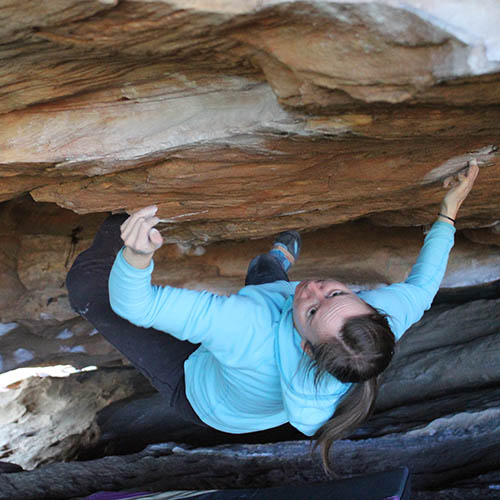 Coach
Ella is no stranger to training with many years of experience under her belt. As well as holding down a demanding job as a corporate employment lawyer she's climbed up to V12 and 8a+ sport.
She's worked with several elite coaches, including Alex Barrows, Dave Mason and our very own Tom Randall, so she knows what it's like from a client's perspective.
Ella understands the importance of making the most out of often limited training time to help clients reach their goals and has a particular interest in issues affecting female athletes. She has  presented at the Women's Climbing Symposium on training for climbing.