Lattice Climbing Assessments
We offer a wide variety of climbing assessments to help you analyse your climbing performance and identify your potential.
You guys are great but the thing that makes you so awesome is your attention to detail, responsiveness to questions and positive feedback. I'm feeling really successful working with you guys. The combination of the detailed assessment/analysis resulting in/outlining very clear goals to shore up weaknesses and the personal attention via email has been rad!
For anyone who has access to a Lattice Triple Rung or Lattice Testing and Training Rung we offer a free finger strength test through our My Fingers service.
As our most basic service, this climbing assessment measures your finger strength and lets you see how you compare to the thousands of other climbers we have tested.
We'll take your bouldering grade and route grade and compare relative to our existing global dataset so that you have a broad idea of strength levels.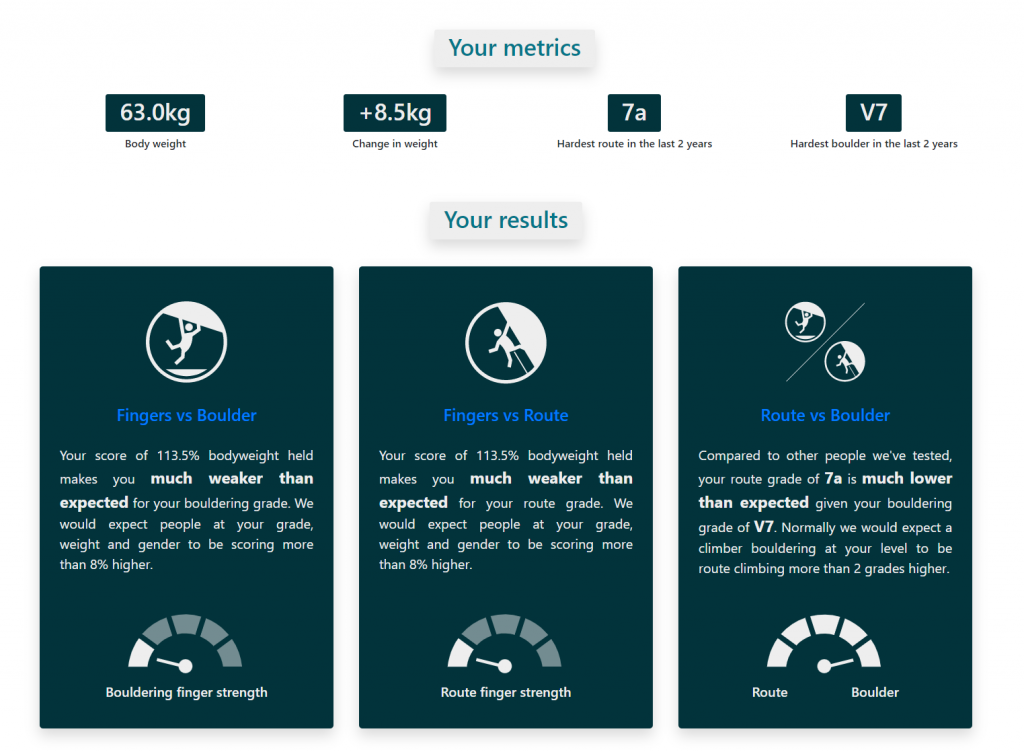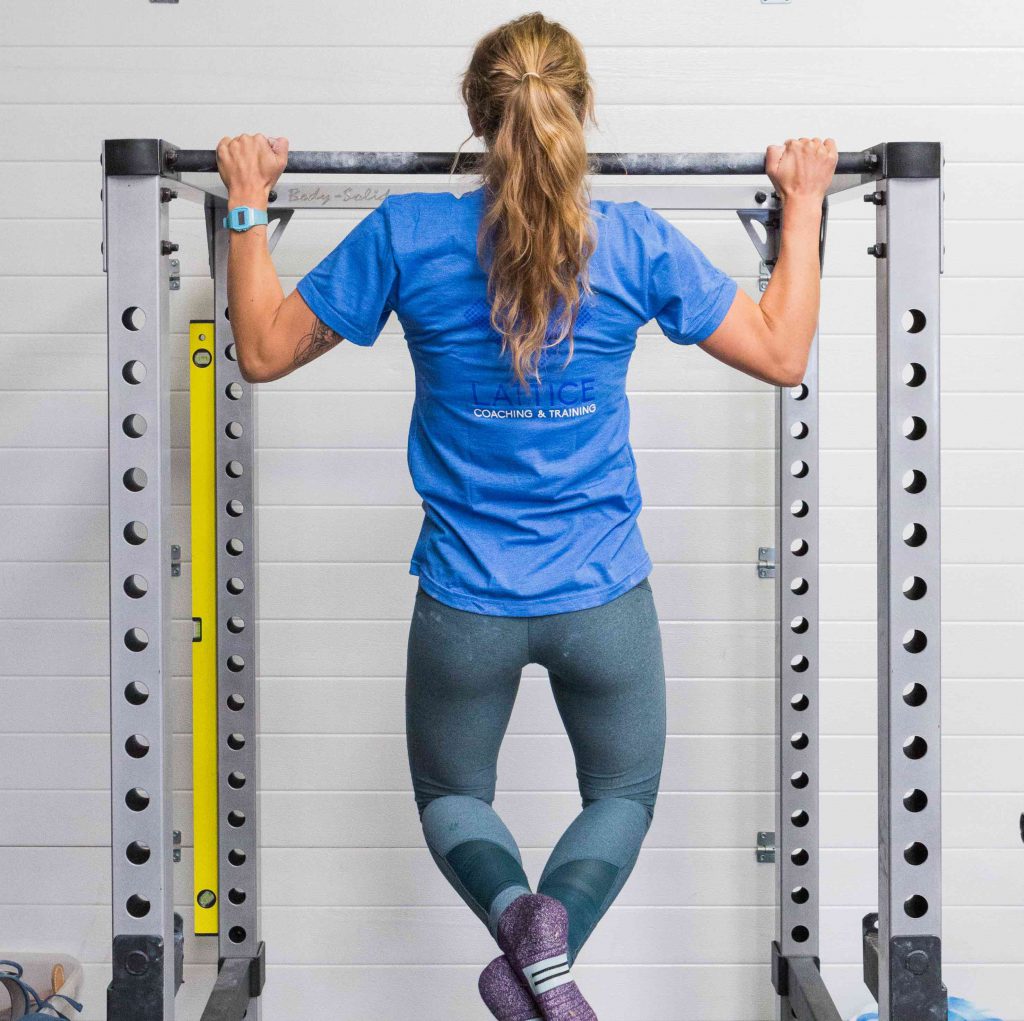 A mini-assessment is included in the price of a Lattice Training Plan and measures your strength, endurance and mobility in a number of tests that can be completed in a single session. With these scores and your climbing history, we can analyse your physical performance to create a customised Lattice Training Plan.
All plans are hand-built by our coaches to work with your goals and lifestyle. If you're wanting to climb for fun two days a week and just train one day a week at the gym, we will cater for this. Likewise, if you only want sessions that can be completed on a fingerboard and weights/TRX, that's all fine!
This is one of our most popular training plans and assessment combinations and used by both boulderers and sport climbers all over the world. 
A Remote Climbing Assessment is a more detailed analysis, tailored specifically to your individual climbing level. It is designed to test everything from your finger strength, functional movement,  aerobic profile and body strength.
You complete the testing in your own time, then our highly trained climbing coaches will analyse your results using our multi-factor statistical models so that you can pinpoint the areas of strength and weakness in your climbing. You'll receive a written feedback report that analyses this data and tells you what you need to work on to achieve your potential.

Read more >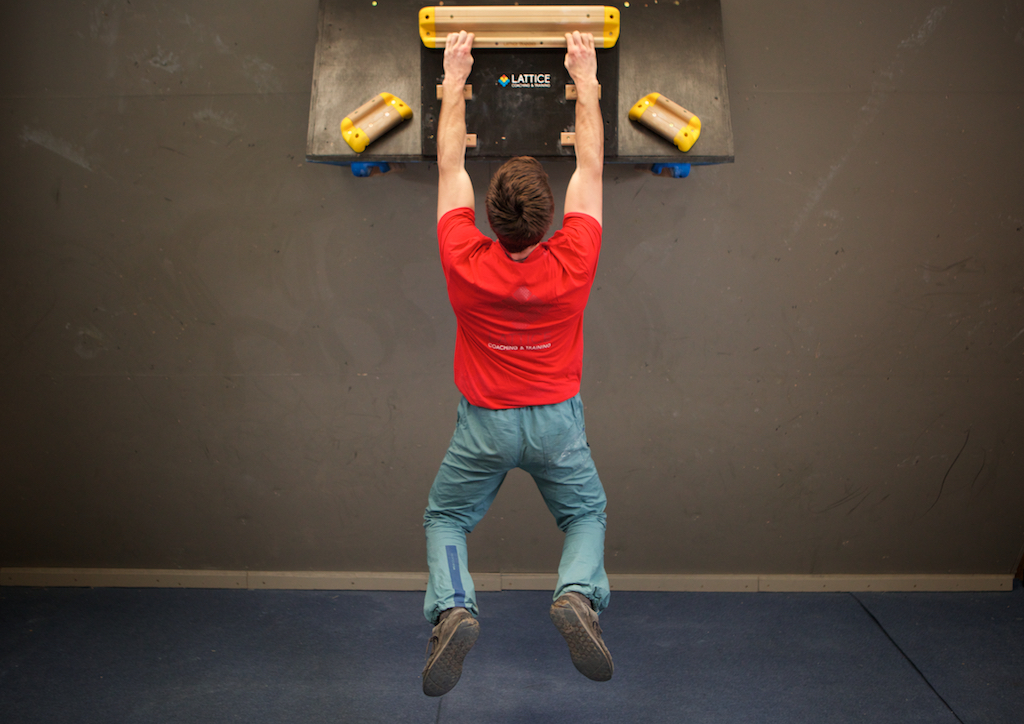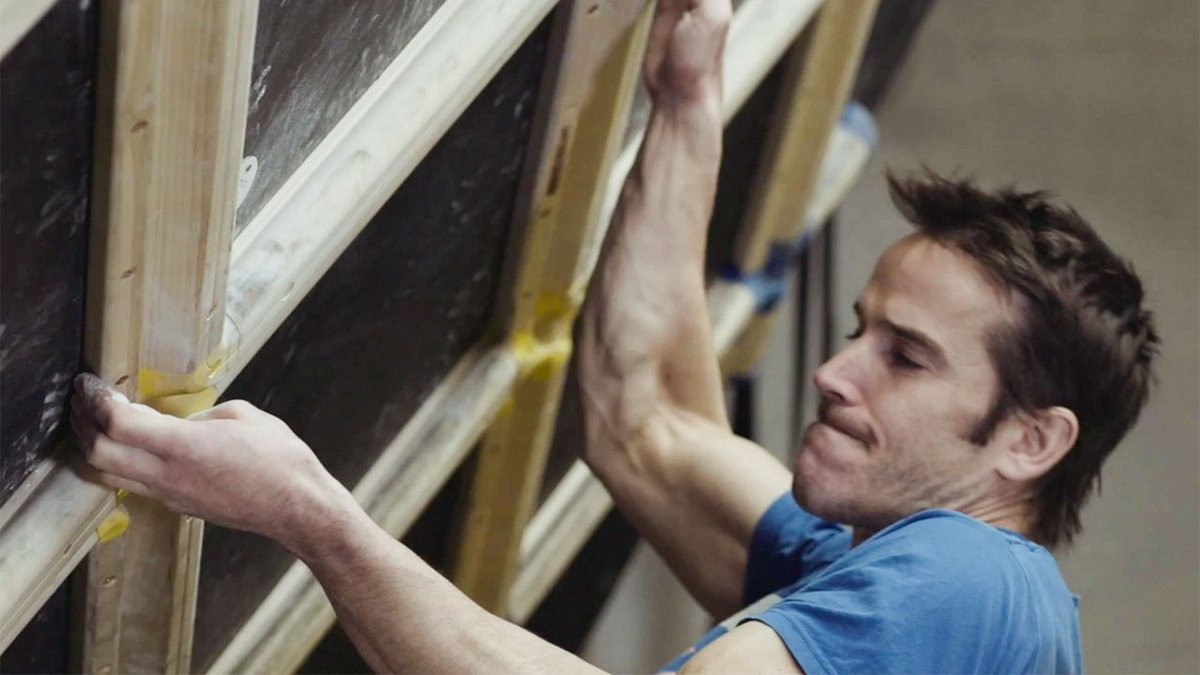 This is our premium climbing assessment package. You'll get to spend 2 hours with a Lattice Training Accredited coach who will put you through our carefully designed testing protocol. Your data will then be securely sent to Lattice so we can analyse your performance against our huge database of existing assessments. Your Lattice Accredited coach will then combine these objective performance measures with their personal assessment of your climbing to provide you with in depth, personalised feedback about your climbing performance.
Assessments with one of Lattice's coaches are currently not availible. However, you can contact any of our worldwide partner walls directly to book an assessment.