Aidan Roberts
Athlete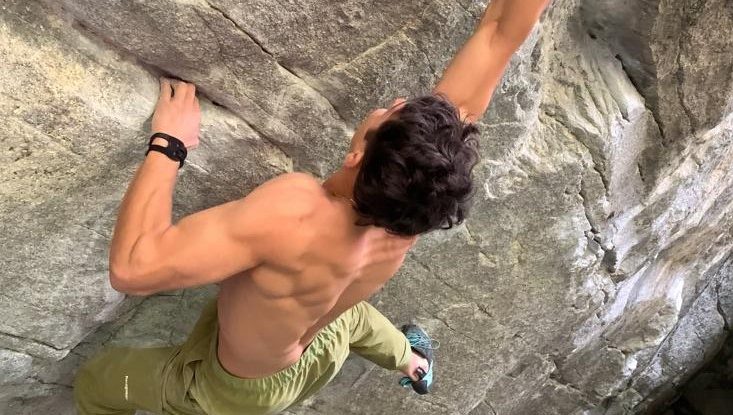 Wowee – Aidan Roberts!
Aidan is, hands down, one of the strongest climbers the UK has ever produced!
He began his career as a comp climber, however, in more recent years, he has turned his attention to incredible feats on boulders outdoors!
He claimed the second ascent of Alphane (V17/9A) in Switzerland in October 2022; closely followed by fellow Lattice Athlete, Will Bosi, who claimed the third ascent. V17/9A is currently the hardest boulder grade in the world and this feat made Aidan the first Brit to climb the grade.
His problem, Superpowers in the Lake District, is widely considered the UK's first 8C+ and Isles of Wonder SDS the second. Again, he was the first Brit to climb the grade!
Aidan has also repeated or established a raft of problems in the 8B to 8C range, making particularly quick work of classic testpieces, such as Oliphant's Dawn (V14/8B+) in South Africa and Jade (V14/8B+) in Colorado.
Aidan is a world-class athlete, the creme-de-la-creme, and everyone here at Lattice is psyched to see what he's going to do next!
Follow Aidan Roberts on Instagram.
Listen to our latest podcast with Aidan.