Elizabeth Zang
Ambassador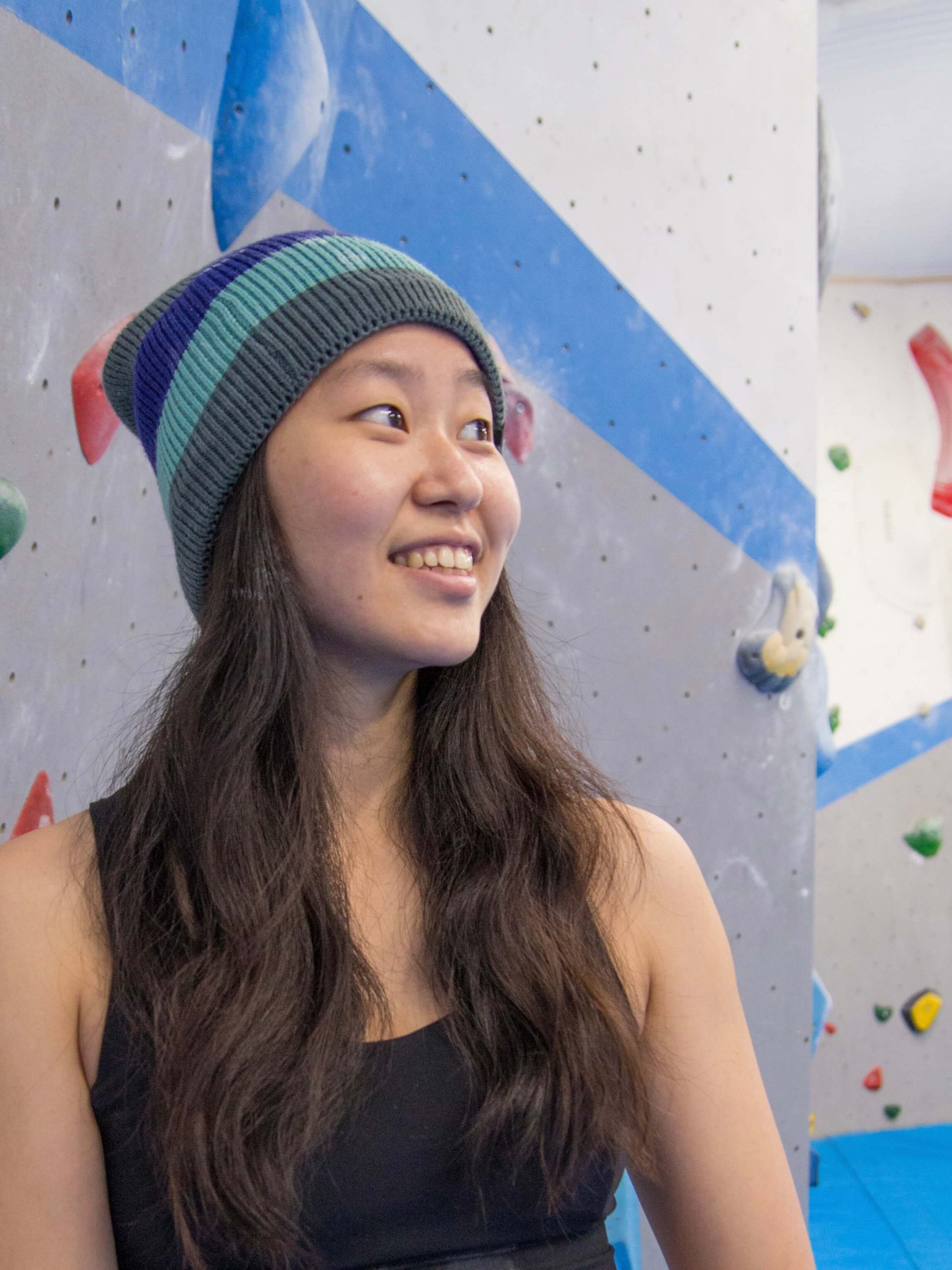 Elizabeth Zang was born and raised in South London, so didn't have much exposure to climbing growing up. She then went to Oxford, another very flat city, for university so didn't see any climbing in her student years either. She returned to London and finally found climbing as an adult, following the London indoor climbing boom, when it quickly became a passion of hers. This late start has made Elizabeth very conscious of the years of climbing she's missed out on but it's fuelled her desire to learn and progress with the right approach and mindset.
Elizabeth loves climbing for many reasons and it has helped her in many ways, physically and mentally and socially.  However, it has also been difficult at times and Elizabeth has been acutely aware of some of the issues that exist within climbing. She started speaking about some of her experiences on her Instagram – @ezclimbs – which started as a digital logbook to record sessions but became a place to share not just sends, tips and experiences but also failed attempts, her feelings around negative progress or unsuccessful sessions, and thoughts around some less positive aspects of climbing. Her posts struck a chord with others online, and a kind and supportive online community started to build up around them.  Touched by the responses she's received, Elizabeth is keen to continue using her platform to show the trials and fears that lie behind the send, encouraging openness about success and failure on a platform where sometimes only the former is portrayed.
In terms of climbing goals, Elizabeth is keen to make up for lost time and experience as much of climbing as possible. Being based in London, she's mostly a boulderer of the indoor variety, but she wants to get outdoors more.  She's been climbing in some beautiful places including in Krabi, Thailand (where she led her first sport route outdoors) and Val di Mello, Italy (where she spent a week climbing under stunning mountains and beside gorgeous lakes) but she's keen to increase the regularity of her outdoor trips by visiting crags in the UK more often, with a particular focus on bouldering mileage and trad climbing!
Media