The Lattice Board is climbing's first dedicated performance analysis tool that is supported by a database of climbers' results and a robust analysis package. With a Lattice Board, the coach is able to collect objective performance data on climbers, process the results in our analysis software and then use this information to influence future training direction.
What comes with the board?
36x Full Rungs
Full Rungs are spaced exactly 500mm apart, making each move the same size and difficulty, crucial to collecting consistent and verifiable performance data.
24x End Rungs
The End Rungs are a quarter of the size of the Full Rungs and are sized to accommodate single hand close to a Diamond Connector.
1x Testing Rung
For assessing dead hang performance, we provide a Tulipwood Testing Rung which features a 20mm edge and positive in cut 40mm top rail.
24x Diamond Connectors
This cleverly designed interconnector links the rungs together with a rounded edge designed to cushion the bottom of the hand when placed in the groove of two rungs. The Diamond also provides a central crimp which can be used for system board problems.
24x End Caps
These little caps finish the board off perfectly with a smooth transition leading from the rung into the wall. Left and right-hand parts are provided.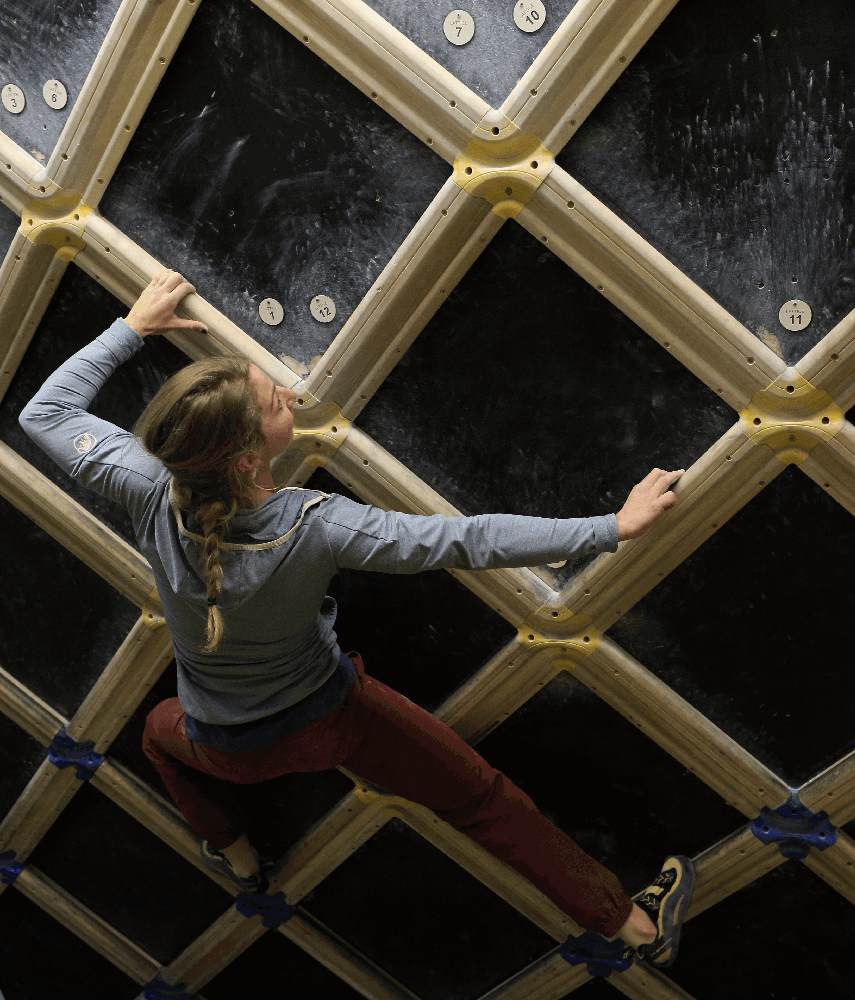 "The Lattice board is by far the best tool I have used for both coaches and athletes alike, I would expect the Lattice Board to become the industry standard."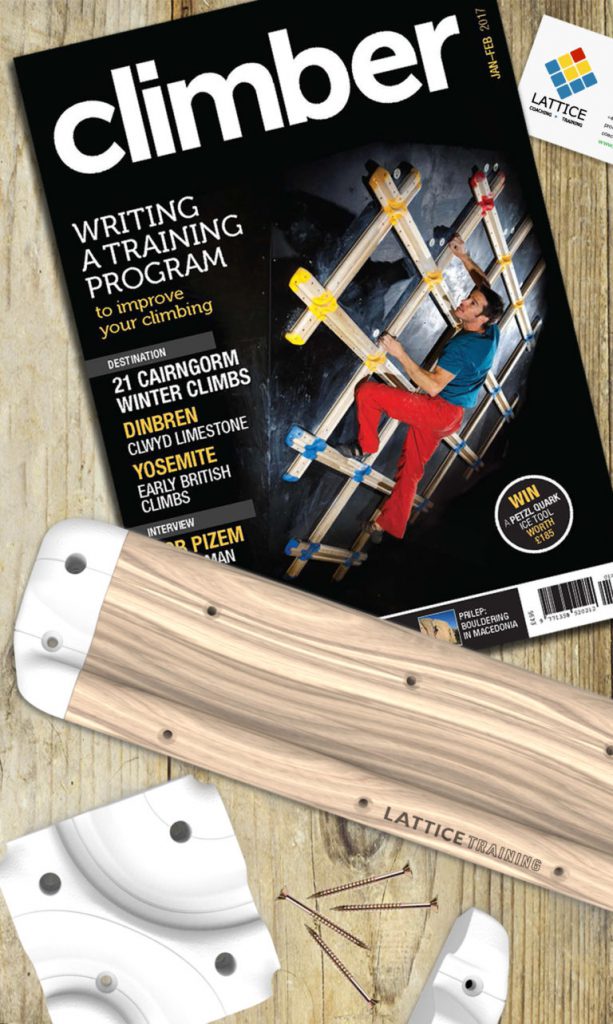 Standard
The standard pattern and colour option mimics the Lattice logo, using red, yellow and blue connectors and end caps.

Custom
With the Lattice Board Custom, you can pick from a choice of 15 different coloured Diamond Connectors and End Caps or mix and match for a truly unique Board. Download the Lattice Board Configurator to design your perfect Lattice Board.

The Lattice Board measures 3000 x 3000 mm (118 x 118" or 9.85 x 9.85 ft) but requires clearance all the way around of 100 mm (3.9" or 0.32 ft).
Home
The Lattice Board Home, is the perfect addition to any home wall. Featuring only the bare essentials, the Home board allows you to train on the main circuit used for assessments. The Home Board measures 2200 x 2200 mm (87 x 87" or 7.20 x 7.20 ft) but requires clearance all the way around of 100 mm (3.9" or 0.32 ft).