My Lattice Training Plan Journey: Week One
We asked new Lattice Training Plan client, Kate Dean, to document her climbing training journey as she aspires to climb her first 7c this year. In this blog, Kate tells us about her first week on the training plan; testing, learning her strengths and weaknesses, and adjusting to the schedule of the plan. Follow Kate's journey for the full three months of her Lite Plan.
Goals
My name is Kate, I moved to Sheffield to do my Masters degree (I actually came for the climbing!) and I've recently graduated. I've just returned from a few months sport climbing in Spain and I am currently working at the Foundry Climbing Centre and at a Forest School. Although I've been climbing for around six years, I've never been very keen to give up climbing time on rock or indoors to do pull-ups or hang off a fingerboard. However, after moving to Sheffield, and getting psyched to climb harder than I ever have before, I thought it was time to stop just wanting to improve and actually start improving. To add to that, my climbing career has been plagued by injury – mostly because of my dislike of rest days and lack of awareness of my body. I'm hoping having a structured training plan will teach me how to better look after my body.
I'm currently favouring sport climbing. Earlier this year, I climbed my first 7b+, and now aspire to tick off a 7c during my next trip. Because of that, I thought it was time to join in with the training hype. I'm going to be sharing my three-month climbing training journey with the Lattice Training Plan as someone who is a total newbie to climbing-specific training, so stay tuned to see how following a training plan can help you too!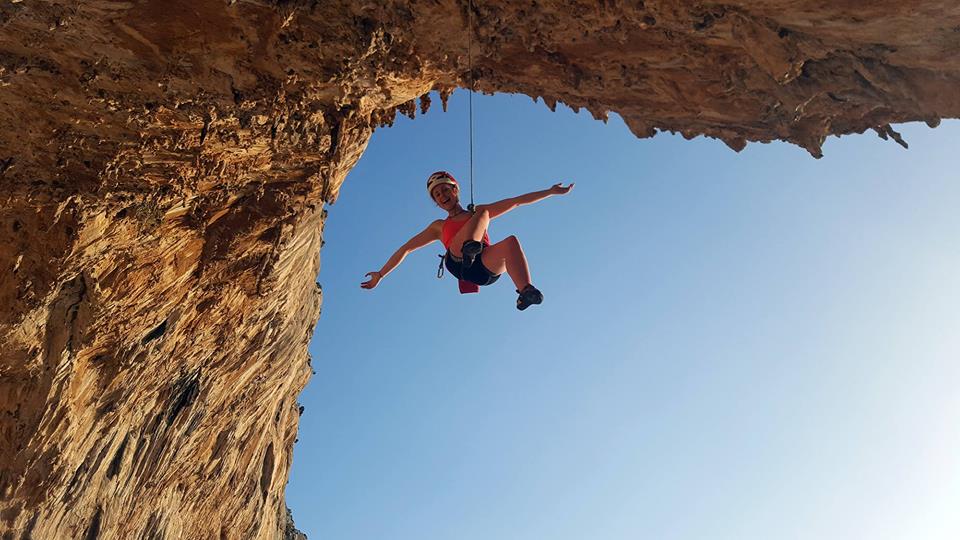 Testing
The first stage of starting my training plan involved a series of tests, which for me felt like a training session in their own right. I needed to test my max-hang, hip-flexibility, weighted pull-ups and power endurance. Even from my limited knowledge, I was quickly able to recognise weaknesses. I struggled to get my muscles working after short periods of rest and found pull-ups with any weight difficult. I was also asked to send other information to the team, such as my grade goals, the types of climbing I like best, my climbing history and anything else I wanted to focus on. I emphasised to them that I wanted to improve my endurance and shoulder stability. About a week later, I received my test results and training plan. The team prioritised the aspects of training that would benefit me most based on my results. For example, they suggested that I focus on my finger strength and power endurance, as these are weaker than the average person climbing at my grade – oops.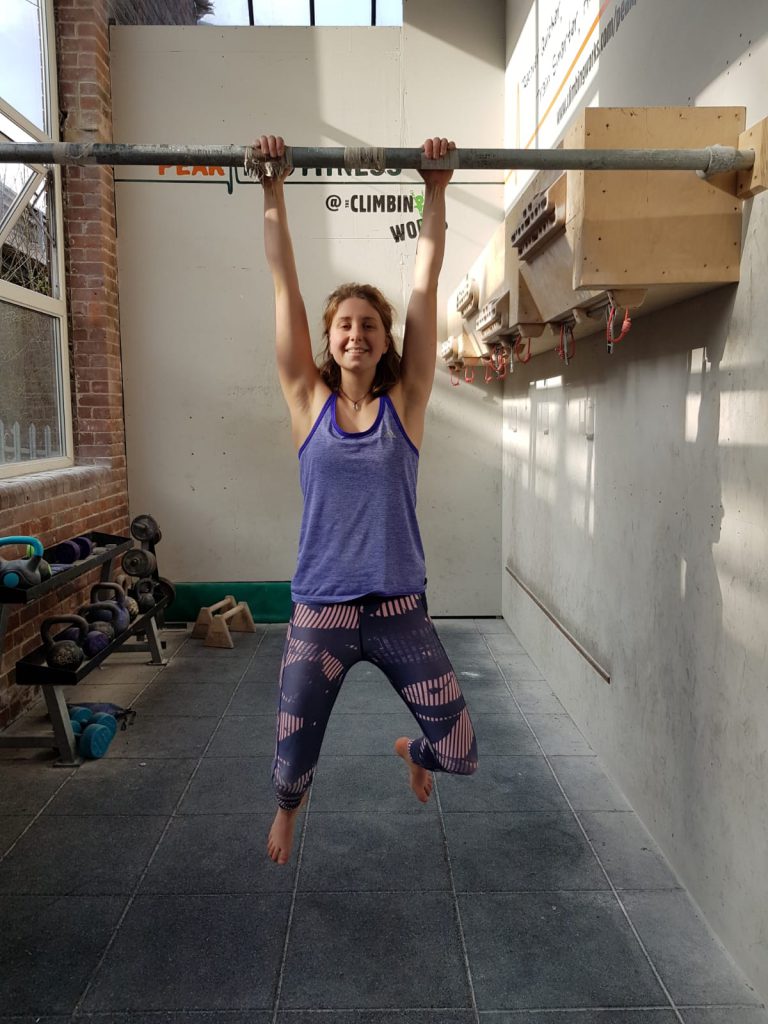 First Stage
At first glance, the training plan looked complex; but Lattice also sent over a guide to break down the details. The plan dictates which training sessions I need to do each week and how many times I need to do them. All the sessions can be found in the Lattice Training App, which explains them all in detail, gives you timings for each, and video demonstrations. The training plan also includes graphs demonstrating the volume of training divided into each area I want to improve. I didn't really have much idea how to divide my time as juggling two jobs, writing and climbing doesn't give a very stable weekly structure – I hope this is something I get better at. I decided to plan two weeks in advance, as I am a fan of lists and writing timetables. Just writing a weekly training plan down made me feel like a pro athlete and I got very psyched to get started.
So now I'm a week of training down, which is my lowest volume until week four. I was expecting to be very grumpy having to sacrifice time on the wall to skulk around in the training area, but it's actually been very easy to fit the training in alongside regular climbing. Some of the sessions, like shoulder stability and hip flexibility, I've been using as a warm up and others just don't take very long at all. I've also discovered a new enthusiasm for auto belays, which are really helpful for doing aerobic capacity training (which is currently my least favourite). On the other hand, I am finding it hard to not start my training sessions too fatigued after having an enthusiastic boulder or lead beforehand. Maybe, I need to have shorter more frequent trips to the wall, or even dedicate one session per week just to training!
As a summary of the first week, I am enjoying the low volume end of my plan. However, with the clocks changing (allowing for evening sessions in the Peak), limestone season beginning and the amount of training each week increasing, it might not stay this easy for much longer.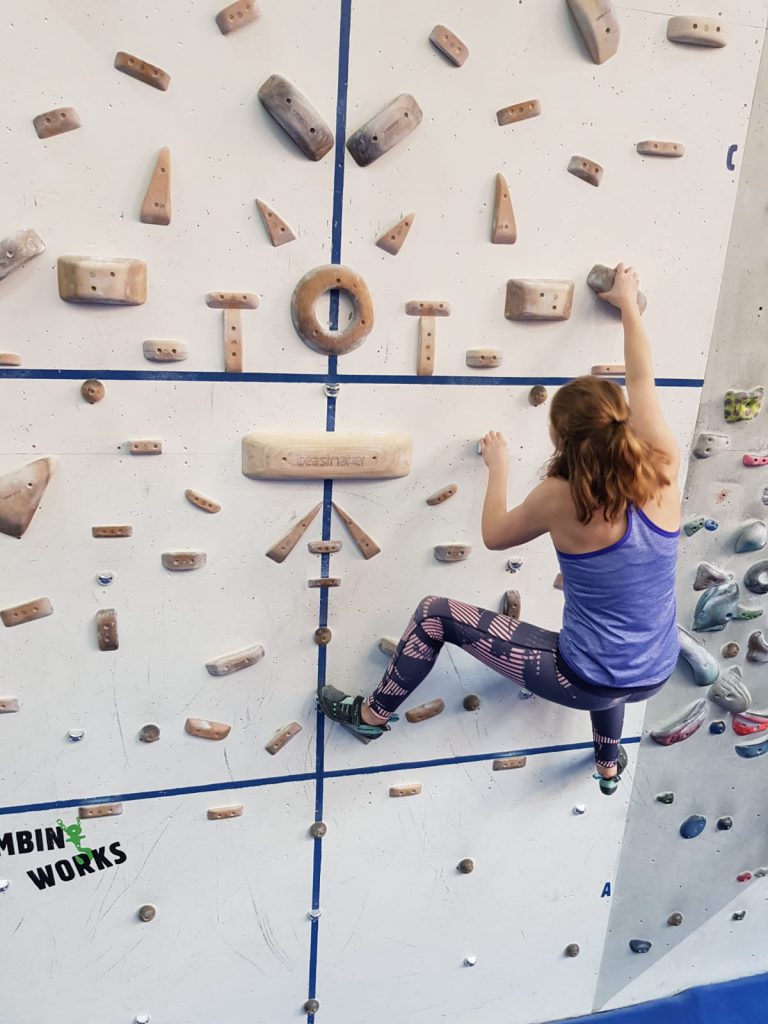 Keep following Kate's journey on the Lattice Training Plan over the coming weeks to see how she gets on. You can also follow her Instagram for more frequent updates!
More from the Lattice Blog