Fingerboard Training Plan
3 month customised fingerboarding plan with mini-assessment

INDEPENDENT TRAINING WITHOUT COACHING SUPPORT

POWERED THROUGH THE CRIMPD APP



£100* per 12 week block, including mini-assessment
* Price may vary subject to currency and location
We all know that climbing success on routes and boulders is massively affected by finger strength – years of rigorous data collection and analysis confirms this. We also understand that many of you have goals each season to get stronger fingers! For this reason, we've designed a finger strength assessment and custom training plan package that focuses solely on this area. We'll take care of your fingerboard work and complementary strength and conditioning for the shoulders, and you can complete your own additional climbing sessions each week in a manner that you want. All we ask is that you prioritise our fingerboard work so that progress is assured.
Every climber has unique levels of finger strength, weaknesses and work capacity across a variety of grip positions. In our opinion, a generic finger training plan is unlikely to work for everyone, no matter how well constructed it is. This is why we write and assess every fingerboard training plan by hand.
Please note that you must be over 18 and climbing at a level of 6b / V4 to carry out a Fingerboard Plan. You should also be able to hang at bodyweight from a 20mm edge for at least 10 seconds. Get in touch if you have any queries.
"The diversity of methods provided, covering every energy system, redefined what I thought could be trained and achieved on a fingerboard."
How to start your fingerboard plan with us...
STEP ONE: COMPLETE YOUR MINI ASSESSMENT
A mini-assessment is included in the price of your Fingerboard Plan and measures your strength across your preferred and non-preferred grip positions, strength endurance in both positions also max pull strength – all testing can be completed easily, either at home or at your local gym. With the test results and your climbing history, we can analyse your physical performance to create a customised Fingerboard Training Plan. All plans are hand-built by our coaches to work with your goals and lifestyle. If you're wanting to climb for fun three days a week and be instructed for your fingerboard strength training two days a week, we will cater for this. Likewise, if you want help on working both strength and fitness on a fingerboard because you lack time and access to wall facilities sessions, that's all fine as well. We'll even help you plan your upper body strength and conditioning for the arms, back and shoulders.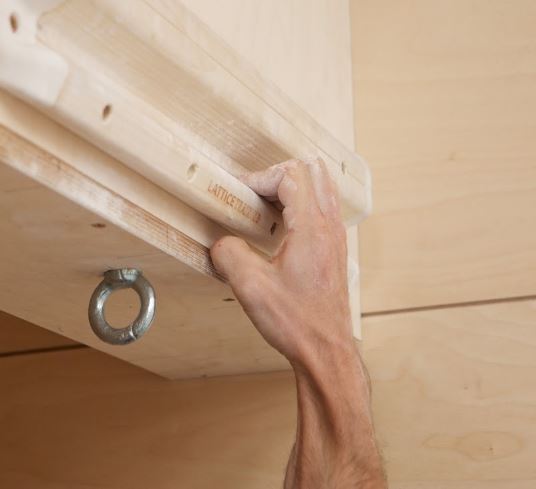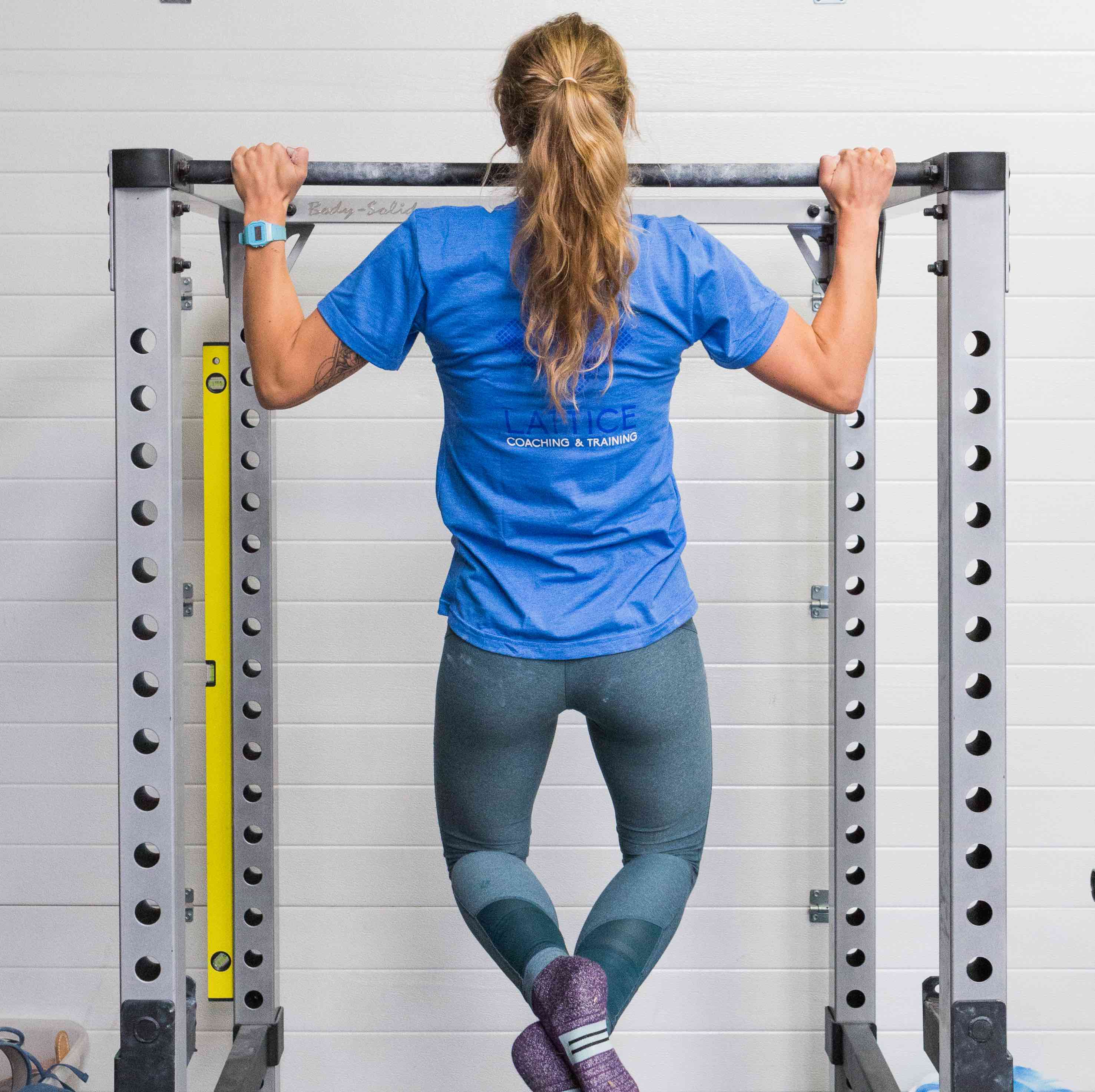 Step two: Tell us about your goals & facilities
After you complete your mini-assessment, you'll need to fill in a form that tells us your results, as well as information about your climbing goals, training facilities and schedule. This will allow us to create your plan taking into account all of these important components. So, if you're a boulderer looking to climb a V7 on granite, or a sport climber heading to Kalymnos in 12 weeks, we can create a plan based on your unique goals.
As a minimum, we advise that our Fingerboard Plan clients are able to train at least 2 fingerboard sessions a week. More sessions are possible, but we will create a plan that has a balance of varied strength, fitness and S&C programming. We can also create  plans and take into account irregular work schedules and holidays with limited facilities, provided that you tell us in advance and provide us with full details on your unique situation.
Step three: Start your training plan
With a combination of your assessment results, climbing goals and weekly schedule, our coaching team will design a customised training plan that you can work through independently. This will sit on your account of our Crimpd App, so you can access your plan and log your sessions through your phone when you are training in the gym or at home. See more information on how to view your plan here.
After the first week of your plan, you won't have direct coaching support so Fingerboard Plans (likewise, our Lite Plans) are suited to people who don't feel they need that added in-person coaching assistance, or who want to delve into the world of training without committing to a longer term Premium Plan.
Please note that we have a highly active Facebook Community Group that's set up for crowd-sourced training support, and many of our Fingerboard & Lite Plan climbers are active on that forum. Lattice Fingerboard Plans are delivered in 12 week blocks and use the Crimpd App for training sessions.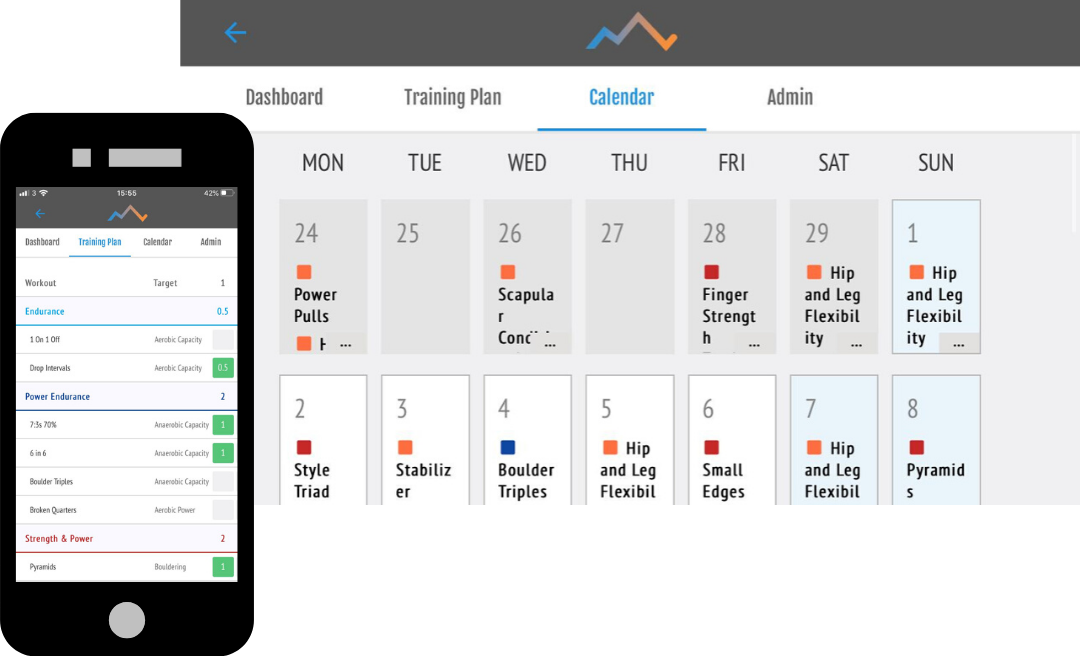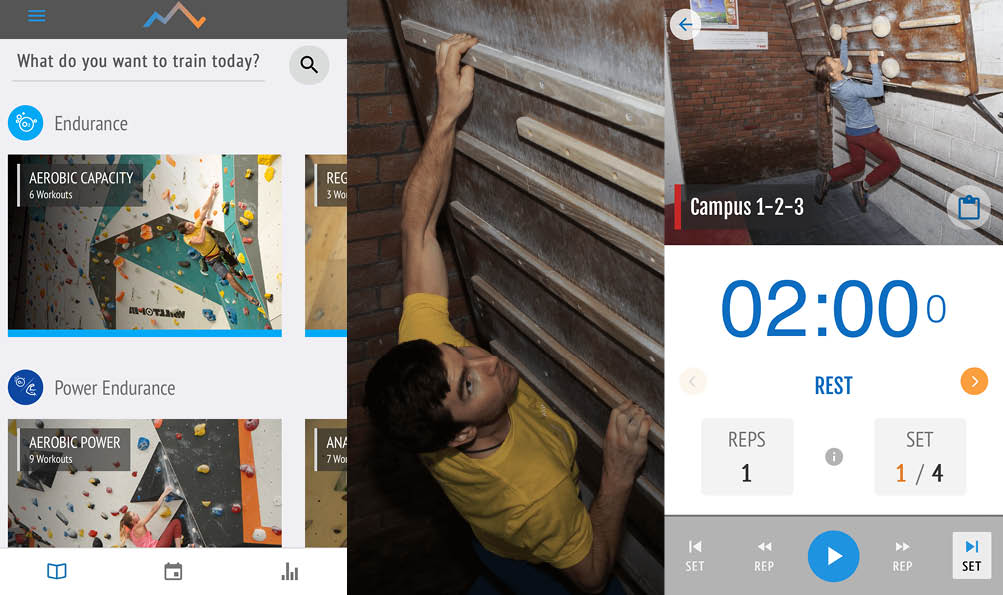 STEP Four: Complete your Crimpd sessions
As you follow each training session, you'll have support through our free 
Crimpd App
. The app details how to complete each session, what tools are used and includes a logbook for tracking progress. The sessions in your Fingerboard Plan will take you through workouts to train strength (preferred and non-preferred grip), power endurance, and upper body strength & conditioning. The 
Crimpd App
 features customised in-built timers for each session, detailed descriptions and a training log so you can track your progress.
Step Five: Track Your Progress
It's easier than ever to track your progress with a Fingerboard Plan thanks to the history and analytics tools in the Crimpd App. The history tab allows you to log each and every training session with grade, percentage completion, difficulty and additional notes. Analytics allows you to see graphs of exactly how much you've been training via either workouts or workloads. The App also includes testing sessions – which will be prescribed in your plan – so you can analyse performance and progress.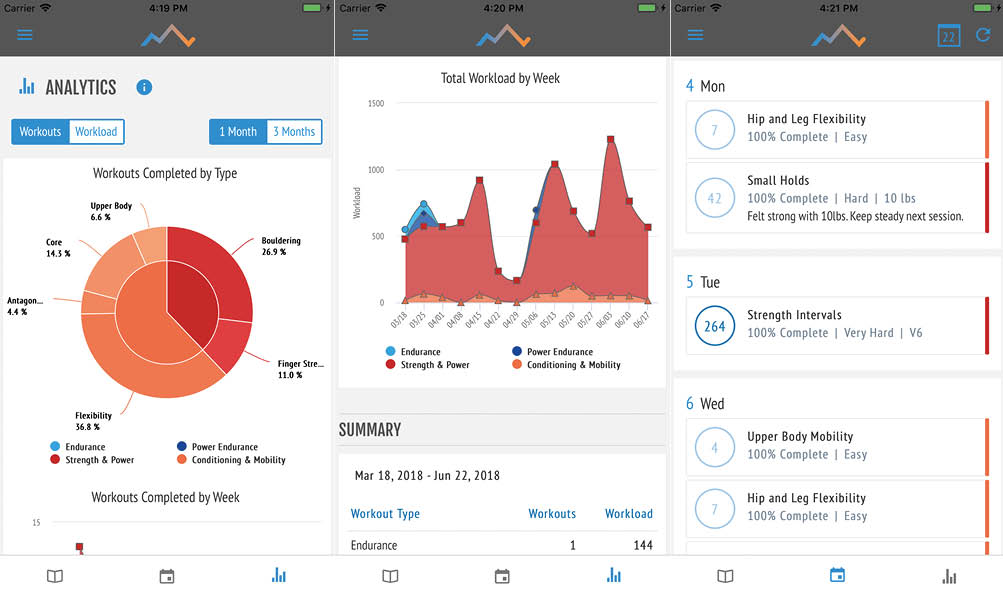 Purchase your Fingerboard Training Plan in our shop here! You will immediately receive a welcome pack and testing kit that will take you through what to do next, starting with the mini-assessment.
Once you have completed the mini-assessment, the earliest a training plan can be started is 2 weeks after the date of data submission. You may state in your form when you would ideally like your training plan to start and we will endeavour to make this possible.
Your plan will be delivered by the Friday prior to your start date.
What are the requirements for starting A Fingerboard training Plan?
You need to be over 18, uninjured and have climbed at least 6b/5.10+ routes and V4 boulder. You should also be competent using a fingerboard, and able to hang unaided from a 20mm edge for at least 10 seconds before completing the testing. If you are unsure, please contact us.
Do I get feedback from the mini-assessment?
No, we only use the mini-assessment for putting together your climbing training plan. If you want more targeted feedback we offer a range of assessments that do come with full written feedback.
If I've done a Remote Assessment or Lattice Board Assessment do I still need to do the mini-assessnent?
No, as long as your assessment was relatively recent then we can use the results from that to write your Fingerboard Training Plan.
Do I get in person coaching and online support?
No. Fingerboard plans are designed for individuals who are happy operating with minimal external support. We don't offer edits to your plan as part of our Fingerboard Plan package, however if you spot a problem with your plan upon delivery, please contact us as soon as possible so we can rectify it for you.
What does a plan include?
You will get a mini-assessment followed by a periodised training schedule detailing which sessions to do and when. The schedule will last for 12 weeks and details week by week which sessions to complete.