Ella Russell
Coach & Legal Counsel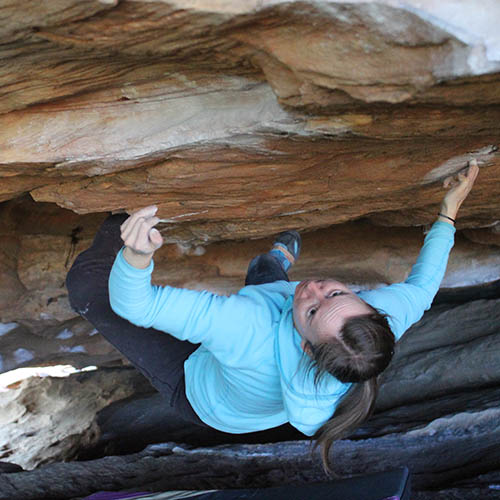 Ella Russell joined the Lattice team in June 2018 as a coach. She also acts as Legal Counsel for the company.
Ella has presented at various events, including the Women's Climbing Symposium on Training for Climbing in 2017 and then again in 2021 talking about Training for Projects. She has also run endurance training workshops at Lattice's Women's Training Symposium in February 2019 and their Training Symposium in Harrow Wall in October 2019.
In her 17 year long climbing career, Ella has sport climbed up to 8b+, on-sighted 7c, and bouldered 8A+. Her long-term goals are to try and red-point an 8c, and get stuck into multi-pitching and big-walling across Europe and the USA.
Ella loves seeing improvement and progression in her clients, no matter how small. "There's nothing more satisfying than seeing someone else develop as a climber and go on to achieve their goals." Ella is also particularly interested in exploring issues affecting female athletes, including the impact of hormonal fluctuations on training and performance. She is keen to support and present at further women's-specific events as she finds them to be incredibly important forums for constructive debate, allowing us to build knowledge in this area.
Media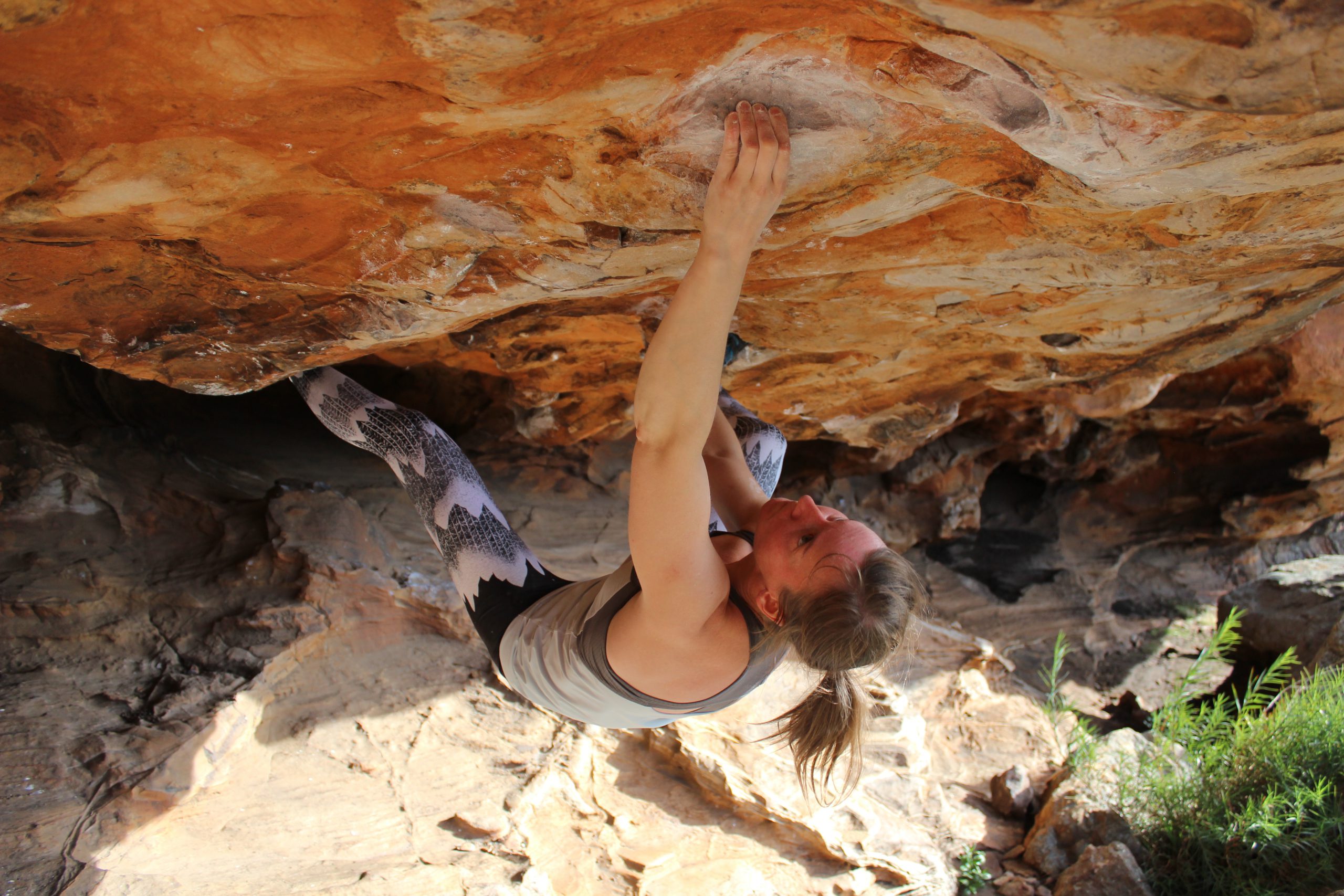 Photo Credit: 7C+ in Grampians, Australia
Photo Credit: Joseph Malbos 7C+ in Rocklands, South Africa. Photo by Pete Wilkinson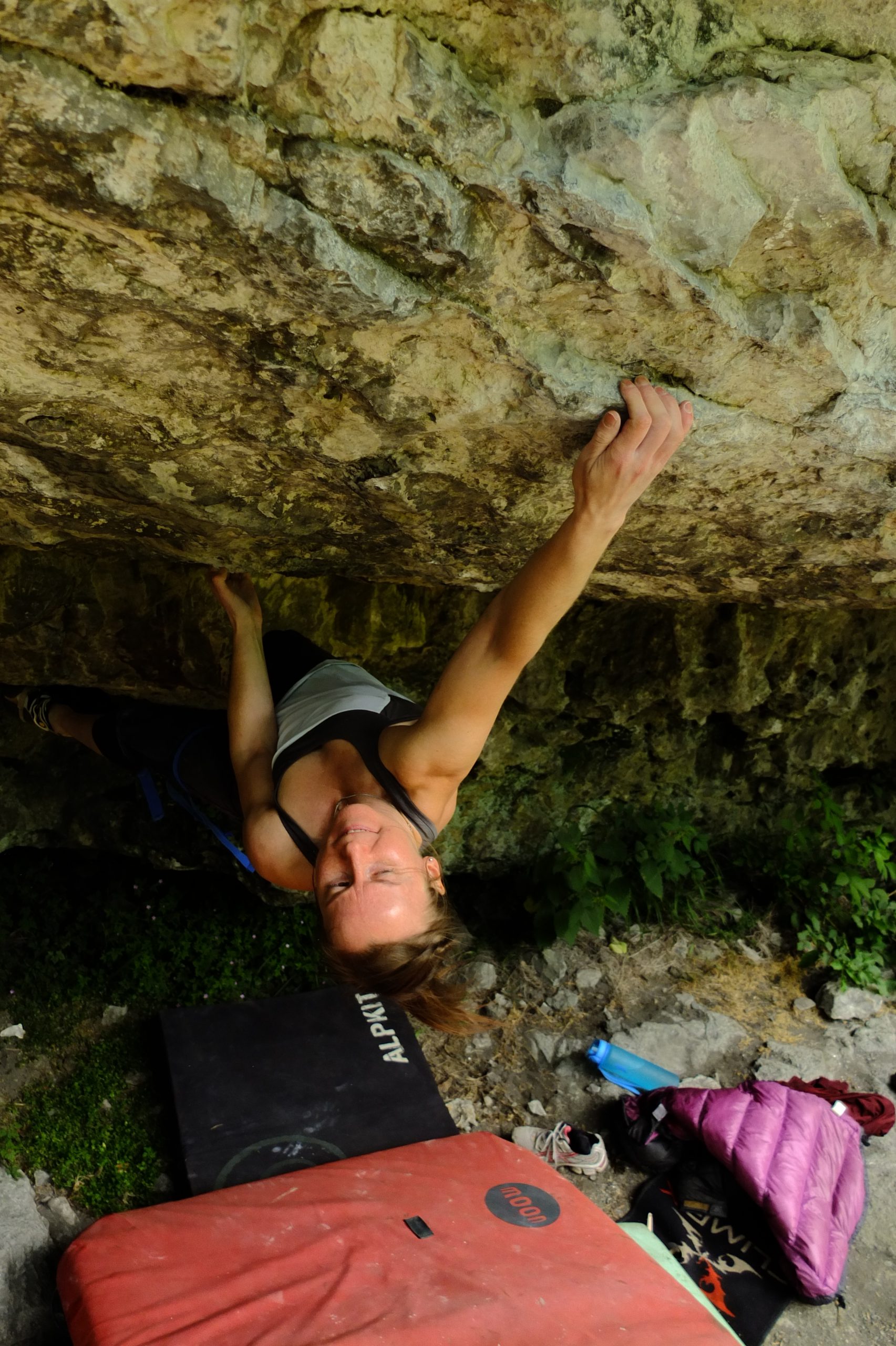 Photo Credit: Converter 7C at Raven Tor, UK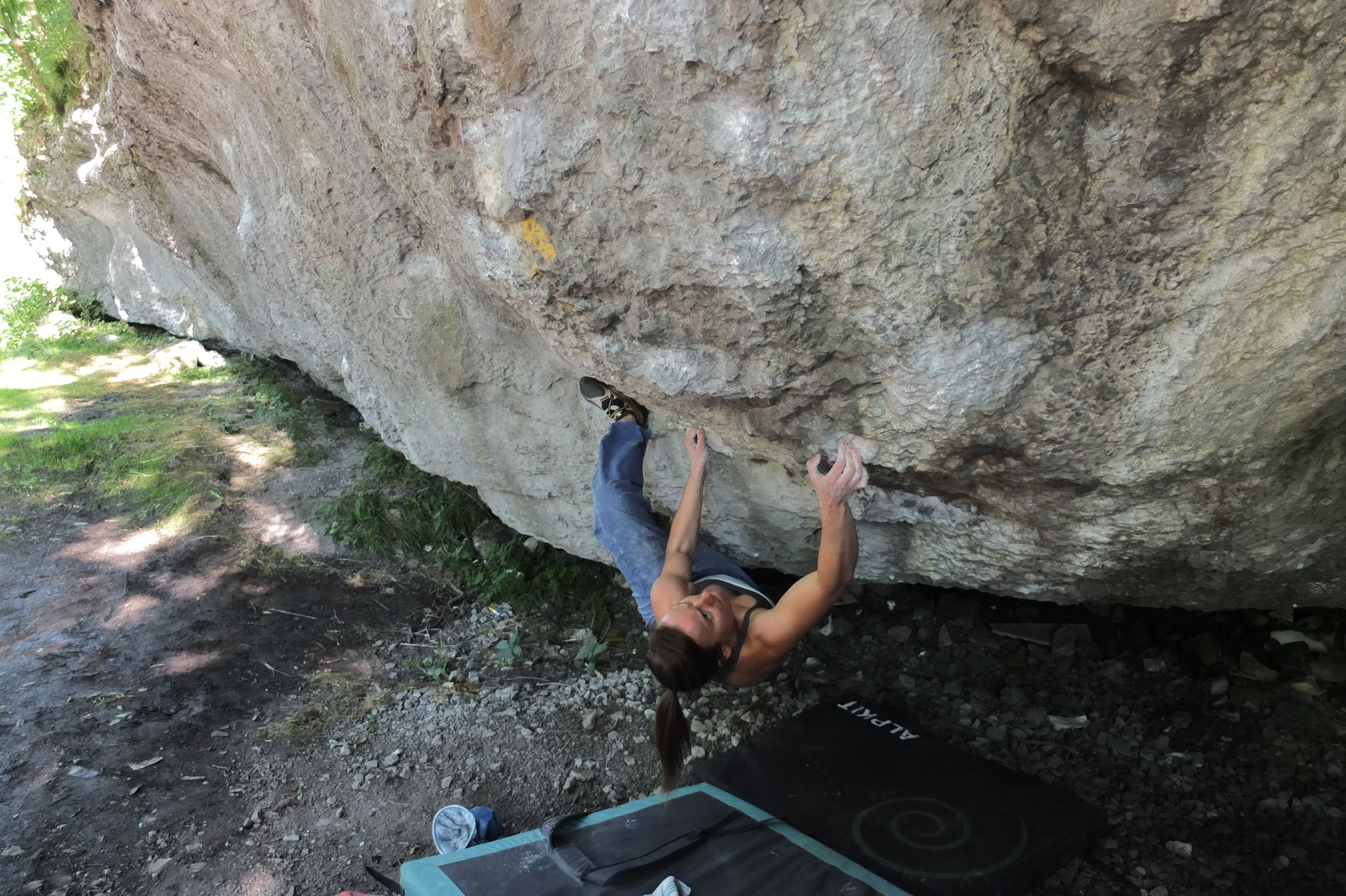 Photo Credit: Paint It Black 7C at Blackwell Dale, UK