Interview: Ella Russell, Lattice Coach
As we grow our coaching team at Lattice, it's been really important for us to bring more breadth and experience into the fold – those coaches who've travelled all over the world and worked with a variety of training methods and also other coaches! We're incredibly excited to have Ella Russell (34) join us this year as we've known her for quite a long time already and her skillset and passion for extracting the best results is pretty much unrivalled.
A number of you may recognise her name already as her transition into the team has been a gradual one whilst she's extracted herself from her previous job as an in-house lawyer for Rolls-Royce Plc. In the last month, she's finally joined us in a much more comprehensive role, both as a coach and legal counsel…
---
Where's the ideal "home" for you Ella?
A home base with a decent training set up (which could be anywhere – currently the UK but Provence or Catalunya would be even better ;-)) with frequent trips to world class climbing areas! Everyone is different with this – I learnt during my career break that my body responds much better to stints of training (with some local outdoor climbing) followed by blocks of climbing outside than long trips away in a van. My other half is completely the opposite and responds really well to just going climbing for 6 months!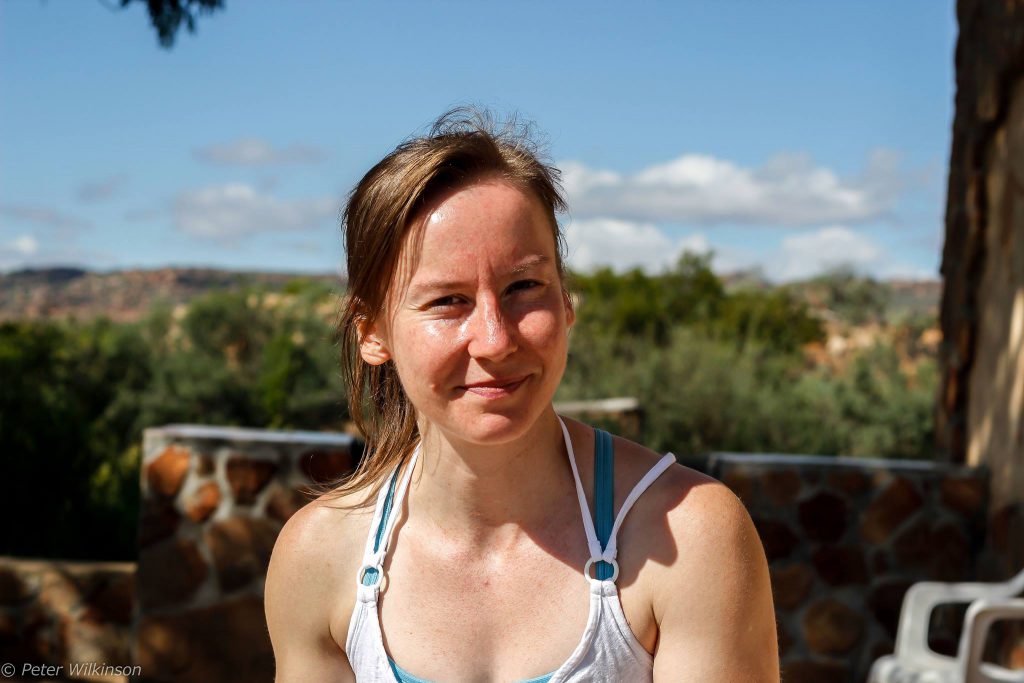 How long have you been climbing and what was your progression like?
I was introduced to climbing by my dad at around 5 years old, and then really started taking an interest from 17 years old when I started attending a climbing club for reprobate teenagers at a local wall.
My progression was a bit of a winding road for me! I started trad, alpine and ice climbing for a few years through my late teens and university years and then gradually found myself migrating towards sport climbing as I became more interested in pushing myself to perform. After graduating, I spent a few years steadily improving my leading from 6b to 7c without any structured training. When I reached the 7c/+ level I promptly hit a bit of a roadblock – I found that I often wasn't strong enough for the moves and I didn't like it!
At this point I made a conscious transition towards bouldering for a couple of years and successfully increased my level from around 6C to climbing my first 7C (after quite a siege), again without any structured training. Despite having improved my climbing fairly organically I really wanted to avoid further sieges and become more consistent with my climbing so I decided to seek help from one of the few climbing coaches in the UK at the time and was fortunate that Tom had space to take me on!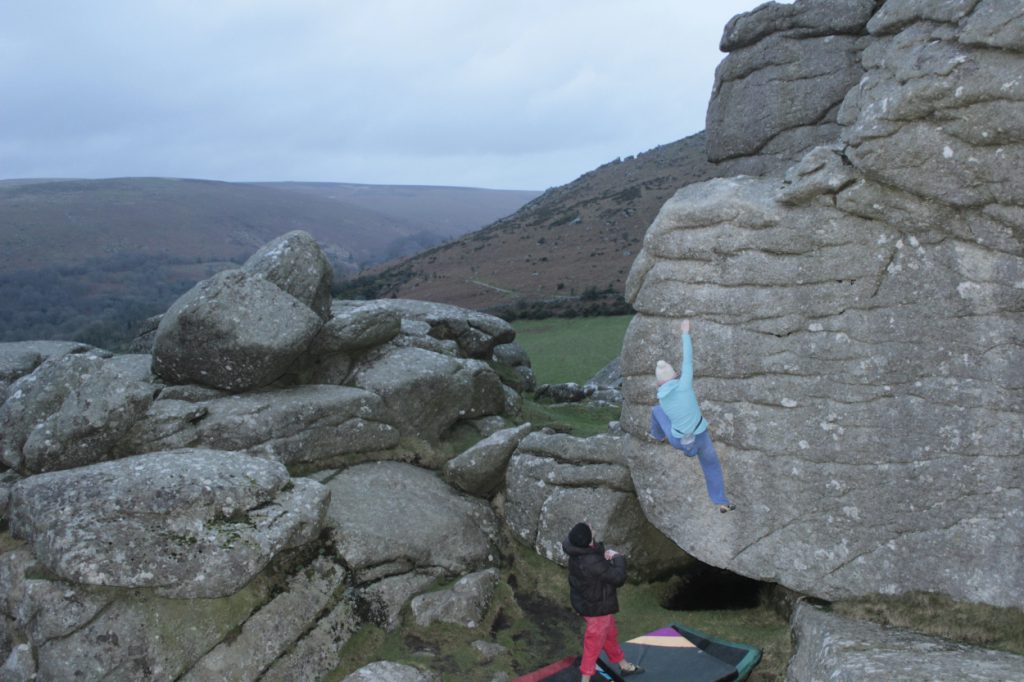 I know you've not just trained with Tom – you're actually very experienced in the number of methods and approaches that other top coaches take as well!
Between 2013 and 2015 I trained with Tom, increasing my bouldering grade to 7C+ and my sport grade to 8a+. I also entered a few comps and was lucky to win and podium at a few of them (including a regional open (F-BO) in 2015). In late 2015 I decided to work with Alex Barrows (it's more cost effective if you date someone who can also talk all things training ;-)), sent my first 8A and then took my first career break during which I climbed my first 8A+.
Since returning from the trip in 2016, life as a corporate employment lawyer and then developing my coaching career in my spare time has meant that progression in a grades sense has taken a bit of a back seat. I've used the time to consolidate my sport climbing redpoint grade at 8a in a range of styles, onsighted more (up to 7c), and done a much bigger base volume of bouldering in the 7A to 7C range. Dave Mason has also been supporting me with training on the strength and power side which has been invaluable for working on one of my main weaknesses – burl!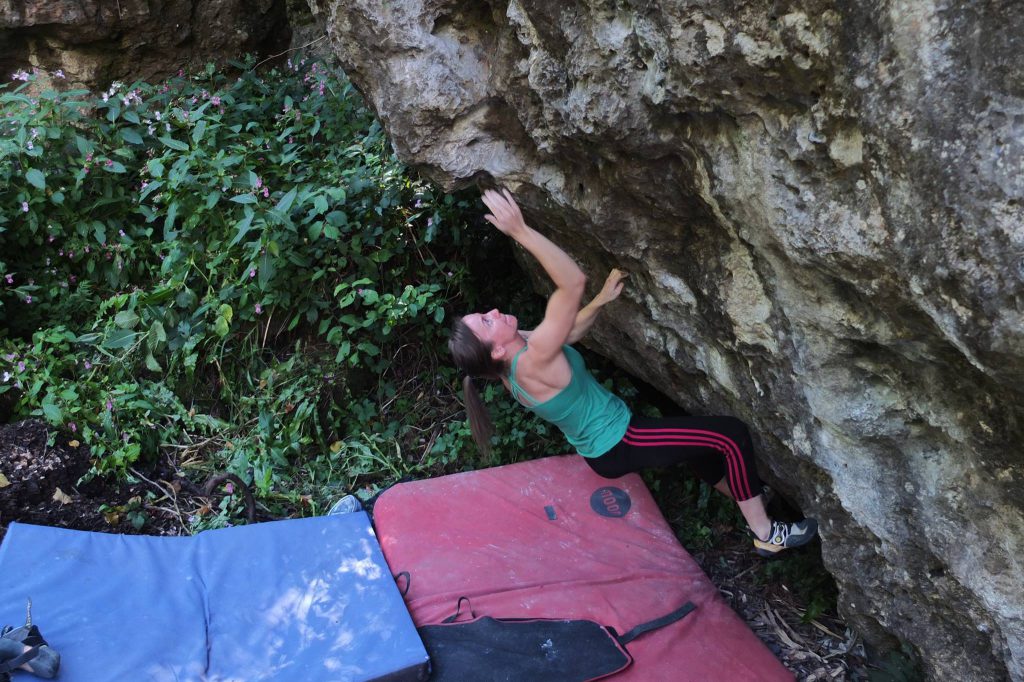 So what was it that originally got you into training?
A strong desire to be better at climbing in the most efficient way possible! My legal career left me with very little spare time and it also taught me that a structured and consistent approach to learning and development pays dividends. So I applied the same approach to my climbing.
My first structured attempt at training was working with Tom. I had attempted last minute training in the month or two before a trip (in the hope of getting 'fit') but this was before I understood just how long it takes to make physiological adaptations from training, and the importance of taking a much longer term approach to my training.
What makes training others appealing to you?
Improvement and progression, no matter how small. There's nothing more satisfying than seeing someone else develop as a climber and go on to achieve their goals.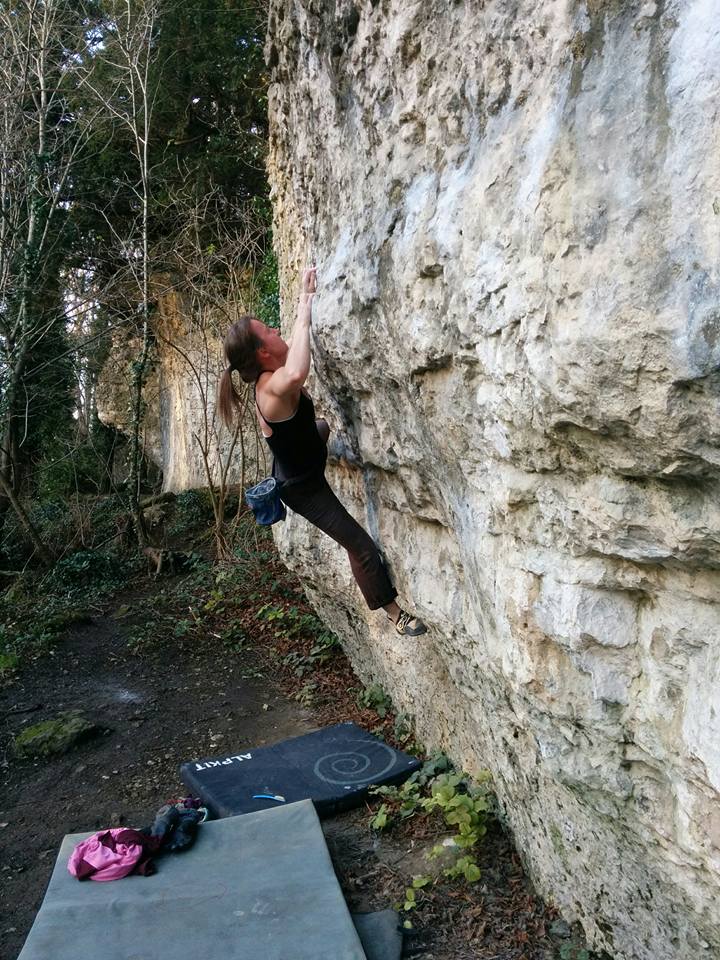 Why did you want to work with Lattice and/or our community of clients?
Lattice are industry leaders with a vision for not only making mutant strong climbers but also giving back to the climbing community. There is something special about the climbing community and from working with Lattice for nearly a year now I really admire their ability to generate discussion amongst climbers with the goal of improving knowledge in our sport for everyone.
What type of client do you find the most fascinating?
To be honest no "one" particular client appeals to me because my main motivation as a coach is helping clients to evolve and improve as climbers, no matter what their style or level. Whether it's a client at the beginning of their training life who has everything to learn or a client who just needs some carefully thought out fine tuning in their training to make small marginal gains to send their project, they all give me the same drive and motivation. It's really important to me that I can build a good relationships with all the athletes I work with so that, together, we can get the best improvements and progression that we can.
As a female and a somewhat vertically challenged climber, I do have a particular interest in exploring issues affecting female athletes, a big one being hormonal fluctuations and how this can impact/influence training. I've presented at the WCS and at Lattice's first WTS earlier this year as I think these events are really important forums which allow for really constructive debate, and over time will help to build our knowledge in this area.
More from the Lattice Blog