Fingerboard Training Plan
Customised training plan focused for fingerboard training
Includes training for shoulders, antagonists and core
Detailed sessions
Weekly Overview - Daily schedule planned by you
Free training app
All plans built specifically for your personal strengths and weakness
Customised for the time and facilities that you have available
A fully customised training plan for climbers who want to focus their training on a fingerboard. Training for shoulders, antagonists and core included.
How we deliver
Your training journey starts with a physical assessment, alongside your coach developing an understanding of your climbing history and goals for the future.
Our coaches will then build you a customised training plan that's focused on the most efficient, productive and healthy way to make progress, all delivered via the interactive training app, Crimpd.
More Details >
Fingerboard training that delivers results
The training was intense and challenging but it helped me a lot. I went from projecting 6c to sending my first 7a in fontainebleau and to my first 7b+ in clibing outside too.

- Sandra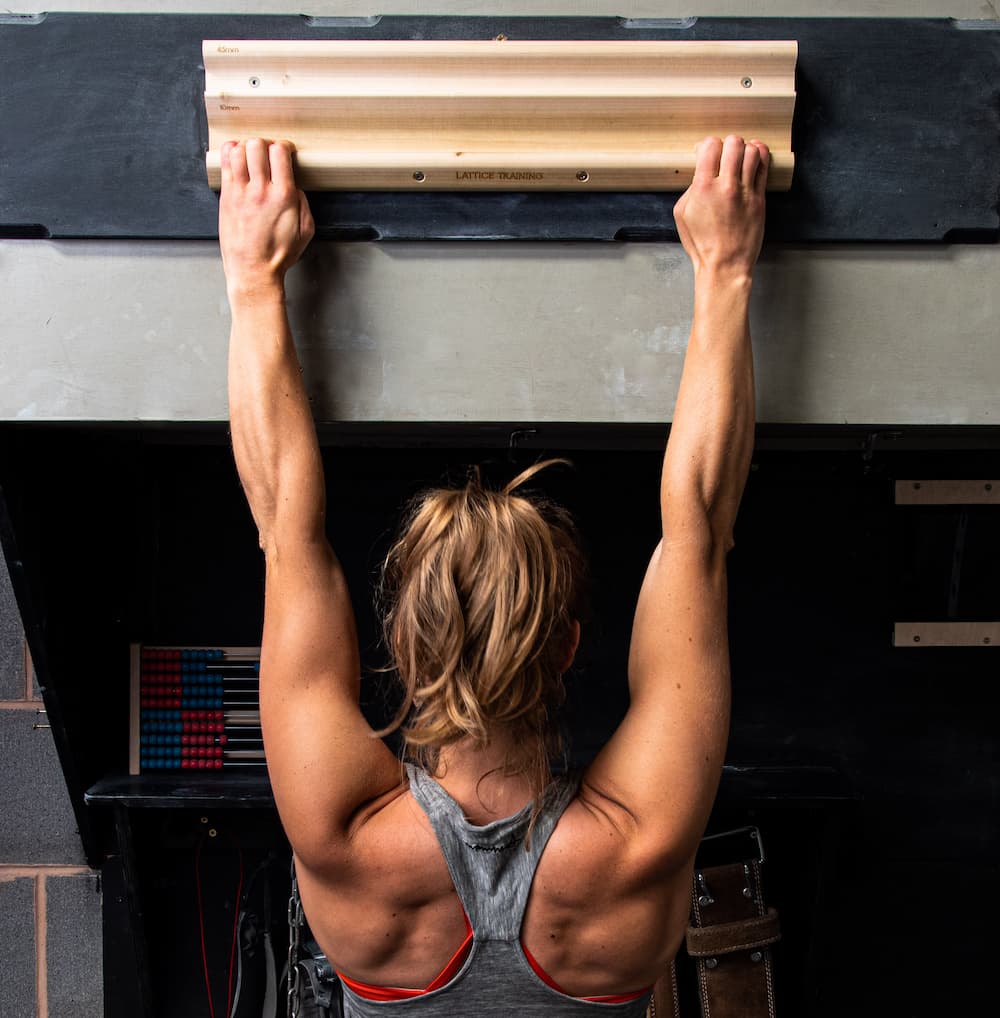 Training guidance that's easy to follow
I really like the Crimpd App. The embedded videos made it easy to learn new exercises, and gave me confidence that I was using correct form and completing the exercises correctly. I made significant gains in my max hangs and made noticeable improvements in my finger strength and endurance.

- Josh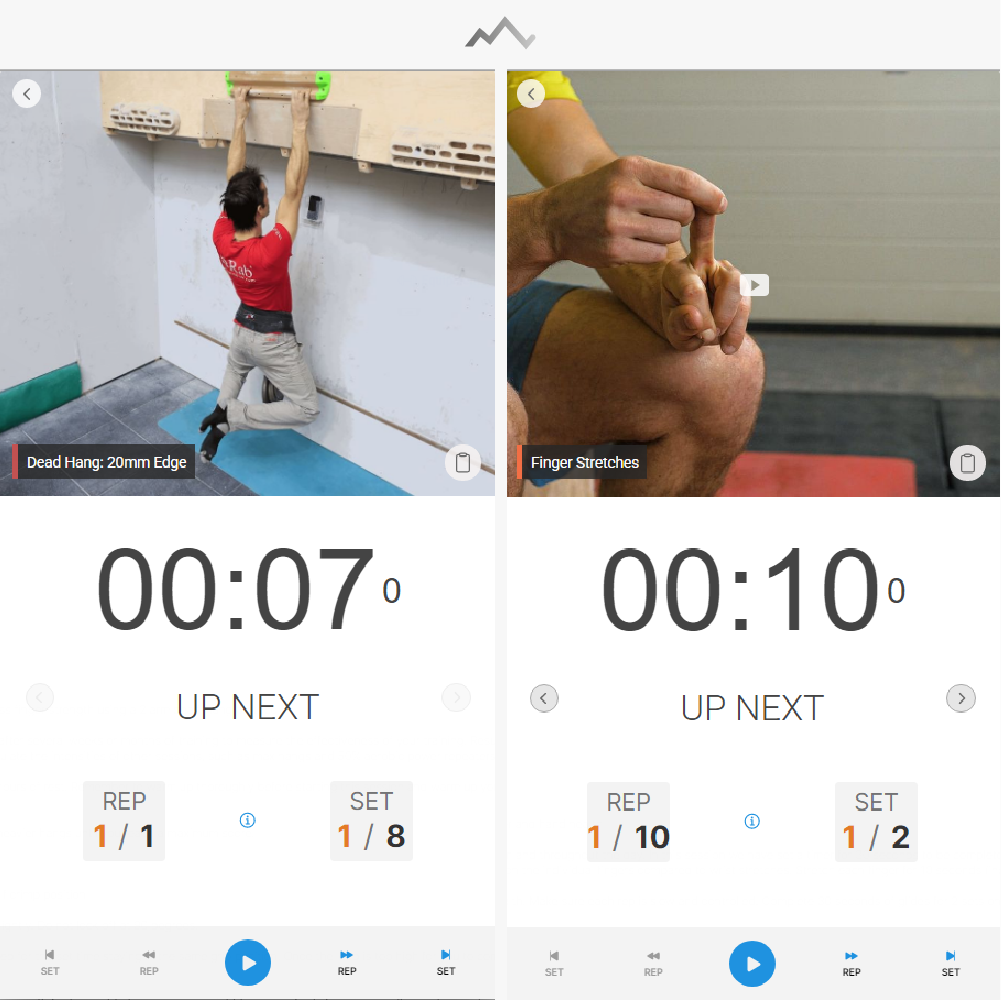 The best customer experience in the industry
This was my first time on a formal plan and I'm really glad I chose Lattice. The plan I received was perfectly tailored, which gave me loads of confidence and motivation to improve. The app made workout tracking really easy, and the wealth of info available via the Lattice YouTube page answered all of my ancillary questions. Top marks, and highly recommended!

- Mike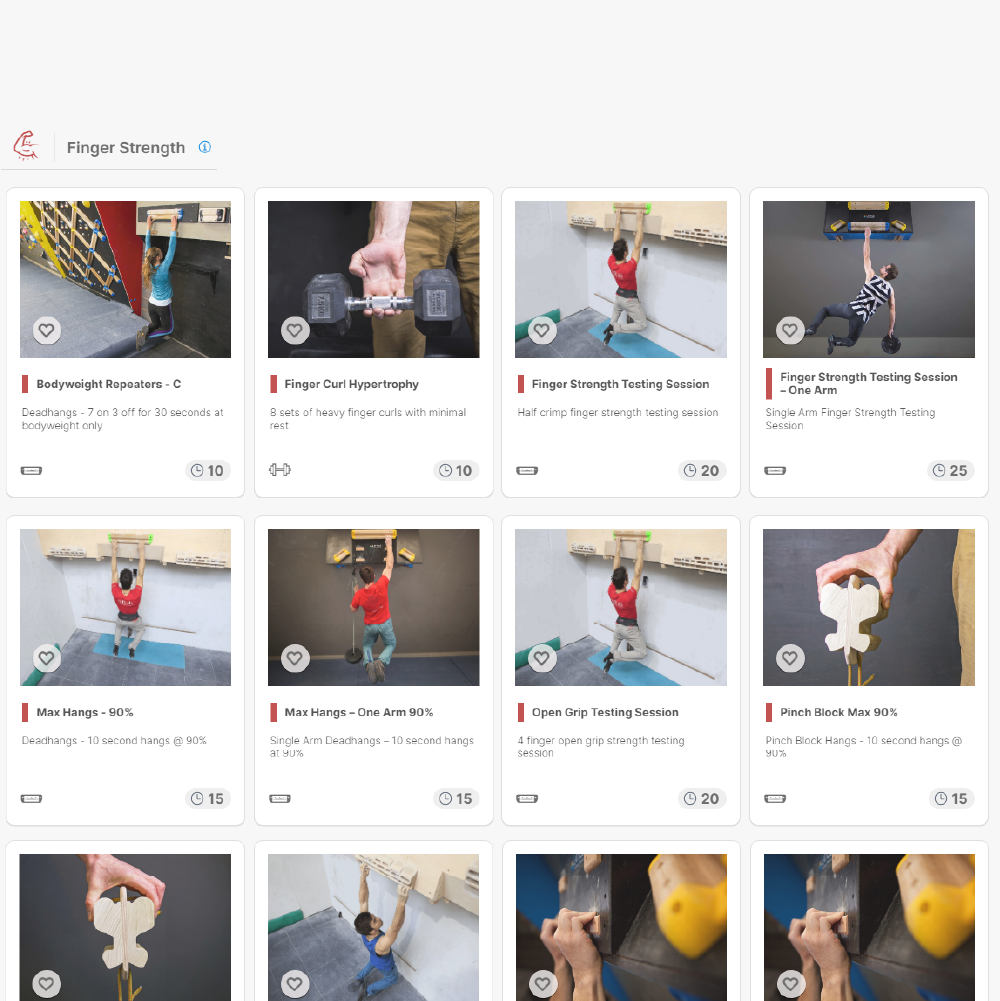 The programme [he] wrote was exactly what I was looking for, it built up both the volume and load incrementally and included a lot of relevant accessories work, not just hanging. My strength improved dramatically throughout this programme and with that, so did the grade that I'm climbing at. Thanks!

- Tom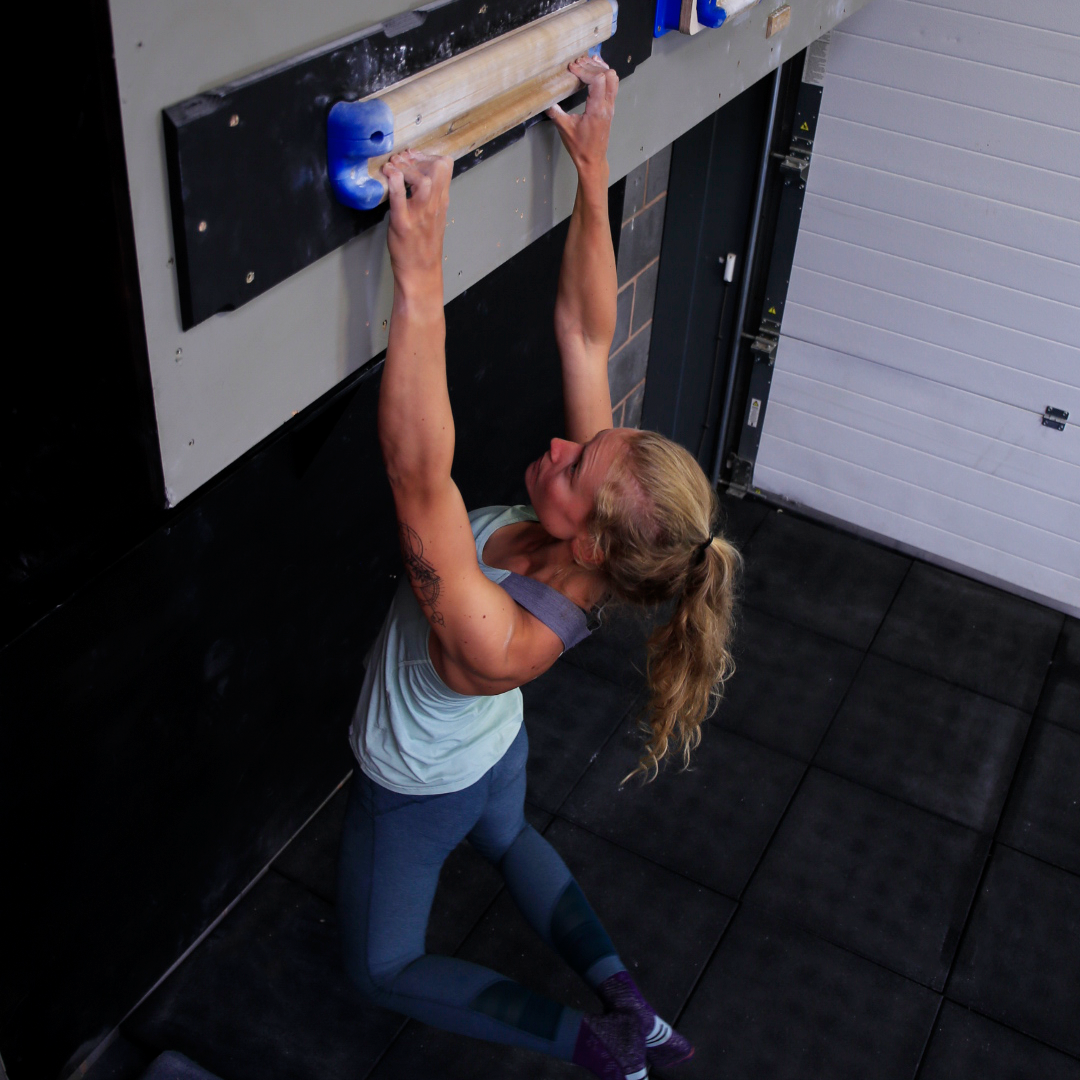 More Details
Plan Delivery
We all know that climbing success on routes and boulders is massively affected by finger strength. We also understand that many of you have goals each season to get stronger fingers! For this reason, we've designed a finger strength assessment and custom training plan package that focuses solely on this area. We'll take care of your fingerboard work and complimentary strength and conditioning for the shoulders, and you can complete your climbing sessions each week in a manner that you want. All we ask is that you prioritise our fingerboard work so that progress is assured.
Every climber has unique levels of finger strength, weaknesses and work capacity across a variety of grip positions. In our opinion, a generic finger training plan is unlikely to work for everyone, no matter how well constructed it is. This is why we write and assess every fingerboard training plan by hand.
The Lattice Fingerboard Training Plan is powered entirely through our Crimpd App, a portal for holding both the training plan, training sessions and your training log. This means you can leverage the best analytics platform for your climbing training and track progress over the weeks. By purchasing the Fingerboard Plan you are getting access to our team of highly experienced plan writers who will schedule your training to target the results of your assessment and details of your goals to help you become a stronger and fitter climber.
Payments
The Fingerboard Training Plan requires one upfront payment of £140, this provides you with your personalised 12 week plan.
Please note that your Fingerboard Training Plan must be used within 6 months of purchase.
Assessment
Before starting on our fingerboard program, we'll first put you through a mini-assessment that assesses both preferred and non-preferred grip positions. We will also measure sub-maximal work capacity and shoulder function. Following this, we collect details about your goals, training history, available facilities etc. Once we have this information we'll sit down and write you a 3-month plan that is uniquely tailored to you!
Requirements
Equipment Required:
20mm flat edge e.g. Lattice Training Rung or —Beastmaker 1000 (bottom outer edges)
Pull-up bar
Weights
Scales
A Sling
Pulley System (3 carabiners and a pulley)
2m Length of Rope
Climbing Harness
Physical:

You must be over 18 years of age
You must have climbed V4/6b+/5.10+ in the last year
You must be able to hang my bodyweight on a 20mm rung for 10 seconds or more
You must not be injured
You must accept that the testing and completion of the training plan does carry a risk of injury
Unfortunately, if you are pregnant we cannot offer assessment or training services because we aren't insured for this. If you are currently pregnant please get in touch to discuss.