Fran Giacomozzi
Flexibility Coach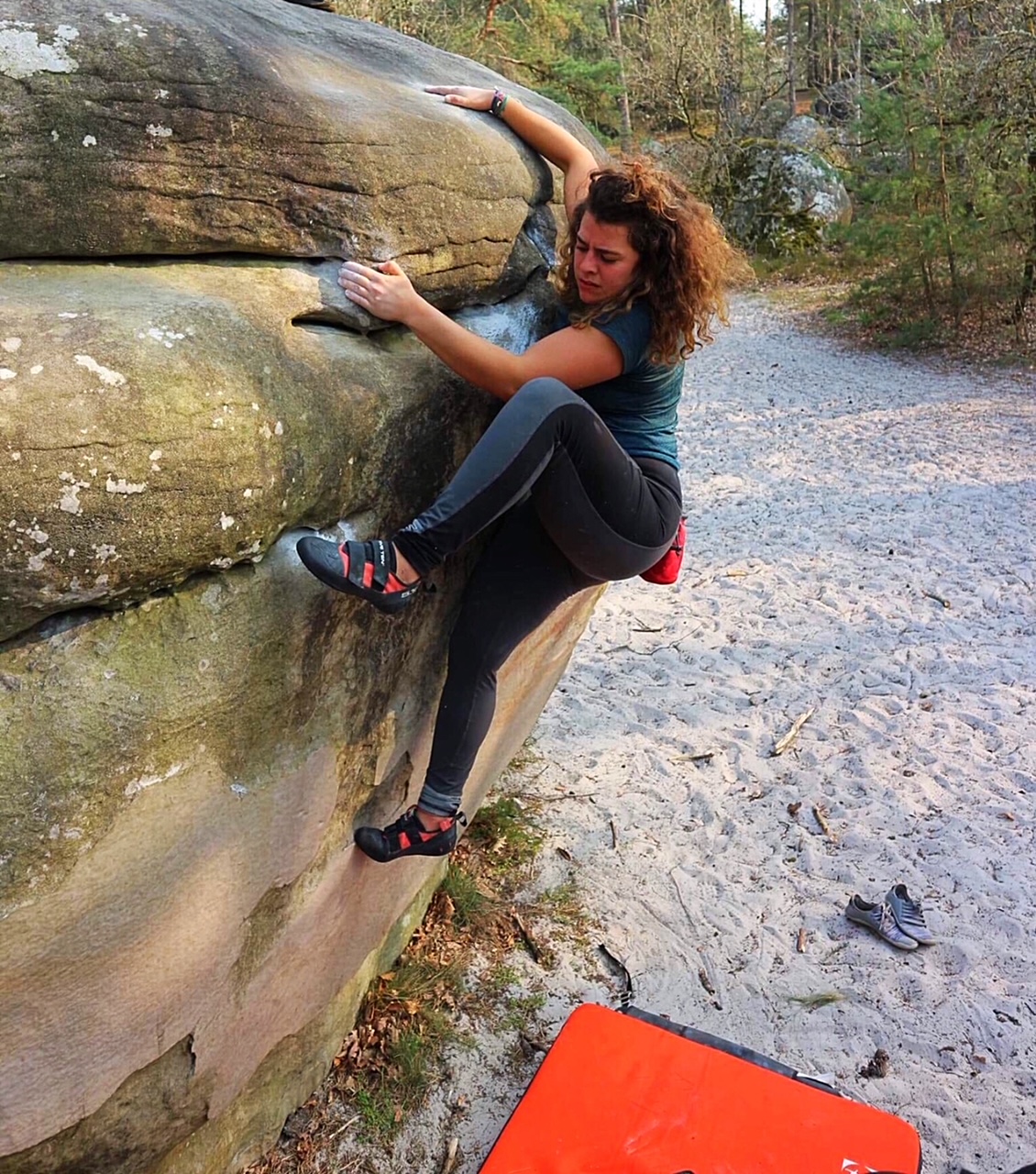 Meet Fran Giacomozzi, our wonderful flexibility coach at Lattice Training, who joined the team in April 2023.
Fran has spent a lifetime stretching, dancing and being fascinated by the body and the mind!
Spurred by her love for travelling, Fran began her professional life as a linguist working in events management.
However, in 2019, she decided to pursue her secret passion for helping people move their bodies better. Since then, she has taught thousands of people how to practice yoga, movement, mobility and, now, she's ready to help climbers reach their limits!
Fran is a qualified FRC Mobility Specialist. She also holds an MA in Events Management.
Alongside her work at Lattice, Fran is also a yoga teacher based in Manchester.
Over her 7 years of climbing, Fran has been a boulderer through-and-through… however, more recently, she has been tempted by the gorgeous sport routes of Kalymnos and Finale Ligure.
Fran's flexibility is one of her strengths as a climber, helping her boulder up to 6C, and hopes to send 7C one day.
A fun flexibility fact about Fran is that she can touch her nose with her tongue! Phwoarrrrr! Flexi!
Fran is psyched to support climbers from all corners of the globe in their pursuit of flexibility.
Fran has also written a book: One Step at a Time: My Eating Disorder Diaries!
Media