Leo Skinner
Athlete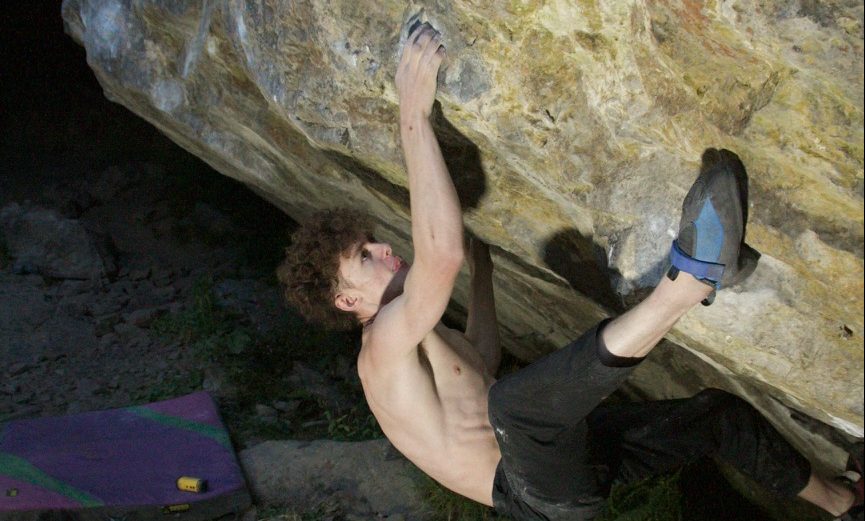 Leo began climbing when he was about 8 years old. His dad took him and his brother to the local climbing centre in Llangorse for the first time.
"The first time I went, I actually was terrible and didn't get to the top of any walls. But I went back like a month later and was determined; once I'd got to the top of one wall, I was loving it!"
He soon joined the local climbing club and participated in his first competition, the Welsh Championships, where he came in 2nd place, surprising himself with his skills.
His coach at the time, was the first person to take Leo climbing outdoors. Soon after, Leo started bouldering hard outside, which is where his love for the outdoors originates. While he mainly competed in climbing competitions during his teenage years as a member of the GB team, he missed climbing on real rocks. After lockdown, he retired from competitions and shifted his focus entirely to outdoor bouldering, which has been his passion ever since.
Leo has been a part of Lattice since he was 14 years old, working with his coach, Ollie Torr, while he was on the GB team. Initially, they worked on his competition climbing skills, but more recently, they have been focusing on his top-end efforts in the outdoors.
2022 was a big year for Leo. He climbed his first 8B/V13 boulder in years, followed by several 8B+/V14 boulders and 50+ 8-grade boulders. He even flashed 8A/V11!
Now, he has set some big goals for himself and hopes to climb 8C this year, as well as ticking off some famous 8B+ boulders that have been on his list for years.
Leo's two favourite climbing areas are Dinas Rock and Magic Wood. Dinas Rock holds a special place in his heart as it is where he grew up climbing and where he climbed one of his most challenging boulders of 2023, The Origin, 8B+/V14.
"I find it pretty amazing that a crag can offer so much to keep me occupied. And it does bring back a wave of nostalgia every time I return so for that I'm pretty sure it's one of my favourites!"
On the other hand, Magic Wood is one of his favourite places for obvious reasons…
"It's just amazing to be running around, trying blocs you've seen videos and pictures of as a kid"

"These two places represent what I love so much about climbing. The fact it varies in so many different ways; it makes it so interesting!"
Follow Leo Skinner on Instagram.
Media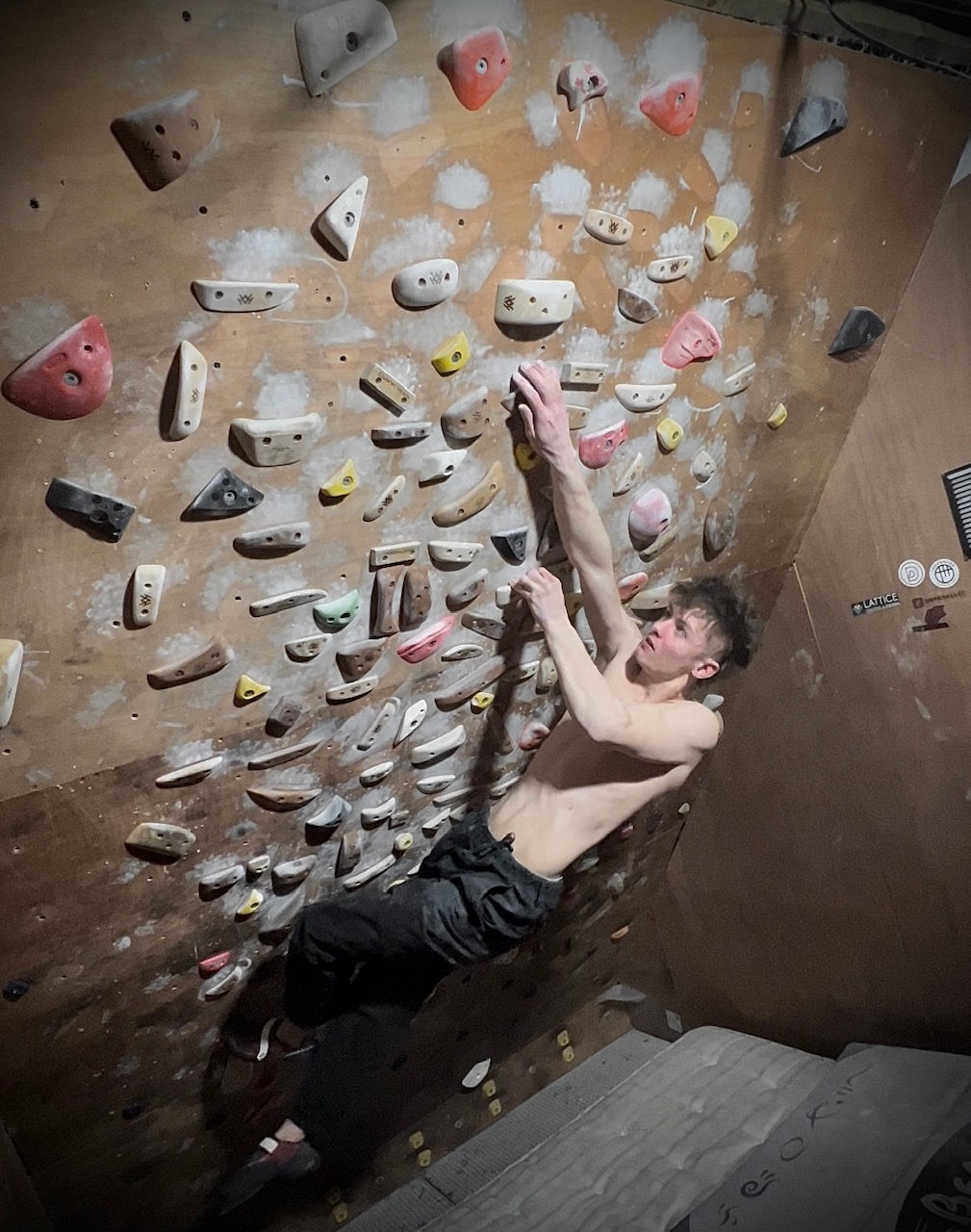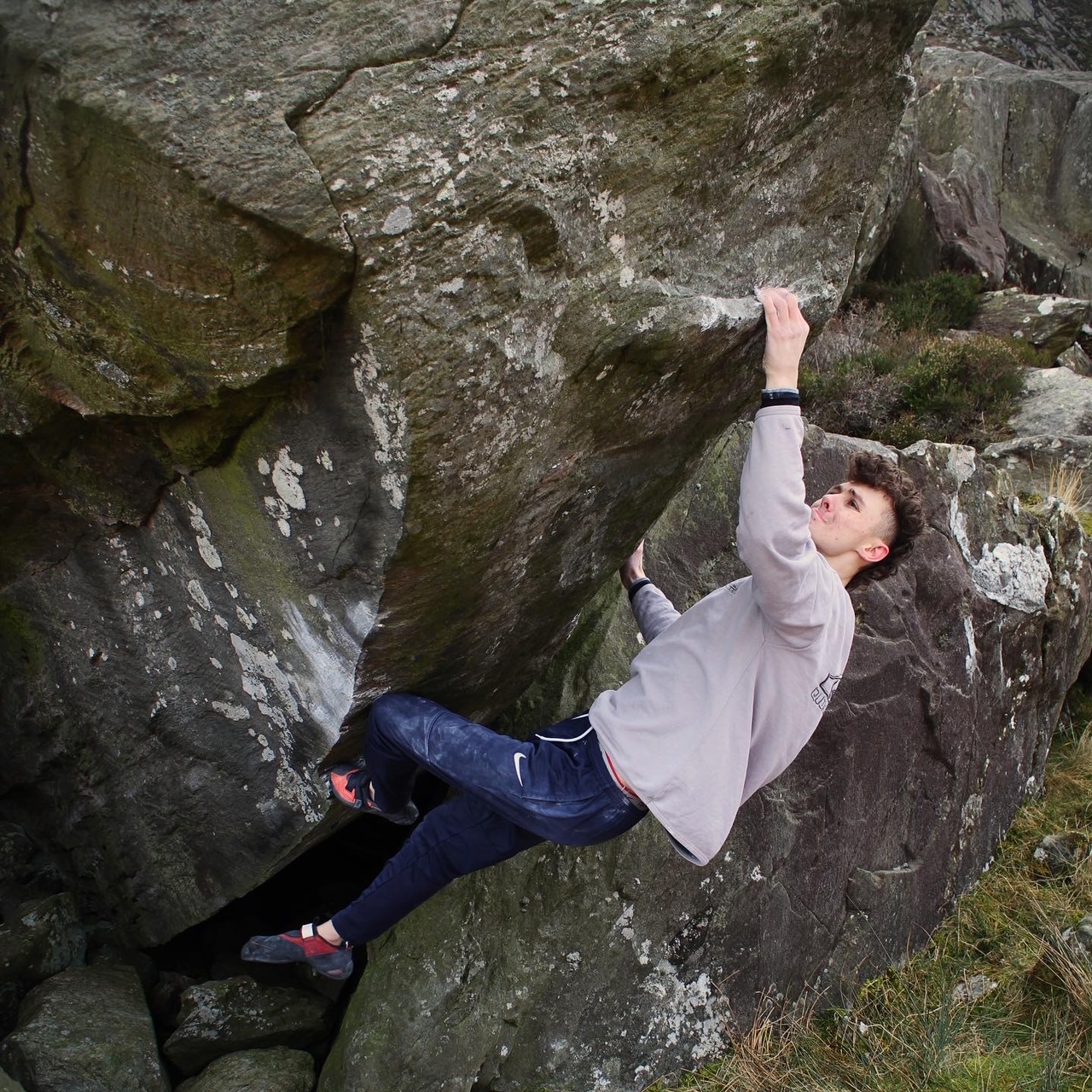 Photo Credit: @solly.k.d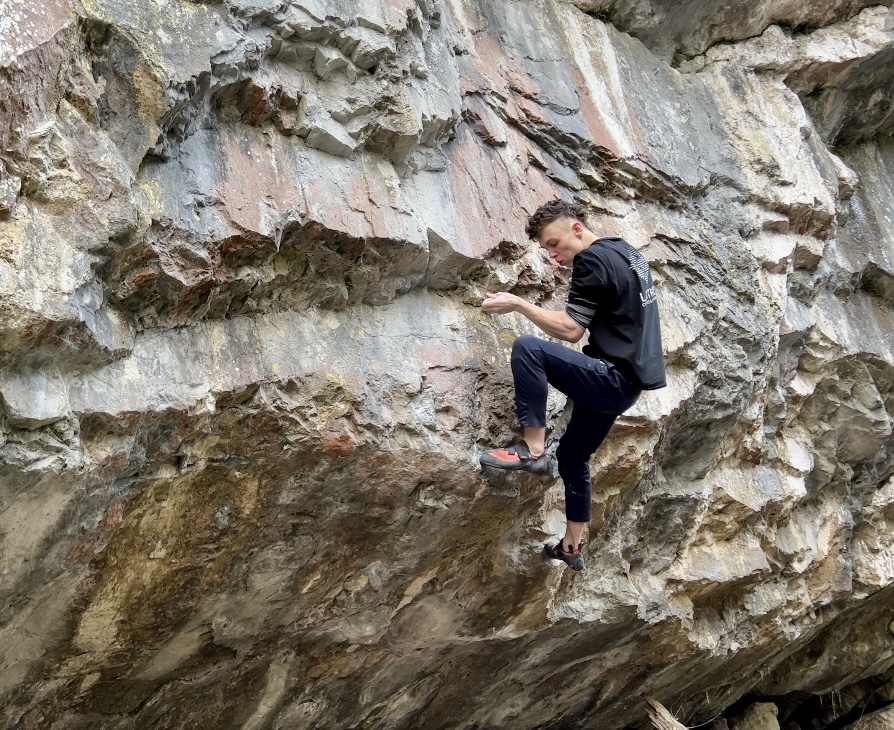 Photo Credit: @domrowe15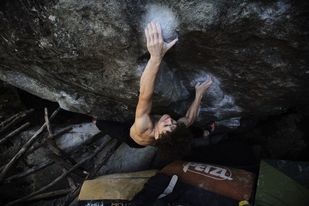 Photo Credit: @solly.k.d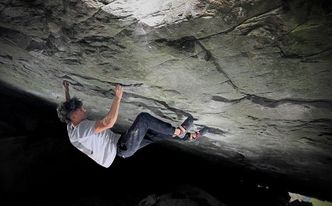 Photo Credit: @Talahep_climb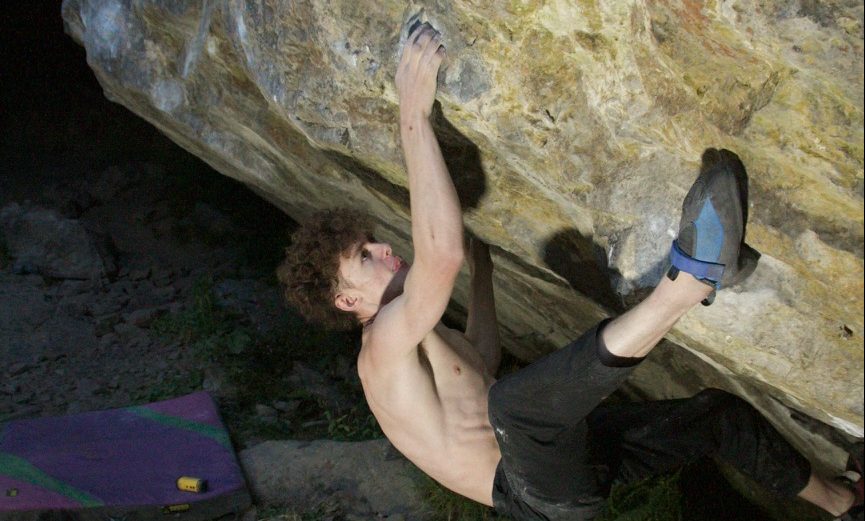 Photo Credit: @domrowe15