Milestone Grades
Every now and then we bump in to interesting little titbits in our data: milestone grades are one of these!
In theory we would expect people's best grades to follow some sort of distribution but it appears the population of climbers "who train" (i.e. the ones who come to see us!) gravitate towards classic milestone grades. Our route climbers illustrate what many of us already suspect – french 7a and french 8a are hugely motivating levels of climbing to achieve. On the other hand we see more of a spread in our boulderers, there is a large cluster at font 7A but we also see a big peak at font 7B. Could the UK's "nothing's harder than 7B indoors" be the reason?! The indoor glass ceiling?
What about the grades that people aspire to right now? The ones they've not achieved yet? Again french 8a is the big winner here with 7b and 7c trailing behind. So would the population of climbers have trained and performed differently if the arbitrary line of what french 8a equals, been different? We think so…we are human after all!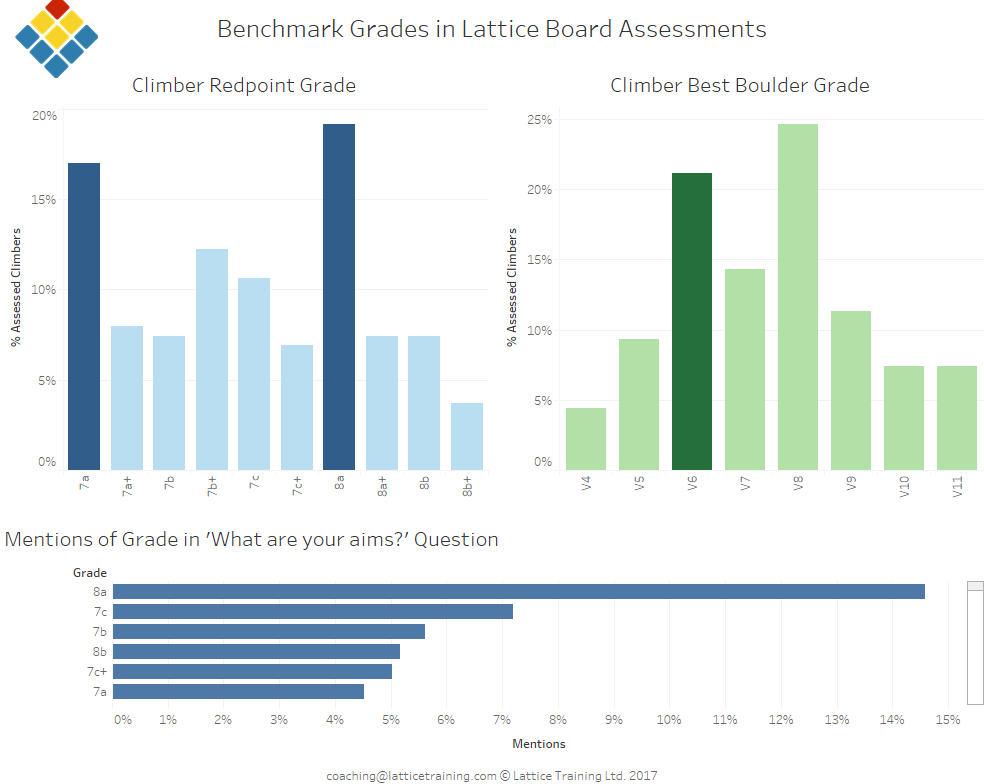 More from the Lattice Blog