Interview: Max Milne, Lattice Athlete
This week we're incredibly excited to announce another Lattice athlete to join our fully sponsored and supported setup. Max Milne, from Scotland, has been working with us for quite some time and we've seen him progress on many fronts at a phenomenal rate. His combination of consistent improvement and incredible attitude have meant he's been high on our list of athletes to support for some time.
Supporting and giving back to some of the highest achievers is incredibly important to us, not because of the grades, but because of attitude. Those climbers we work with who know how to graft, are open to constantly adapting and are obsessed about learning, immediately fit well with us.
We thought we'd sit Max down for a bit of a chat about his training, habits and hopes for the future…
So Max, we're obviously incredibly psyched to have you join the sponsored athlete team! Congrats! Can you tell us a little about what you've been doing in the last 3 months…?
The last 3 months I've been super busy with exams and training. It has been stressful at times, but I actually enjoyed the challenge of balancing my intense training plan and revising for exams at the same time. I could have taken my foot off the gas for a little while so I could revise more, but instead I decided to wake up earlier and revise at 6:30am before training and school. So I revised 3+ hours every day on top of training at least 4 hours each day — it was hard! But looking back on it now, it was all worth it! Let's just pray my grades are good…
You've been training with us for a while now, can you share a little bit about what are the key lessons you've learnt about strength training?
I've been with Lattice for two years now, and I've made so many gains in that time! Strength gains are something which are key for me, along with my mental state. If I'm feeling strong on the fingerboard, I can transfer that confidence to my climbing. For me, it's easier to make strength gains than to get better at climbing, as I train in a small facility which makes it super hard to get good at the comp style. Lattice was the piece I was missing; by taking into account where I trained to make me stronger than the boulders.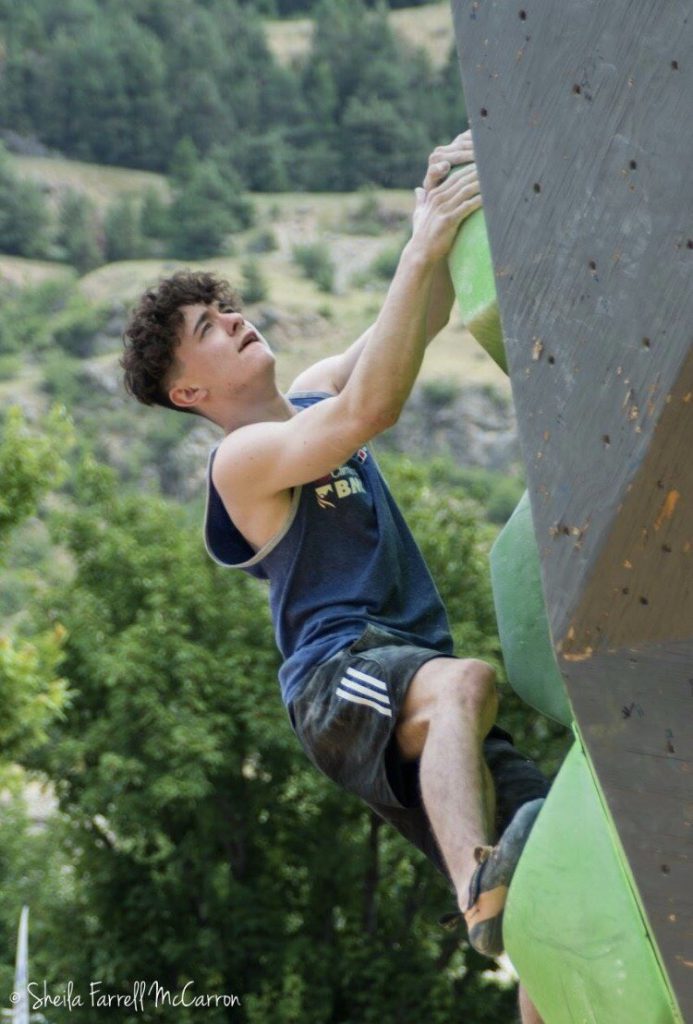 Why do you think it's hard to combine strength and endurance training? Any tips?
Being a duel athlete, it can be hard to train for both strength and endurance. For me, it's more a mental than a physical battle, as I love training strength all year round while endurance can sometimes be a struggle — I find that it can be boring and is frustrating falling off easy moves, not because you're weak but because you're pumped. It's a love-hate relationship, but once I get into the endurance training I do actually love it! So my advice would be to just have fun with it, and you'll make gains faster than everyone who thinks it's a a chore.
What are the main things that you've learnt from working with Tom as your coach?
Tom has taught me so much. Not just about learning how to train properly, but also that success is not everything and that there is always something to learn. It feels like everyday I speak to the coaches at Lattice, they teach me something new!
What are your plans for the comps this year?
I have a lot of comps this year, but my main goal is to win an international event. I've already had two European competitions this year and I'm feeling strong, moving well and staying focused! These comps have been a good warm up for the more important comps of the year — the World and European Championships. I have been doing a lot of great climbing, but I have also made some small mistakes in the finals of these competitions which has cost me medals. The good thing about this is that I'm always learning from these amazing experiences.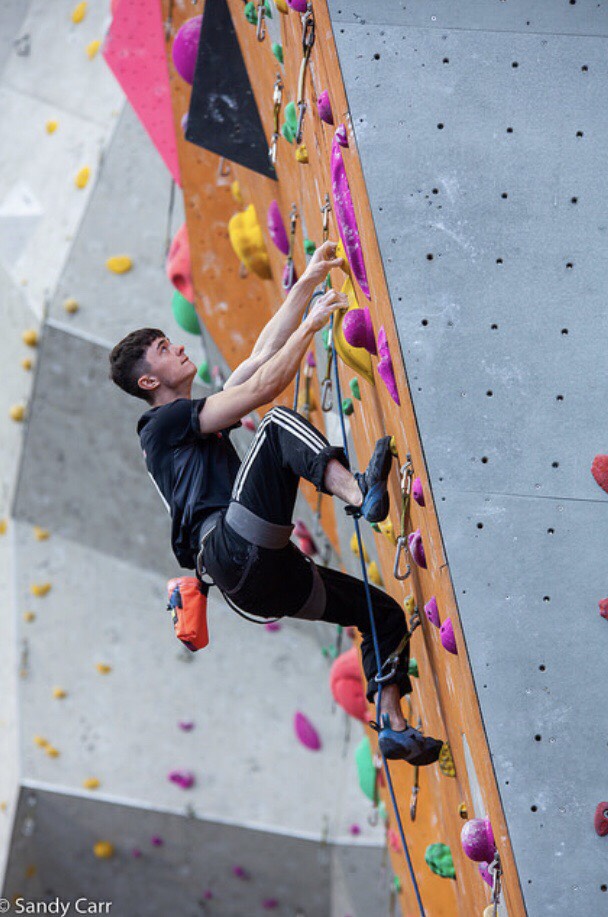 In your experience, what do you think makes the biggest difference in training gains?
The biggest difference for making the most gains in training is definitely my psyche! If I have psyche, everything else comes easily. But I've also had one of the most important lessons in my training life so far — I need to rest! Rest is super key to making gains, and is something I don't do enough. I went through winter with no rest at all, training every single day. This worked well for me, and I got in the best shape of my life. Just before Plywood Masters & CWIF, I fell ill with the flu and tried to train through it. From being in the best shape of my life to burning out and feeling terrible in a matter of weeks was hard for me, but I took the much-needed rest and started to train again to get in an even better shape. So lots of psyche and lots of rest and you're flying! A good diet is also a total game charger. It's like a cheat code in a video game; if you fuel your body right, you perform so much better!
Why do you think so many amazing climbers come out of Scotland?!
I think the reason why there are so many strong Scottish climbers coming into the mix is because the gyms up north may not be the best, so those who are making it have to have such a hard working attitude to training and therefore get stronger than everyone else. Maybe.
Any plans for outdoor rock? You ticked some pretty hard stuff really quickly last time…
Right now, my main focus is on competitions and achieving my goals for that. But I have just been rock climbing in Rila (Bulgaria) after the European Cup and wow how I've missed rock! I managed to find a super cool line which has potential to be my hardest boulder yet, so I definitely want to come back for that and get the FA. I also managed to flash my first 8a boulder. So my love for rock has definitely been reignited and my psyche for sending Hubble is now back! I want to get that legendary route sent! After comps or even in between them, I want to send some hard and beautiful lines outside. I think this will also be very beneficial for my climbing as a whole, as I learn to use my feet and body better to really help my climbing get to another level!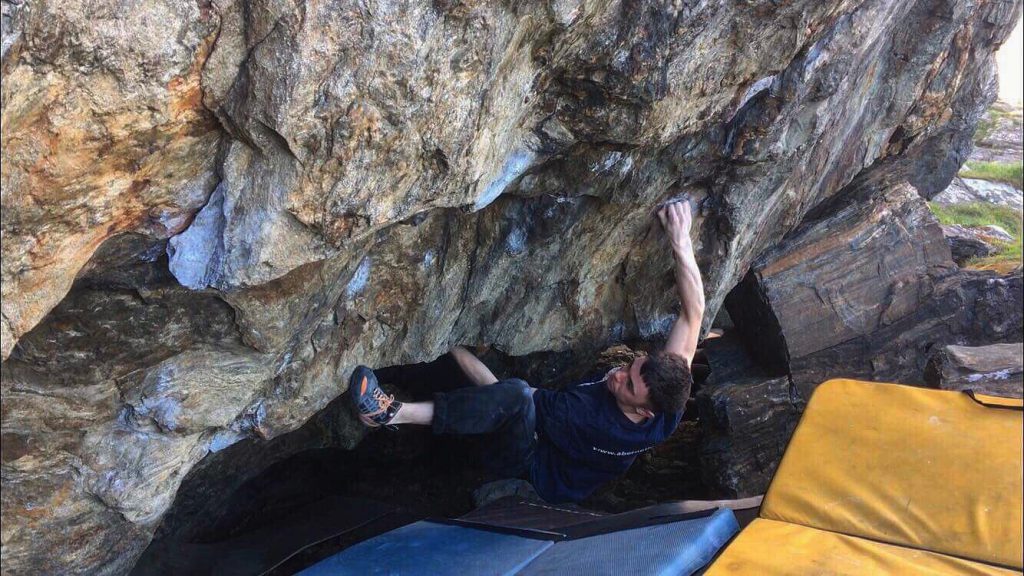 If we could give you an ultimate goal for the next 3 years what would it be?
My ultimate goal for the next 3 years would be to become World Boulder Champion, and to establish the hardest and most beautiful lines possible. But if we're taking the next 4 years into account, then making it to the 2024 Olympic Games is definitely on there!

Follow Max's progress on his Instagram account and on the Lattice blog, as we keep you updated on his comp-season progress!
More from the Lattice Blog