Interview: Ian Cooper, Data Analyst & Software Developer
In July 2020, Ian Cooper joined the Lattice Team as Data Analyst and Software Developer, working alongside Remus Knowles in mathematical modelling. In this interview, Tom gets the lowdown on Ian's climbing history and an insight into some thoughts on their new role at Lattice!
---
Ian has been climbing obsessively since 2005. They have done big wall first ascents and repeats around the world from the Karavshin region of Kyrgyzstan, Sella dos Orgaos in Brazil, and Cochamo in Patagonia, where they are working on the La Junta Project with Robbie Phillips – at 27 pitches up to 9a, this is potentially one of the hardest big walls in the world.
One of their most memorable climbing experiences was the second free ascent of the giant 1500m Mirror Route in Kyrgyzstan, which was first freed by Lynn Hill in 1995 at 5.12+. This involved 10 days on the wall (three of which were spent battling intense food poisoning), one midnight portaledge collapse and 10 hours of abseiling through a snowstorm to get back down! Around the UK, Ian has climbed sport routes up to F8c and trad climbed several E8s, including Coeur de Lion (E8 7a, or pretty-scary F8b).
After finishing a PhD in Mathematics at Bristol, Ian moved to working in the outdoor industry, doing freelance coaching as well as working as an instructor and coach for TCA Bristol. Other jobs have included working as a ski instructor, maths teacher, dance festival organiser and wilderness guide! They're now going to be applying those maths research skills to climbing science research at Lattice, and developing software to make life easier for climbers to work with coaches.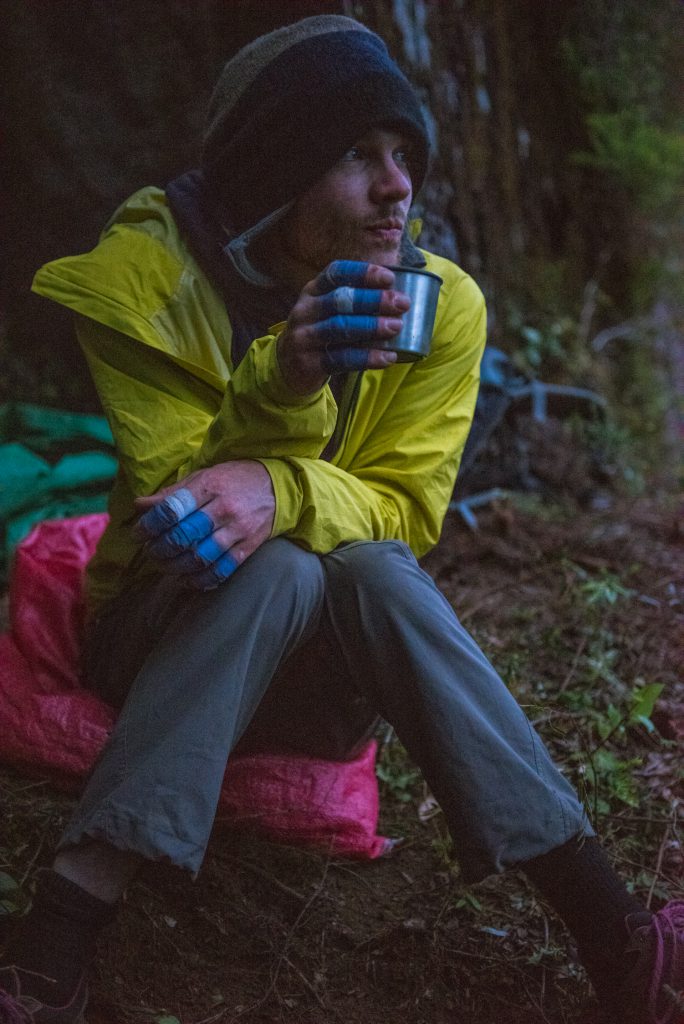 Tell us a bit about you as a climber, Ian! What styles do you like and what would you consider a perfect day out?
The perfect day out is one where I'm feeling really at ease with my own body and movement patterns, and ideally where I also work out a sneaky way to do a move that had felt utterly impossible at first (and ideally that other people who are stronger than me are struggling with)! I think I get that experience most on super technical slabs and on steep 3d rock with lots of potential for marginal kneebars, heels and toes – which is probably why I'm most drawn to those styles of climbing. Getting to apply that creative process to a bit of rock that hasn't been climbed before is an extra bonus, as then the uncertainty of whether or not it's possible in the first place makes the puzzle even more satisfying.
I'm also drawn to being a long way off the ground, probably because I used to get so scared of heights that I now get a buzz from being as many pitches off the ground as possible!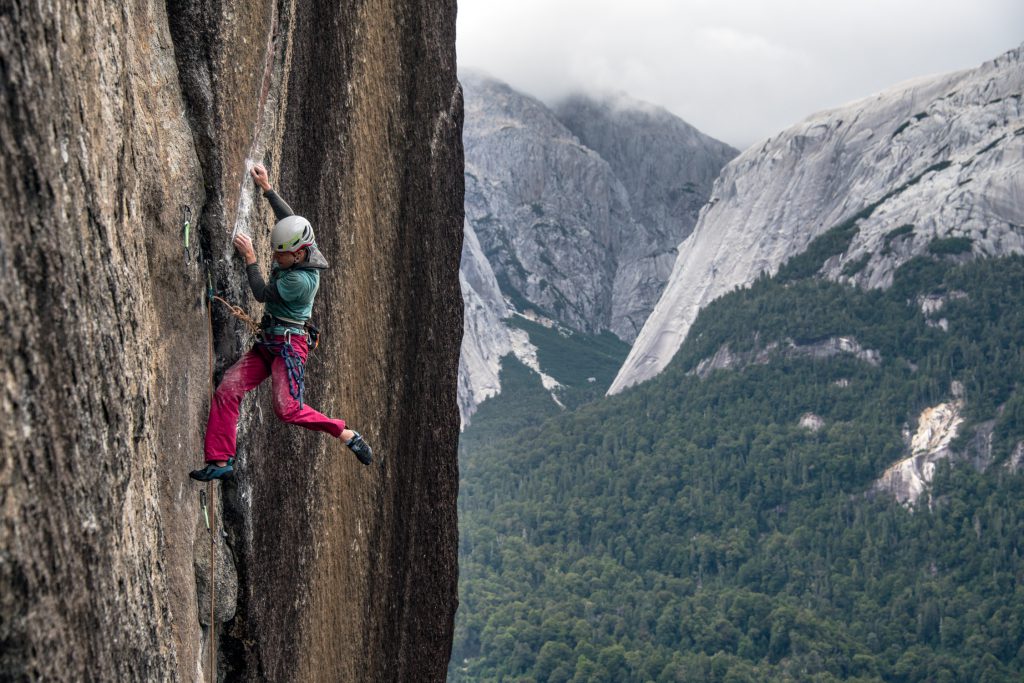 You have a bit of a different perspective on climbing and movement compared to others, do you think this is anything with your other interests outside of climbing?
I think I do! My climbing technique was actually terrible until I got equally obsessed with dancing and started thinking about climbing in a different way, focusing on quality of movement and working out how to drill different movement styles so it's possible to switch between them really consciously.
Mentally, climbing pushes all the same buttons for me as dancing – the mindset I try to access when I'm climbing is very similar to when I'm following while partner dancing, or when improvising with other musicians. In that state, there's no active thought, and it feels like you're just watching yourself react. The difference is that instead of responding to prompts from music and from another person, you're reacting to the architecture of a giant piece of rock.
Even though dancing with other humans is pretty scary sometimes though, it's never quite as intense as really going for it a long way above your last gear. This is another area where I've found thinking about the dance-like qualities of climbing movement can help – if I'm focussing 100% on the aesthetics of the moves, I'm not thinking about the consequences of falling off so it really helps me keep climbing well in scary situations!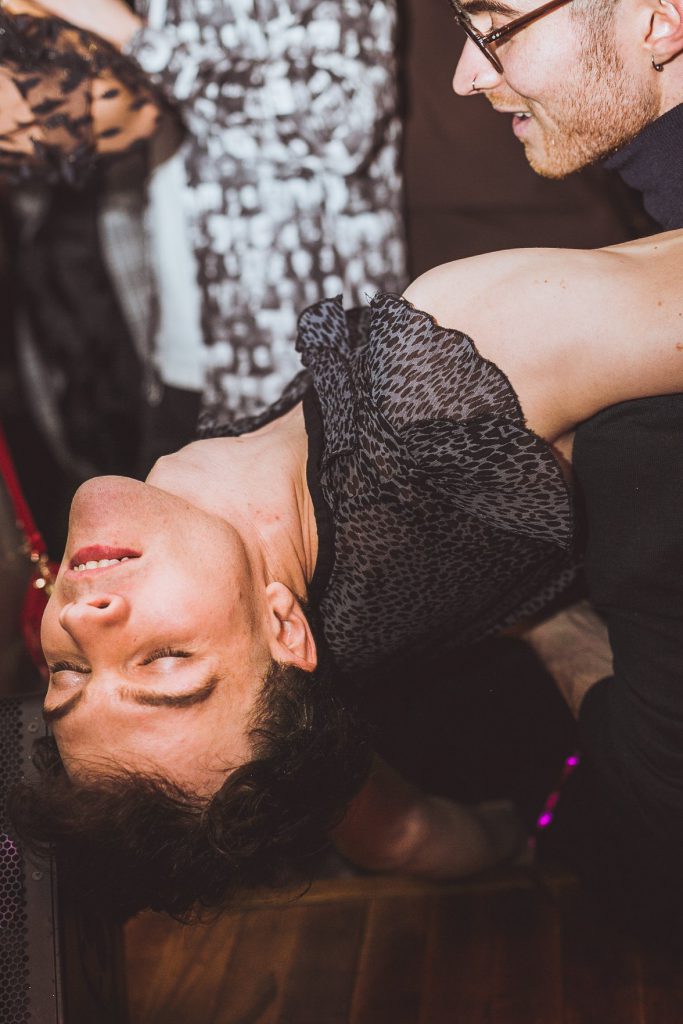 What drew you to Lattice and did you know anyone in the team before you joined us?
I think I spent my 22nd birthday tramping round muddy fields in Somerset looking for esoteric unclimbed rock in the rain with Tom Randall, and I'd nabbed a belay from Oli Grounsell while I was working The Quarryman – I still haven't admitted to him that I had a bit of digestive trouble that day and I tried so hard on the groove pitch that a tiny bit of poo came out. I also have a bit of a shared history of getting unreasonably psyched about extremely chossy south west esoterica with Remus.
After finishing my PhD, I decided that academic maths wasn't what I wanted to do for the rest of my life – while I was still interested in maths, I was more motivated to move into the outdoor industry. I was really drawn to Lattice as I can satisfy my inner maths nerd and my passion for climbing at the same time. It's also nice to feel that spending 10 years in academic physics and maths (I started off in theoretical physics, doing research on plasma modelling and stellar dynamics before accidentally ending up in a number theory department) wasn't a complete waste of time!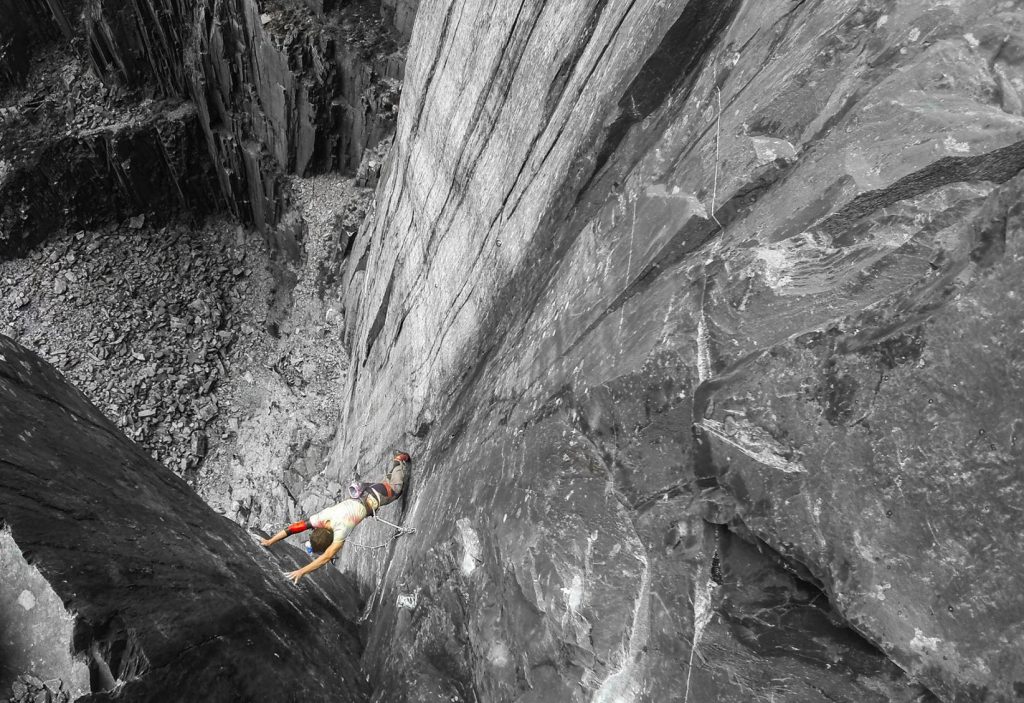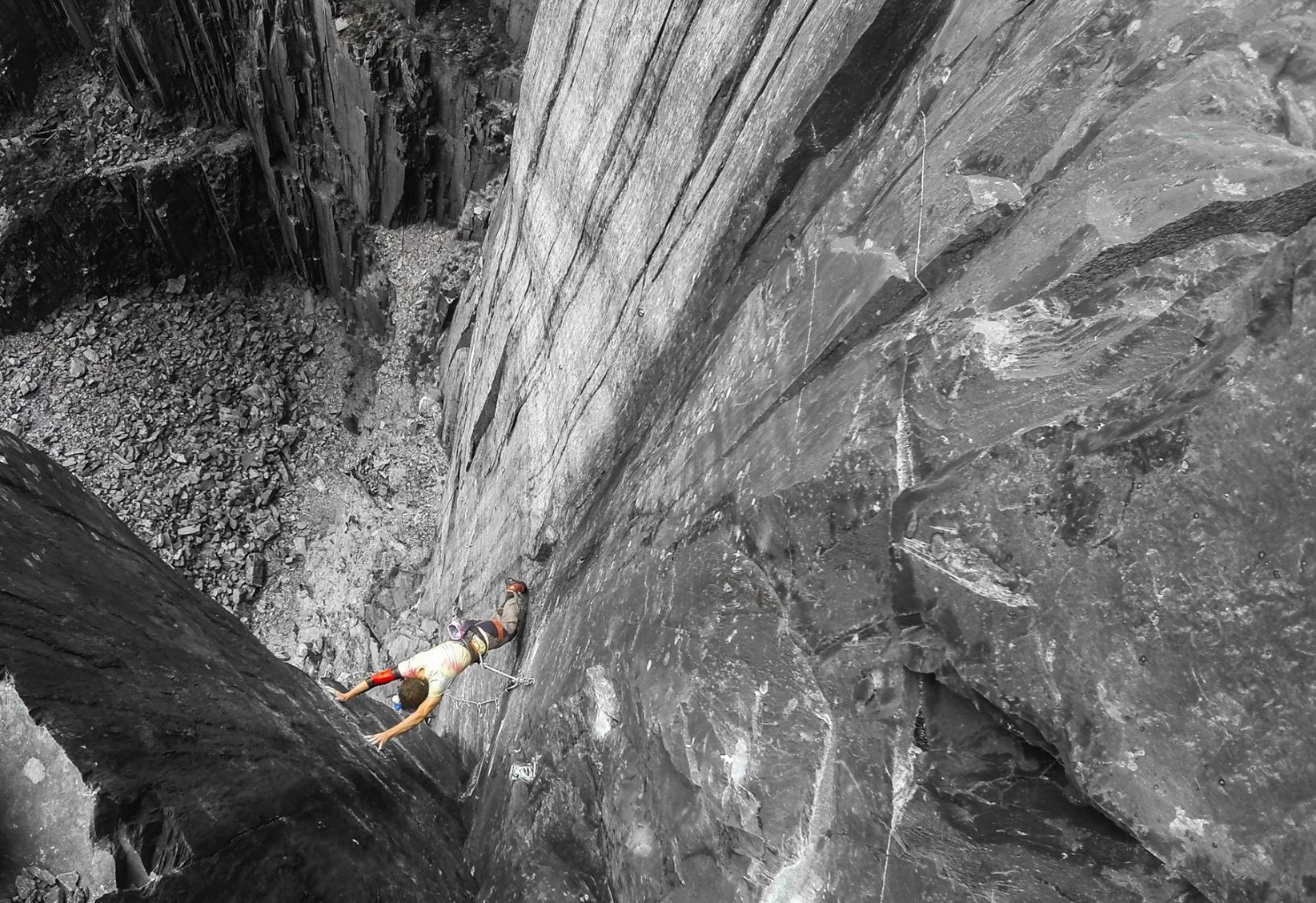 What are the areas that you're psyched about developing? Where do you see things going in the next year or so?
I'm really excited about improving the Lattice model – currently it takes gender into account in quite a basic way, and while it works well for the vast majority of climbers, it's not as rooted in physics as it could be, so those are two things I'm really interested in developing. I'd like to get really involved in the research side of things, as sports science research into climbing is still really in its infancy so there seems like an almost unlimited amount of super interesting projects to go at!
If you could imagine a dream/fantasy Lattice in 10 years time, what would it look like?!
Tom is trying to design a reinforced Lattice rung as Will Bosi's fingers are now strong enough to snap the standard ones.
Remus and I have used machine learning methods to make an AI write more effective training programs than any human.
I'm doing research into how to train tiny stabiliser muscles for optimal power through kneebars, in between writing training plans for aerialists and circus performers.
I'm wearing a lab coat and safety goggles for no reason.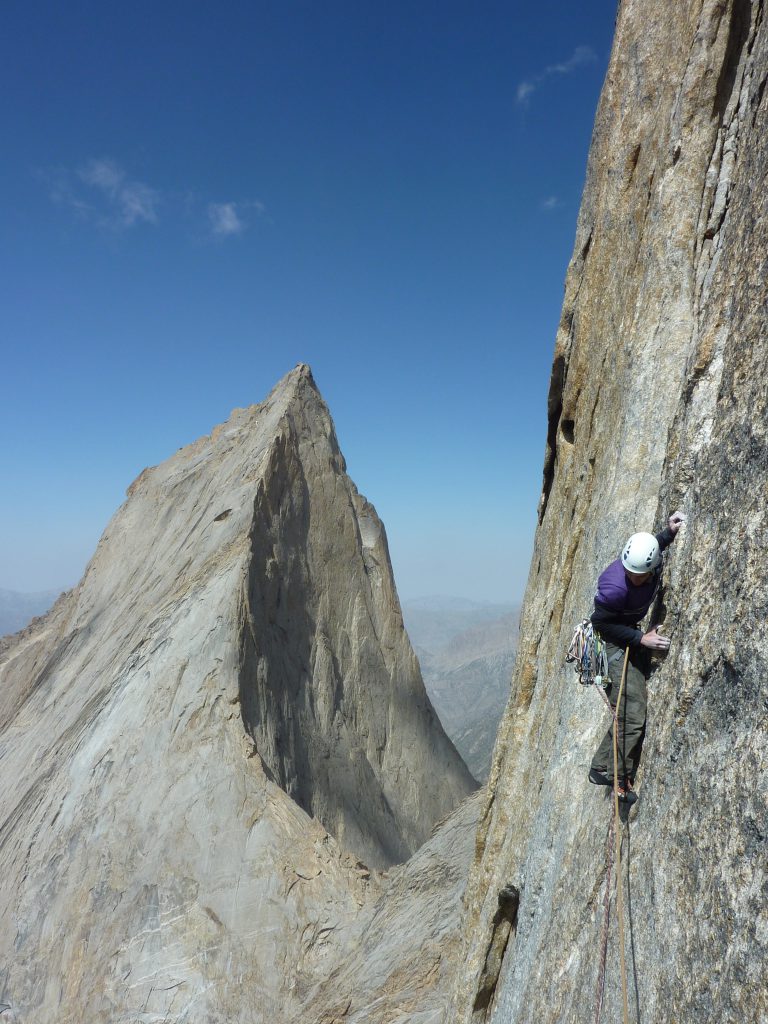 Welcome to the Lattice Team, Ian! To keep up to date with what Ian's up to, keep an eye on his website: https://www.iancooperclimbing.com/.
More from the Lattice Blog