What Does it Take? Competition Climbing: An Interview with Paul Brand
Cover Image by: @rein_zoutfotografie
---
At Lattice we have the absolute privilege of working with some of the most psyched, passionate and talented climbers there are! One such climber that fits the bill, is none other than competition climber and Lattice client: Paul Brand (@paul_brand_03), who this year competed in ALL of the Youth European Boulder Cups with, incredible consistency! He made the podium twice, with a 3rd and a 2nd place, putting him in 2nd place in the overall European Rankings for the year.
With such an incredible season behind him, we decided to ask Paul a few questions to delve a little deeper into how he got this far, what it really takes to be a competition climber, as well as what it's like working with his Lattice coach: Jen Wood.
---
Lattice: So Paul, let's get stuck in! We're sure our readers will be interested to hear a little more about your climbing and training history. Could you tell us how long have you been climbing for and what got you into climbing?
Paul: Well I'm 19 years old and I have been climbing for basically my whole life.
My parents are the reason me and brother started climbing. Since the moment we were born they have taken us with them on outdoor climbing trips. So yeah, I really grew up with climbing on rocks and in climbing gyms. From playing around on boulders in Fontainebleau to hanging around on a rope, I just absolutely loved it! Because I have always climbed both indoors and outdoors a lot, it's hard to choose which one I like more. I don't think I can even choose, it's just so much fun to switch now and then.
When I was still in lower school, we would always go on an outdoor trip during holidays. We have always done both, which I'm really grateful for!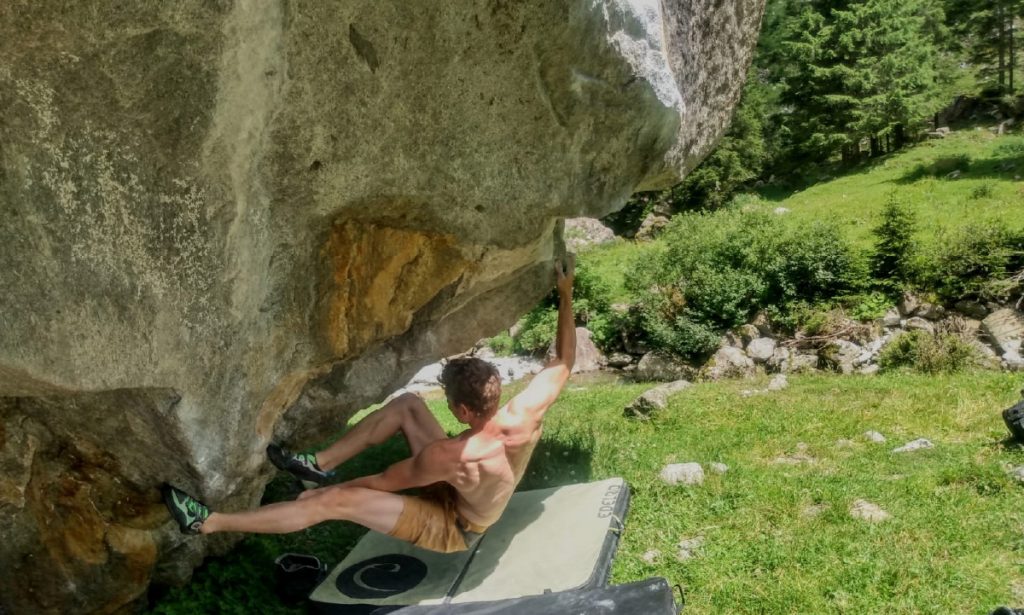 ---
Lattice: With a fairly big history of outdoor climbing, what made you start competing?
Paul: My first ever competition was around ten years ago, I must have been around 9 to 10 years old at the time. My big brother Mark is about five years older than me and he started competing before me. So I just followed his example and also joined some competitions and I really liked it. I was already winning some comps at a young age, so that definitely motivated me to really start training for them.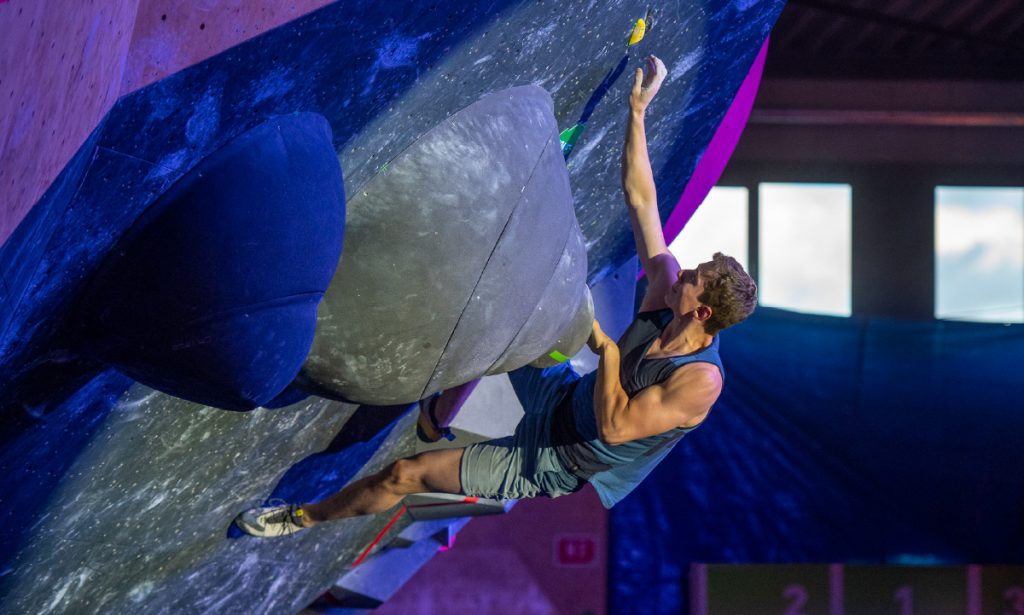 ---
Lattice: What is climbing like in Holland?
Paul: The last few years the number of climbing gyms in Holland has increased a lot, especially the number of boulder gyms. I'm really happy about that, because climbing gyms are all we have! Unfortunately we don't have any mountains here. I mostly spend my time climbing at the gym, but luckily we go on outdoor trips abroad quite often.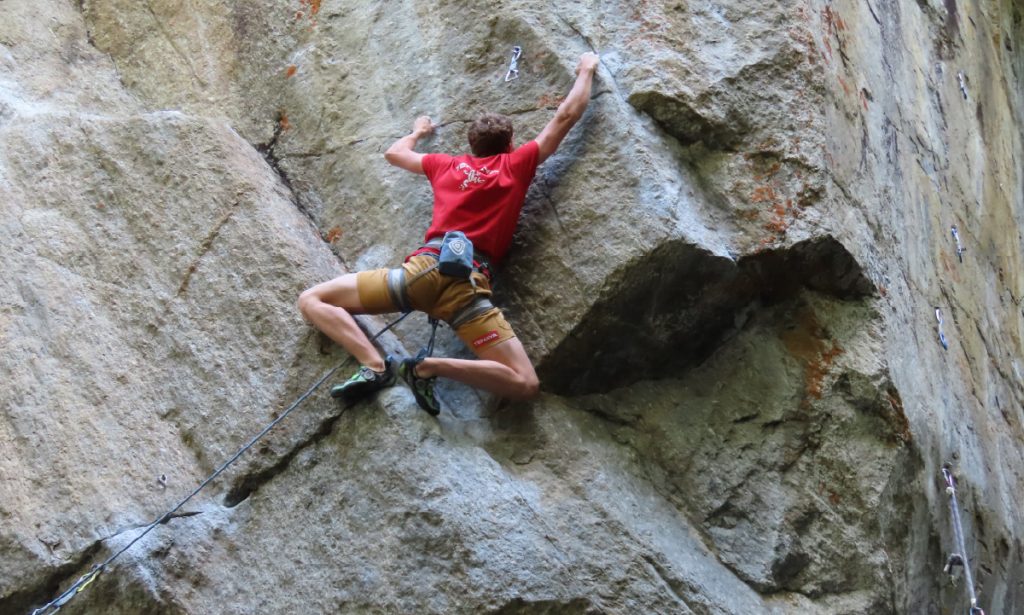 ---
Lattice: Has training with your Lattice coach Jen Wood impacted your performance?
Paul: Since I started focusing more on training for comps, I have been in and out of multiple training groups and have had different trainers and coaches over the years. I never had a training plan, so I mostly just did what I was told. Or I was just climbing for fun.
It's safe to say that all changed when I started training with Lattice. I finally had my own structured training plan with sessions and exercises, which I had never heard of before. I definitely had to get used to this way of training, but I was already noticing improvements early on. I also love the fact that it's a lot more individual. I enjoy planning my own sessions, discovering new exercises and figuring out how much rest I need.
Training like this has made me learn so much more about myself. Ever since I started with Lattice Training, I have developed a lot more love for training itself. Seeing yourself progress all over the years, is just the best feeling ever!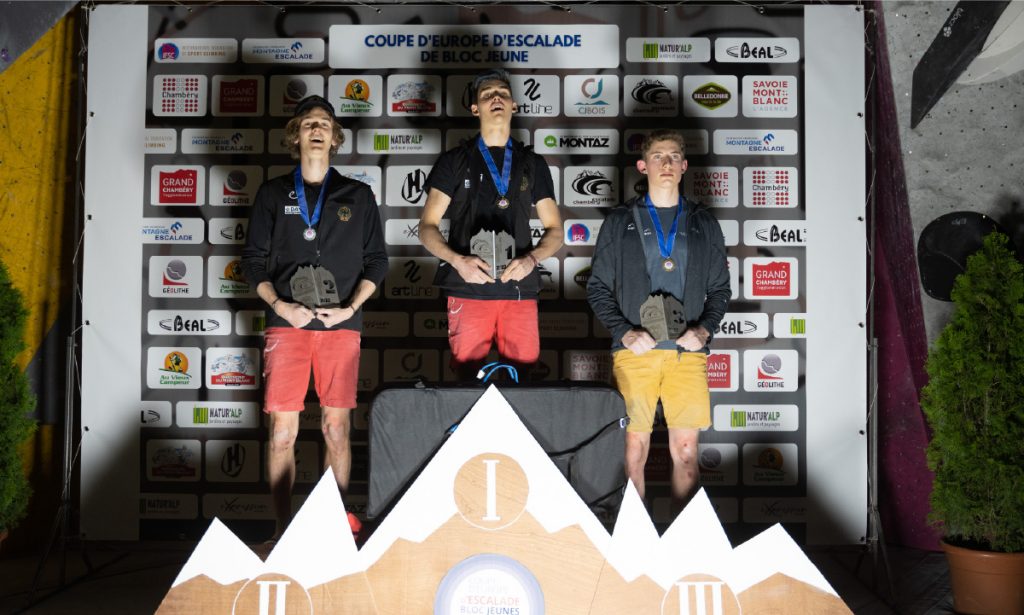 Of course I would not have been where I'm today without the massive support from Jen. She has helped me so much the last three years. She provides me with the best training plans and is always there when I need her. Although it's all remote, I don't feel like that is a disadvantage at all. When I ask for help about my training plans, sessions, comps or anything at all, she's always super helpful and supportive. I have learned so much working with a dedicated performance coach. I'm so unbelievably happy with the progress I have made with Jen these last few years.
---
Lattice: What does your training look like in preparation for the European competitions?
Paul: Last year I decided to solely focus on bouldering after doing both lead and boulder for my whole life. I just had more fun at boulder comps, my boulder results were better and the boulder facilities are just a lot better in Holland than for lead. Looking back, this decision has definitely been the best for me. Last year I noticed that I lacked a lot of strength at the comps. So together with Jen we made a change in my training plan.
I did a lot more strength training at the beginning of the year together with only bouldering. Gaining more strength and only doing boulder for the last year has made a huge difference in my climbing and performances. Suddenly I was making podiums at European Youth Cups, getting close to semi-finals at European Senior Cups, doing well at my first Boulder World Cup and reaching podium at Dutch Nationals.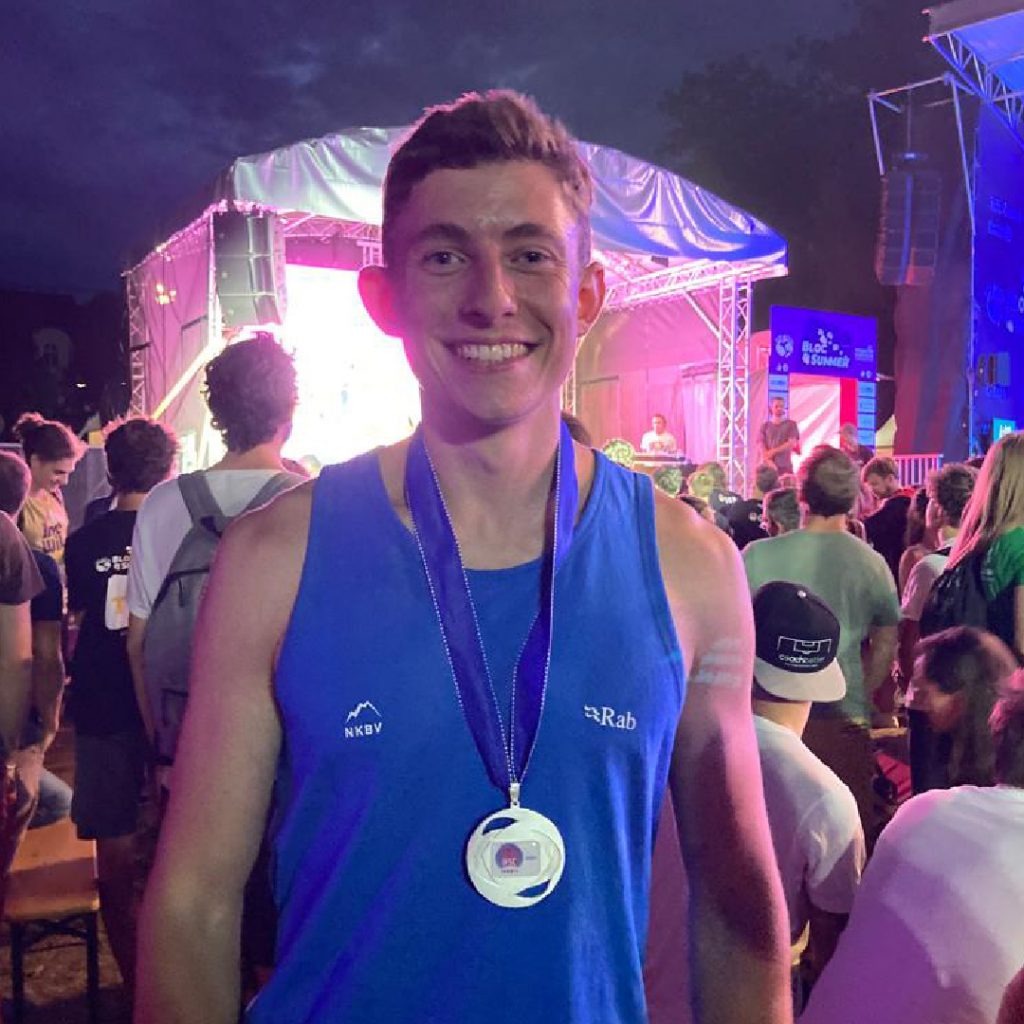 ---
Lattice: How are you feeling about your last youth competition and transitioning to the senior comps?
Paul: I just came back from my very last international youth competition in the USA, participating at the World Youth Championship Boulder in Dallas. I was looking forward to this comp so much. I had an amazing time being there and it was such a great experience for me and I'm super pleased with my climbing and results at this competition. I was already really happy about making semis, but to end up in 8th place felt just like a dream.
Unfortunately I was only two spots out of finals, but that's just part of the game. Still, it feels so good to end my youth career with such a high! After 6 years in the international youth category with the Dutch national team it feels good to move on to the seniors and see how much progress I can make there.
This year I already competed at a few senior comps and already felt like there is so much room for improvement. Can't wait to keep on working and see what next year will bring!
---
Lattice: With so much experience behind you already, do you have any tips for youth athletes?
Paul: I would say to the youth athletes, remember to have fun! It's important to also enjoy the little things, like seeing yourself slowly progress in training. Hitting new PR's in certain exercises really kept me motivated to keep on going. Don't just focus on the goal, but focus on the process which will then lead you to your goal.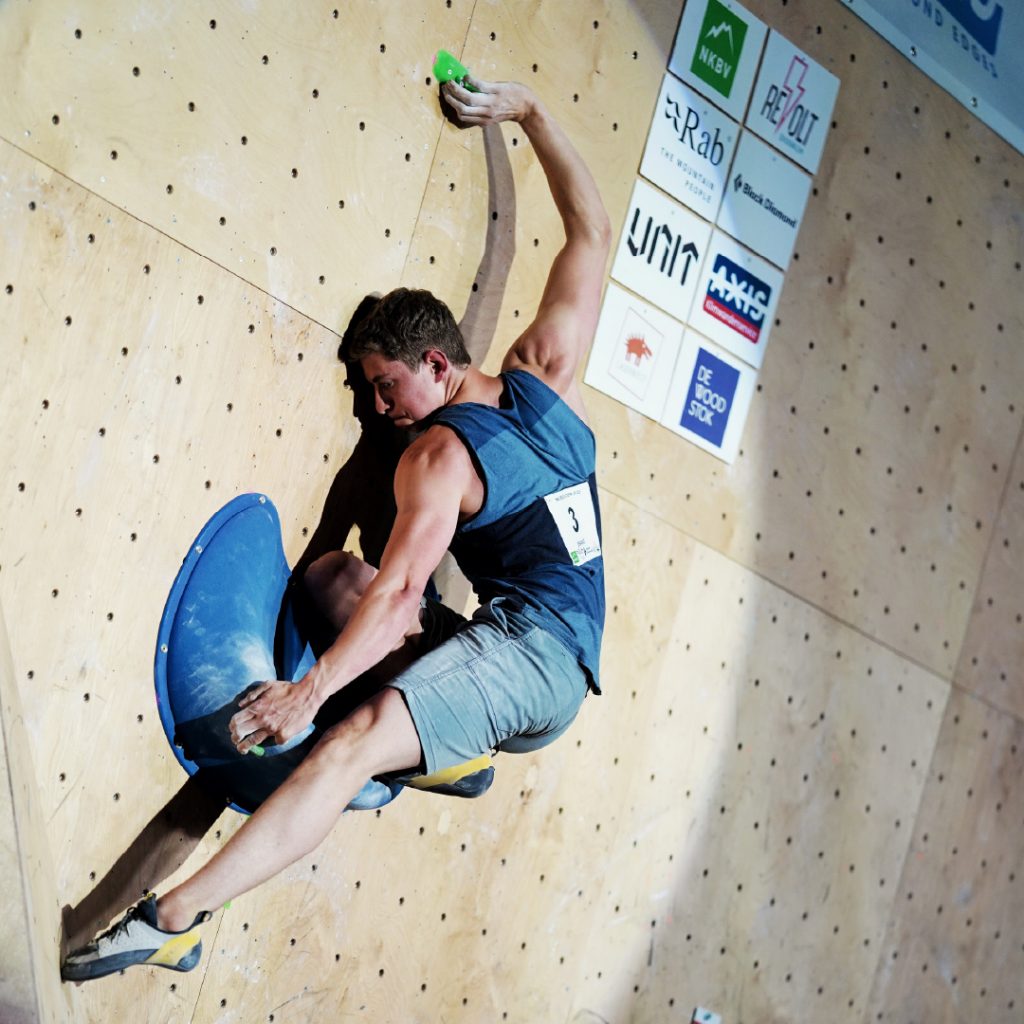 Thanks so much for chatting to us Paul! We have really enjoyed seeing your fantastic progress so far in your career, and really cannot wait to see where you go next!
---
If you enjoyed this interview, don't forget to check out Paul's Instagram page @paul_brand_03 and if you want to learn more about our Performance coaching plans, tap here to read more or drop us an email to find out more today.
More from the Lattice Blog