A Climbers Yoga Mat
Having good flexibility and mobility can help climbers to improve movement efficiency. Allowing us to get our body closer to the wall, enabling us to utilise our lower body effectively and even open up our movement arsenal to have more options available when climbing. This is why you will see many climbers prioritising stretching and using yoga mats to aid their routine.
With improved efficiency, you can reduce your energy expenditure, helping you to fight for that extra move, or enabling an extra redpoint attempt.
If your flexibility is poor, you can end up overstraining to reach those more demanding positions, putting yourself at increased risk of injury.
---
Why Should We Test Flexibility?
Testing allows you to set a baseline for where you are before you start training. That way you can objectively assess if the training you are doing is having the desired effect, as well as helping you create realistic training goals e.g. reaching the next flex unit on your Lattice Flex Mat.
Another added benefit of testing on the Lattice Flex Mat is that 'My Flex' will allow you to compare your flexibility to your peers and identify potential areas that would benefit from more focused training.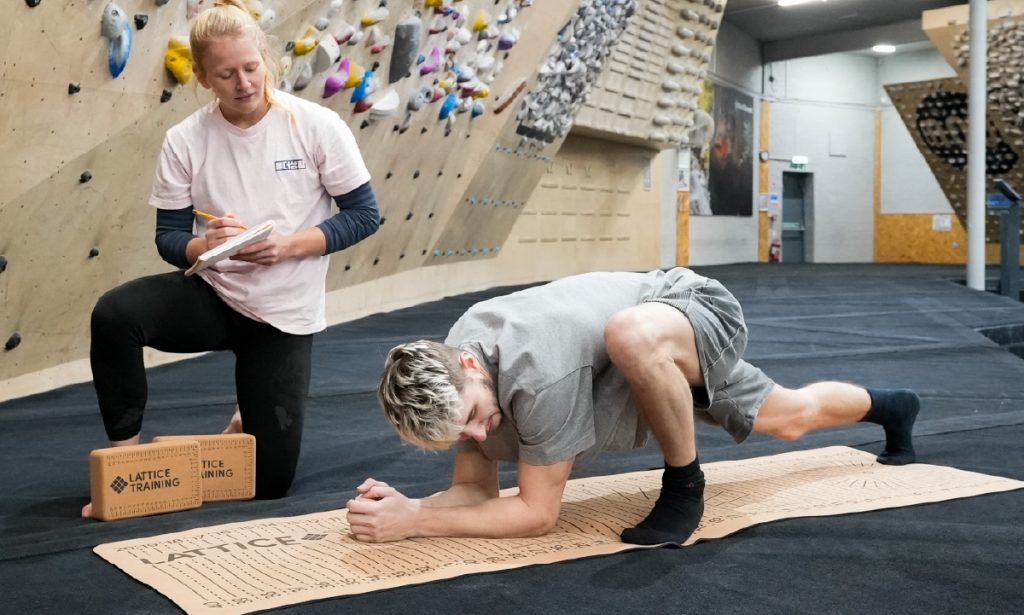 ---
How Often Should I Assess Flexibility?
Evaluating your progress at the end of a focused training phase (usually around 8-12 weeks) will give you a good indication of how effective the training has been and if you still need to work on this area. However, be cautious and try to avoid chasing personal bests (PBs) each time you engage in flexibility training.
---
Why Do You Use 'Flex Units' to Measure Flexibility? 
We get this question a lot, why not use a ruler or the metric or imperial system?
We developed a 'Flex Unit' instead, which is 5cm or almost 2in. Through testing, we found climbers preferred to self-assess using a larger graduation, as this was much simpler and easier to record their score. We chose 5cm/2in so you could quickly convert to conventional units, i.e. x5 or x2.
We felt it was important to ensure the user could utilise all the features of the mat without the assistance of someone else so that you don't need to rely on a training partner for each session to see improvement.
The added benefit of a 'Flex Unit', instead of conventional measurements, is that the measure then becomes more universal, so no matter where you are in the world, you can easily test, input and understand your data, using our free flexibility assessment 'My Flex'.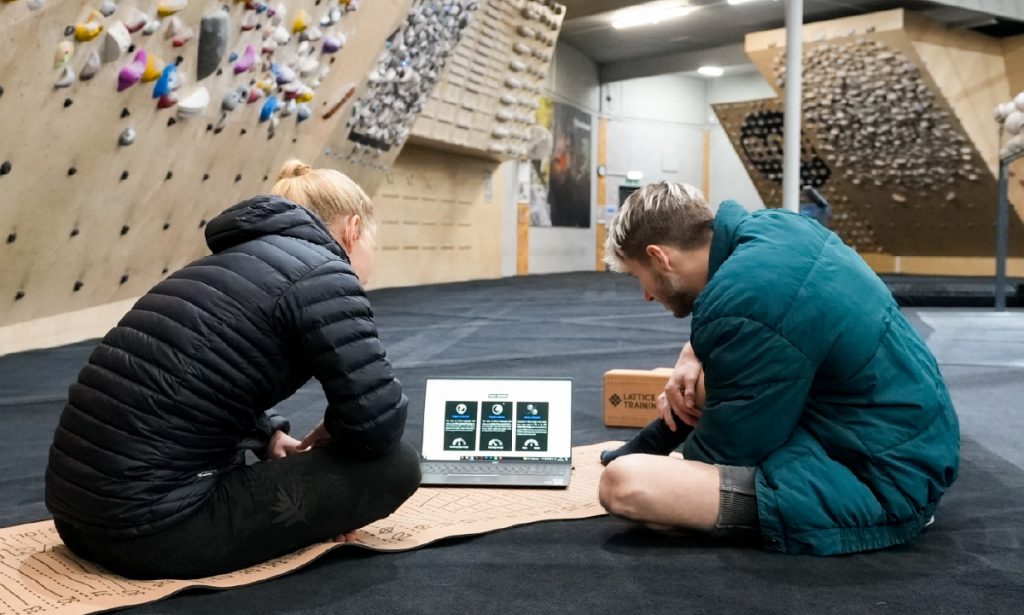 ---
What Was the Research & Development Process?
Our product development, for any of our specialist training equipment heavily leans on our collective coach expertise. After all, we have the biggest team of coaches at our disposal (over 20 passionate climbing coaches), who work with climbers all over the world. The process was no different for our climber's yoga mat, aka the Lattice 'Flex Mat'.
Ideas for new training tools come to reality through a holistic process that consults physiotherapists, elite athletes, external coaches, sports scientists and real-life climbers. We aim to create training tools that are effective, innovative, solve a genuine problem, and above all are valuable and fun to use for all climbers.
---
Why Choose the Lattice Flex Mat?
There are many reasons we believe our Yoga/Flexibility Mat is the best on the market, to name a few;
Super Durable: Our mats will last much longer than their plastic-based counterparts, with laser-engraved markings that will never rub off. A win for your pocket and the planet!
Organic Materials: While our mats should last you a lifetime, they won't be around long after you are gone. Made of natural materials, our mats won't end up in your dinner.
Slippy but Grippy: The natural cork top provides the perfect surface for flexibility training, allowing you to slide into a deep stretch.
Extra Long: We needed to make brand new tooling for our mat as it's 210cm long, longer than any other cork yoga mat we could find. This is to accommodate the extra tall and the extra stretchy climbers.
---
How Do I Train Flexibility?
If you want to know more about how to incorporate flexibility training into your plan and learn about the different types of flexibility training, check out this blog post: The Fundamentals of Flexibility Training for Climbers.
We've also put a handy video together here so you can learn more about the Lattice Flex Mat and how to get the most out of your specialist training tools.
Click here to find out more about our Flex Mat.
No shipping in your area direct from our shop? Check out Epic TV for more shipping options around the world.
More from the Lattice Blog