Pregnancy, Postpartum, Peri & Postmenopause | In Climbing
Here at Lattice, we are passionate about all areas of training for climbing. One area that we know is seriously lacking in advice, support and studies is; pregnancy, postpartum, peri and postmenopause advice for climbers.
---
In 2021, we ramped up the amount of content aimed at helping those looking for more information in these particular areas. For those of you wishing to learn more, we have compiled all of our 2021 podcast and video content into this handy guide. Aiming to give you the knowledge to feel empowered, discover others in this community and also further open the discussion. The menstrual cycle, pregnancy, postpartum and menopause, should never be taboo subjects – as for many of us, these are simply part of lifes, many stages.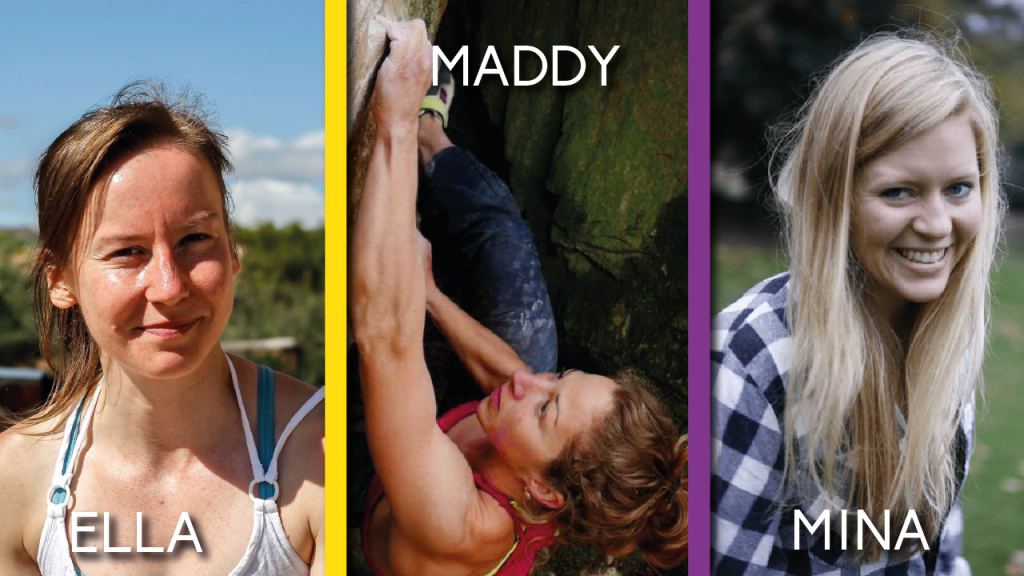 The following content is brought to you by Lattice coaches; Ella Russell, Madeleine Cope and Mina Leslie-Wujastyk – all of whom offer their ongoing support in the Lattice private Facebook Group "Lattice Women's Training". Be sure to join, it is full of supportive athletes offering advice and discussion on all elements of training and climbing.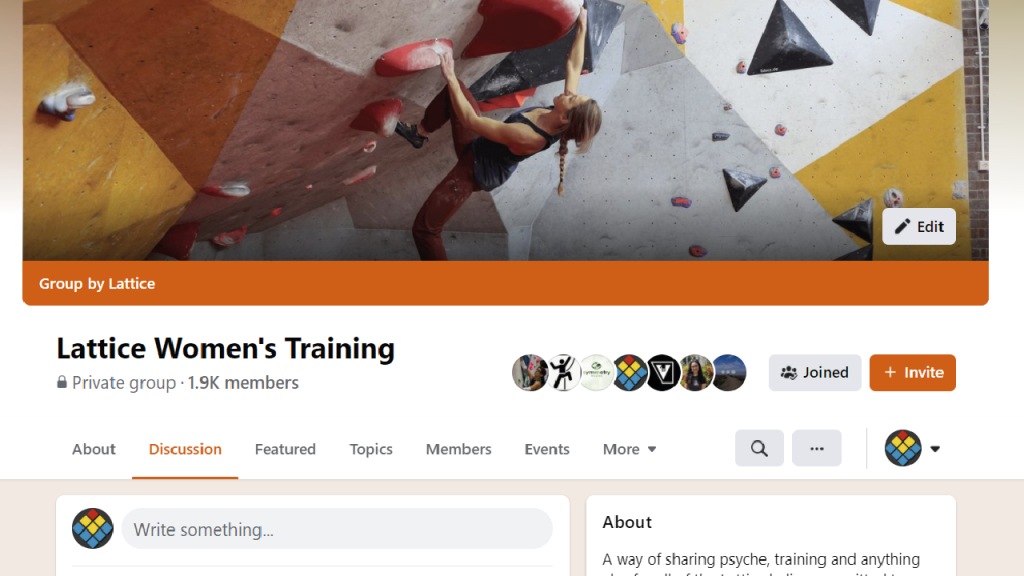 ---
1. Pilates as part of Postpartum Recovery for Climbers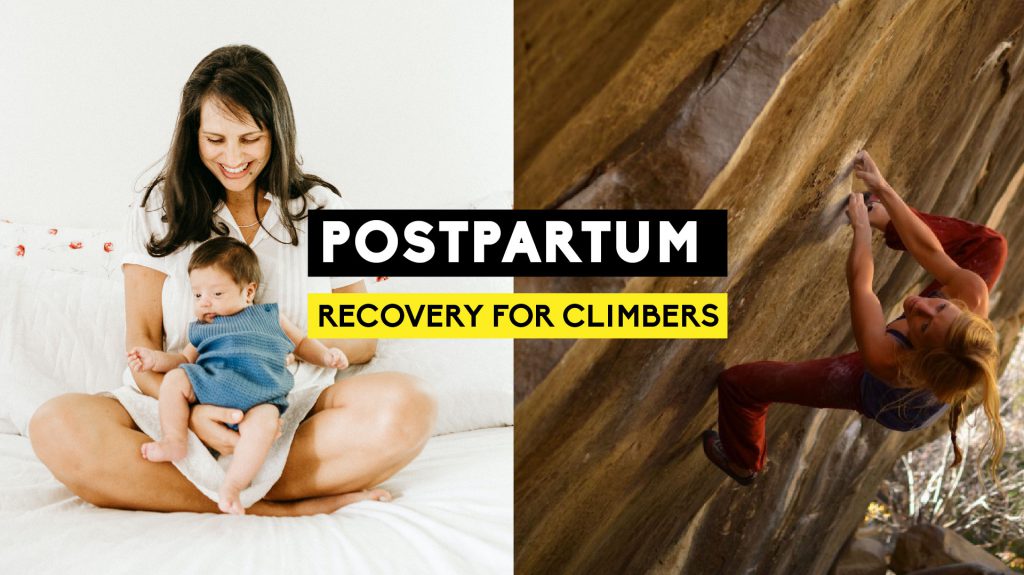 In this episode of Ask Lattice (available on podcast and YouTube) coach Maddy was joined by Sam Webster, a Pilates teacher that specialises in pregnancy and post-natal pilates. They discuss the foundations of Pilates and how it can be used to reconnect to breathing and the core – after having a baby.
Sam talks about the different elements of the core that contribute to movement and how important it is to get the whole core working together in the process of returning to climbing. Sam gives a few simple exercises that can be incorporated early on, that can often be overlooked when getting back into climbing. Having recently had her first child, she also gives some insight into her personal journey and how she has managed time, expectations, and reconnecting with her body.
---
2. Pelvic Floor & Climbing: An Interview with the UMI Health Experts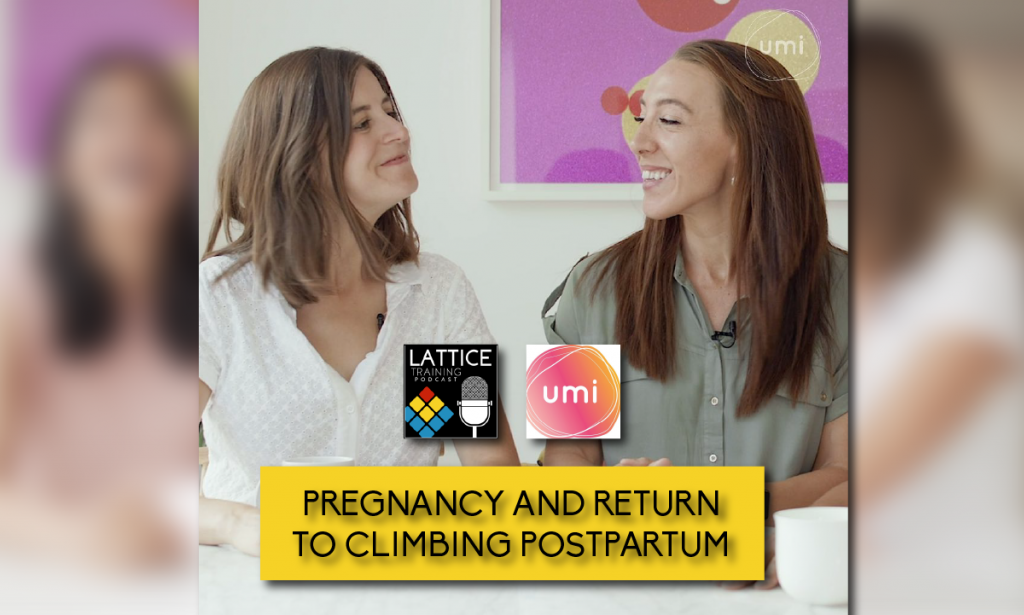 By the summer of 2021 we had seen an increasing number of questions in our community group, about pregnancy and returning to climbing postpartum. Whilst looking into this area, we came across UMI-Health, who are working hard to break down barriers when it comes to pelvic floor health. As well as provide accessible learning resources on the topic. After coach Maddy worked her way through their resources, she decided to sit down and chat to them in detail about pelvic floor health as it relates to returning to exercise postpartum, catch up on the podcast here.
---
3. Perimenopause and Post Menopause: Q&A and Discussion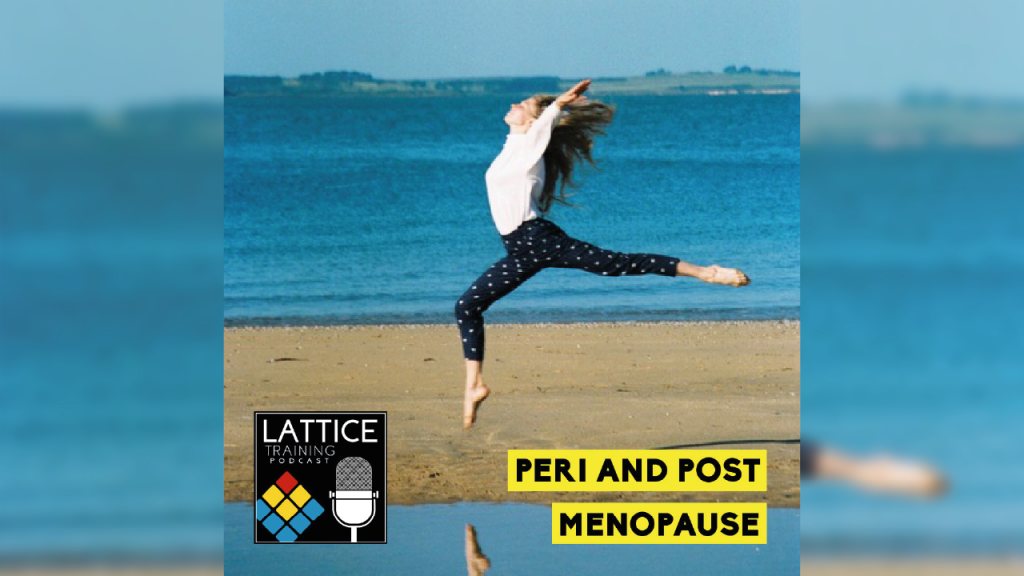 In this podcast episode of Ask Lattice coach Ella was joined by Dr Nicky Keay, a medical doctor specialising in sports endocrinology, to discuss the perimenopause.
They talk through when the peri-menopause might begin, key symptoms to look out for, how hormonal tests can help, and some tips and suggestions for symptom management. Having gone through the menopause, she also gives some insights into her personal journey and how she has managed symptoms, expectations, and her training.
---
4. Pro Climber Interview: Caro Ciavaldini on Pregnancy and Life As a Climbing Mum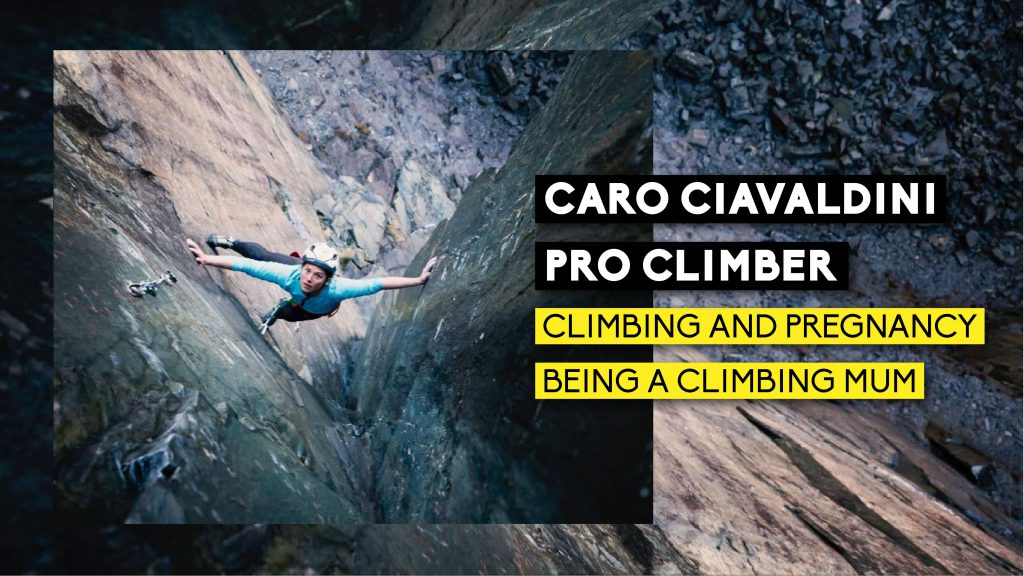 In the climbing world, we don't often get to watch pro athletes transition from pre-children to post-children with such a willingness to share with honesty and candour. Caro Ciavaldini is a North Face Pro Athlete who has operated at the cutting edge of sport, trad, and competition climbing for a large part of her life. From competition success (twice 3rd in Lead World Cup) to trad climbing (multiple E9s) at the cutting edge, her journey has also crossed some major life boundaries AKA becoming a mother!
In this rarely addressed topic, coach Mina talks to Caro about her experiences with pregnancy, post-partum training, climbing with young children, and how she feels about risk. Available on the Lattice Training podcast and YouTube.
---
5. Hormonal Contraception for Female Athletes: Q&A Discussion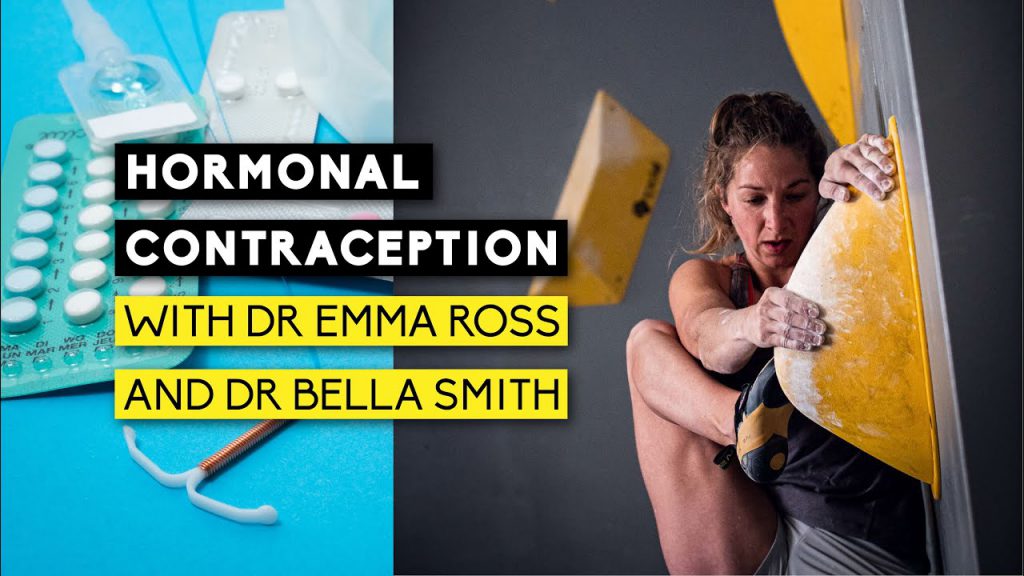 In this episode, Lattice coach Ella Russell spoke to Dr Emma Ross and Dr Bella Smith from 'The Well HQ' (Instagram – @thewell_hq), discussing hormonal contraception for female athletes/those that menstruate. Available to watch on our YouTube channel or listen on the Lattice Training podcast.
---
6. Postpartum Climbing | Ask Lattice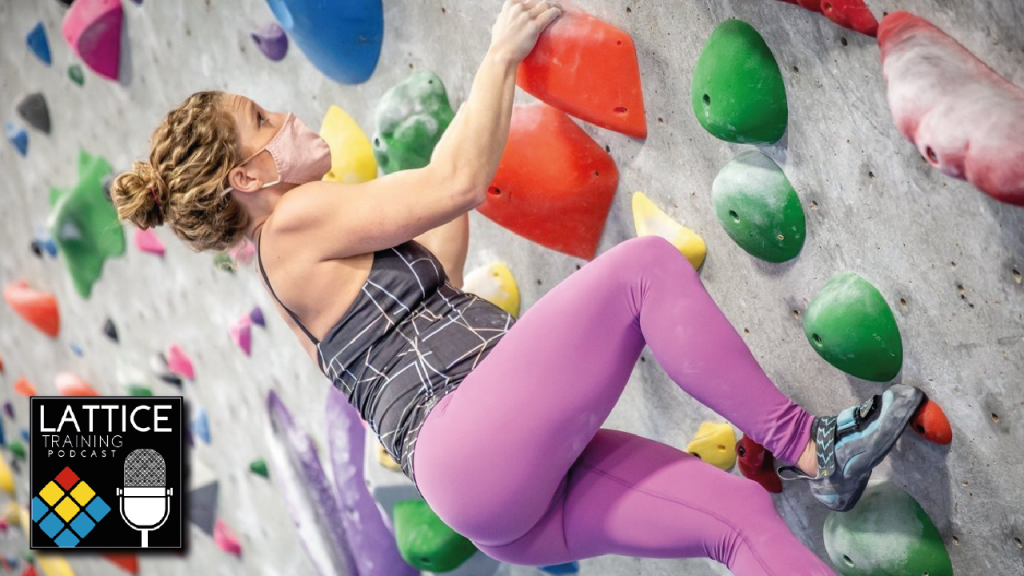 In this podcast episode, Maddy Cope (Lattice coach and climber) and Joy Black (coach/mentor for pregnant and postpartum women), talk about climbing and training during pregnancy and postpartum. Covering the changes that occur during pregnancy and how these impact climbing.
Having come from a strength and conditioning background, Joy talks about weight training; choosing appropriate movements, and how to progress these. Not everyone is comfortable with weights, so some of the exercises discussed in this podcast may benefit from in-person sessions if you are new to them.
Joy provides great content around pregnancy and postpartum climbing on her Instagram (@calliejoyblack) so if you are pregnant, have been pregnant, or are planning to become pregnant in the future check it out!
---
7. Climbing on your Period | Ask Lattice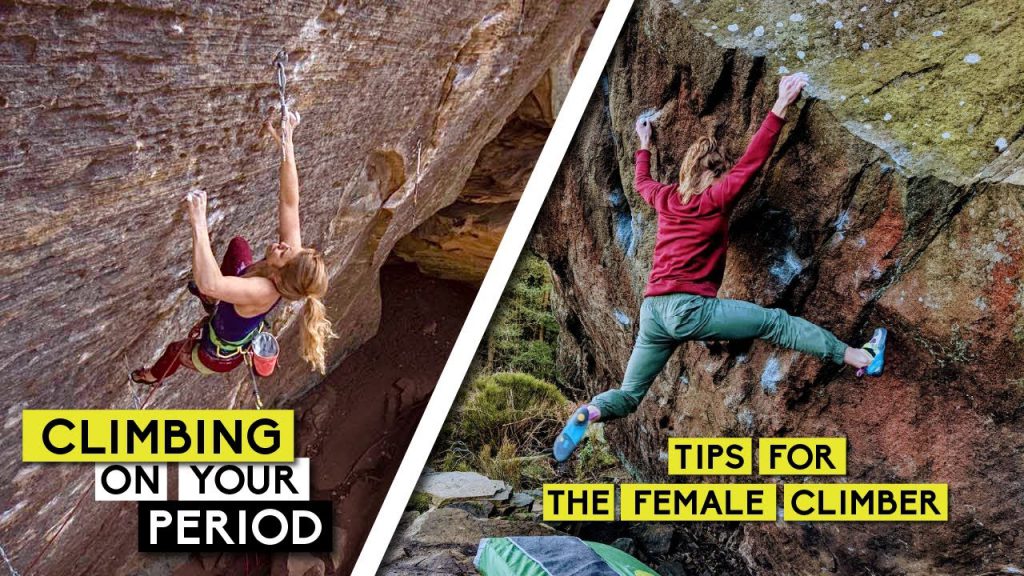 In this Ask Lattice video, Ella Russell and Mina Leslie-Wujastyk, talk about period products, with a particular focus on how you might manage being on your period when heading to the crag for a day. This is a subject that might make people feel awkward or uncomfortable, but if we don't discuss these things, we'll never break down the stigma.
It is something that any climber who menstruates will likely have had to deal with at some point or another! They talk through, considerations to make when at the crag, how to potentially plan for being caught short and some of their personal experiences in the matter.
They also share a handy demo for how to 'go' whilst still wearing your harness – catch the full video here!
---
Our content on these subjects doesn't end here. If you want to find more video content we have loads more on our YouTube channel, like our Climbing, Training & Menstrual Cycles video and Tracking Your Menstrual Cycle – from 2020.
On top of this, we publish a new blog and Instagram post every week on a Wednesday, covering all of these topics and so much more. So be sure to follow us on Instagram and check our blog each week to stay in the loop on menstrual cycle, pregnancy, postpartum, peri & postmenopause advice for climbers.
Not found what you were looking for? Drop a comment below, message us directly or start a discussion in the private FB group and we will try to answer your questions.
More from the Lattice Blog