Coping with Climbing Injuries
Injuries suck. They really do.
So how can we make the most of this situation?
How can we continue to learn and grow when faced with an injury set-back?
What lessons can we learn to help us become stronger climbers, physically and psychologically?
ACCEPTANCE.
Although this can feel like an incredibly frustrating experience, tied up with disappointment, accepting that you are injured is the first step to recovery. This isn't a sign of weakness, but a sign of strength.
INVESTMENT.
Use this as an opportunity to invest time in developing some of your other training deficiencies. For example, having an injured finger pulley will not restrict your ability to improve your lower body mobility. Consulting with a physio can be invaluable, as there may be a great number of ways that you can train and strengthen supporting muscle groups that will in no way impede recovery. You may come back from your injury feeling stronger than ever!
SOCIAL SUPPORT.
Although your injury may mean that you're unable to climb, it's important for rehabilitation that you continue to immerse yourself within the climbing community, whether it be for a cup of tea, a chat on the phone or to give your pal a belay. Maybe this is the perfect opportunity to reach out to that friend that you haven't spoken to in weeks!
GRATITUDE.
It may feel impossible at first, but try to take a moment each day to think of one thing that you are grateful for. Perhaps the injury means that you've been able to spend more time with your family or maybe you are just thankful that you have some free time to go to the cinema or read a book. Is there a friend, or loved one, that you want to reach out to and thank for supporting you during this challenging time?
REFLECTION.
Use this time to reflect on what may have caused the injury. (Remember, injury is often related to stress.) Did you rush/omit your warm up? Had you under-slept? Did you under-fuel? Did you work particularly long hours in the week previous? What can you learn from this experience that could prevent it from happening again in the future?
KINDNESS.
It's very easy at times like this to be angry, but it's important to try to appraise your situation positively. In the long-term, how will this injury help you to become a better athlete and a better climber? Be kind to yourself. Respect the recovery process.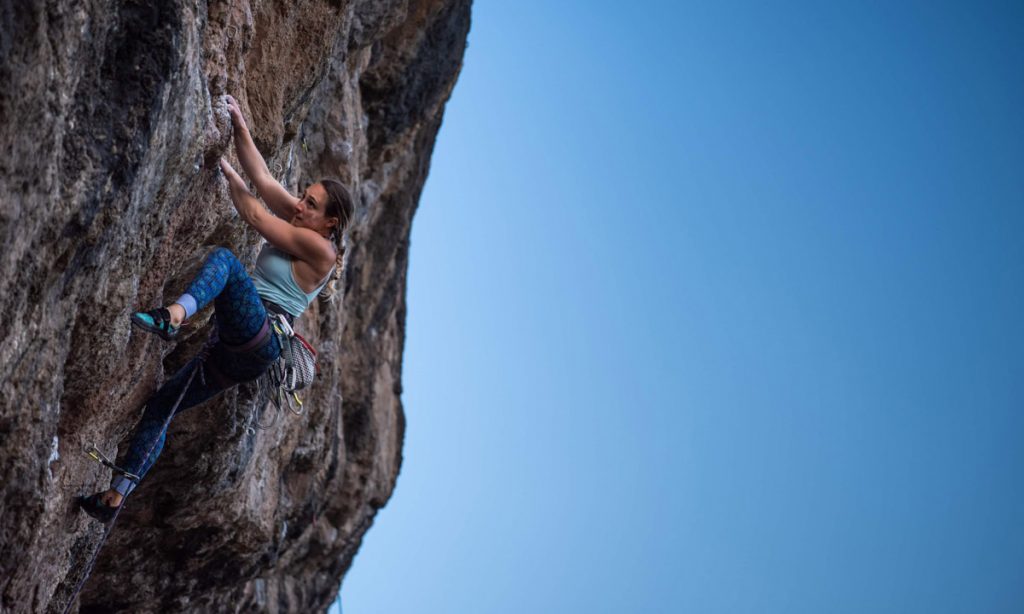 More from the Lattice Blog