Interview: Dr. Dave Giles, Lattice Researcher
Behind all of the coaching, training and data analysis we do at Lattice is a passion for driving and learning from the latest sports science. Without the capacity to both develop the climbing-specific research, or the ability to process and learn from other cutting edge institutions and individuals, it's hard for the best coaches to stay ahead of the curve. So much is happening at the moment, and we're totally driven to make sure we're right at the forefront!
For that reason, we're incredibly excited to have leading climbing researcher, Dr. Dave Giles, join Lattice in the role of research and development. Dave is a multi-published, researcher who's specialisations include exercise physiology and psycho-physiology – more specifically; the investigation of the physiological, psychological and biochemical responses to performance rock climbing. He also works as a research fellow in health at the University of Derby (and also happens to be part of our Derby University research partnership!). As well as his varied research and PhD, he's also an extremely handy climber having ticked V11 – an all-round achiever!
Firstly Dave, welcome to the team and it's really such an exciting time for us to have another addition to the development side of Lattice. With so many responsibilities between Lattice, uni and climbing, do you climb locally a lot?
Yeah. As much as I enjoy getting away, evenings spent climbing in the peak are unbeatable – so much rock on the doorstep. I also really enjoy climbing on the variety of rock types with both gritstone and limestone being very easy access.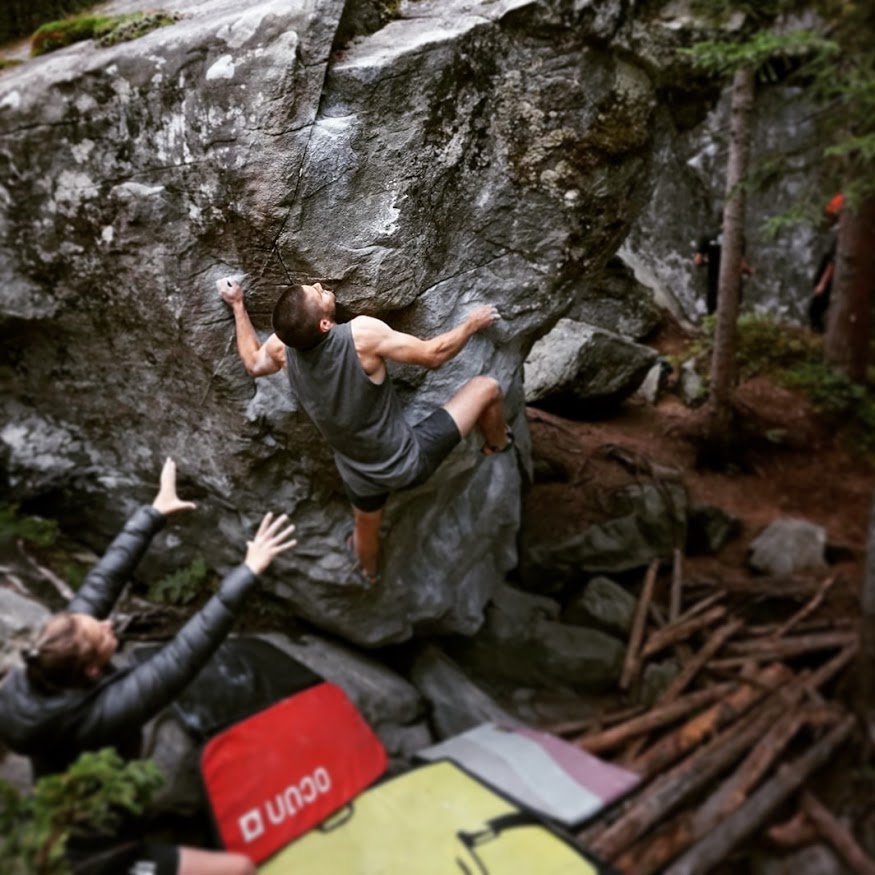 Are you a "slow burn" climber or did you smash through the grades like many of the youngsters we're training?!
Well, I've been climbing since I was approximately 10 years old, but didn't really climb much outside other than than occasional visits to Swanage / Portland. My first V6 was 8 years ago in Font, and I didn't progress much further until I moved to the Peak and stopped mountain biking!
In the last 2 years, I haven't progressed in terms of grade, but dramatically in terms of the volume and speed of climbing the higher grades. I also did my first V11 on grit this year – Full Power at Gardoms.
[Ed. – V11 on grit is a way harder than on limestone in my opinion!]
What originally took you towards the direction of research and academia?
I think a series of seemingly random – but looking back, fortuitous – decisions have slowly lead me down this path. I've worked hard at things that interest me, without any real intention of it being a career.
One of my first research pieces was inspired by my independent project supervisor, John Kelly, after doing my project on hypoxia and the autonomic nervous system – I then carried on after and wrote up and published here. After that, I still didn't have any idea that research was a career pathway I could take. Out of the blue one day, I got an email from Prof. Nick Draper about doing a PhD with him. I spent the next year applying for scholarships, which I eventually got… and that was that!
What professional role have you been in over the last 5 years or so?
Associate lecturer / PhD student from 2014 to 2017. I completed my PhD in 2017. I have been working for the University of Derby from 2016 until now as a Research Fellow in Health and Social Care – specialising in psychophysiology and health (carrying on the theme from undergrad, PhD etc.). All of the climbing research that I have published has been done in my own time.
Hang on a second…. you've been doing all of this in your own spare time?!
Yes, my research for my PhD was all funded but everything I've done with C-HIPPER/IRCRA and WTS has been in my own time. I really enjoy and value the progress that we're making in these areas, so I think it's well worth it!
What have been the key areas of climbing research you've worked in?
If anyone's interested, my published work can be found here.
I have a PhD in the psychophysiology of climbing – quantifying the link between physiological and psychological response that occur when contemplating and then climbing routes. I'm also heavily involved with exploring the performance of the forearms (finger flexors) of climbers – strength, endurance and mechanisms / recovery / testing protocols.
Where do you think it's going in the next 1-3 years, and what are the biggest questions we're currently trying to answer?
We are getting quite good at assessing individual facets of climbers' performance and how they explain variation in performance.
1. We need to standardise the methods used in research, so we can start to compare this body of evidence.
2. We are at a point now where we know that factors like finger strength, time to exhaustion etc. are related to performance, however there is very little good interventional research – we have a number of projects underway with our partners to begin to address this but much more is needed.
3. We need to know about how these physiological / psychological factors vary across training cycles and performance peaks – and for female athletes across the menstrual cycle.
Why did you want to work with Lattice, our data and/or our community of clients?
I was blown away by Tom, Ollie and the team's attitude towards continuously developing; willingness to challenge and be challenged on everything they do. They're also trying to give back to the community which they would not exist without.
You've got $1,000,000 to spend in one year on research on one subject. What would you do?!
Set up a world leading research, development and education programme – acting as a hub for climbing research, athlete monitoring and coach development. I'd bring together the keenest minds in sport science and climbing and provide them with the resources they need to pursue key questions. We'd then share this knowledge with the community and put understanding into practice in Lattice assessments.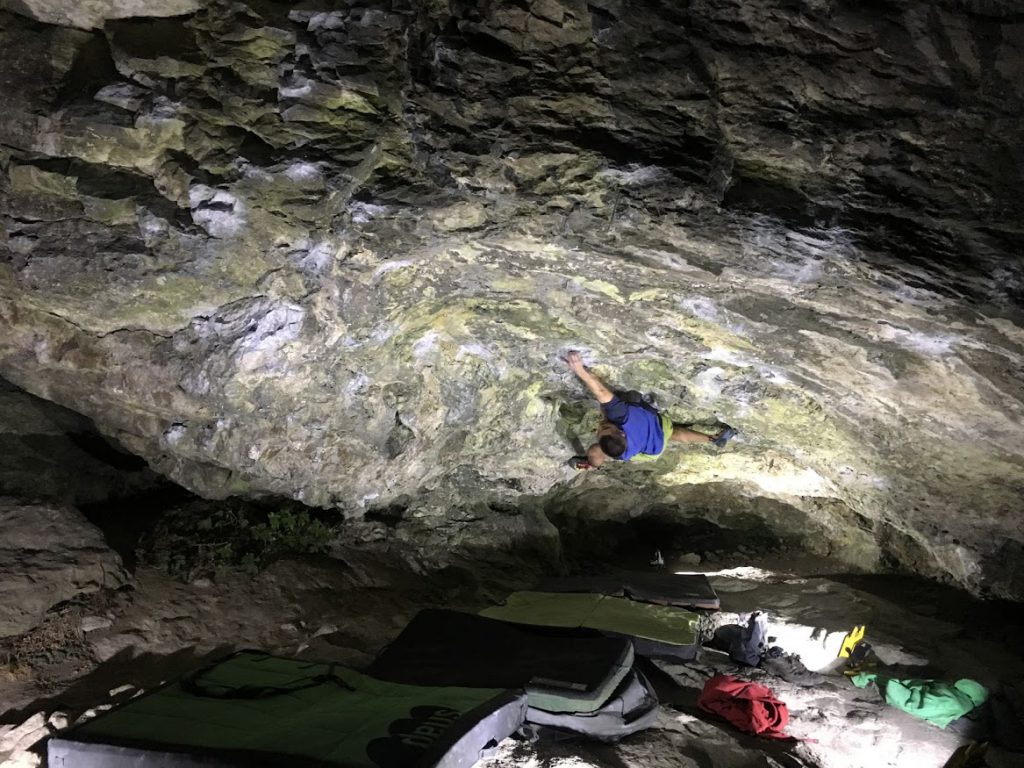 More from the Lattice Blog