Interview: Jen Wood, Lattice Coach
As we grow each year, we're dead set on always working with the most experienced and capable in the industry, so we're really excited to announce our latest addition to Lattice! Jen Wood (coach and GB Climbing Team member) is a well known personality on the UK climbing scene, with many competition podium results to her name in both the Junior and Senior seasons over the years. She has a specialist background in competition bouldering and in person coaching, as well as a deep understanding of the "training process" as an athlete herself. For us, we know that Jen has an amazing set of complimentary skills to add to the coaching and training plan team; with a solid background in training for competitions, a degree in Biochemistry and Microbiology, and a curiosity for research and academia. Read on to find out more from Jen…
---
Ok firstly, tell us a little bit about yourself! What kind of climbing do you specialise in (if you do specialise) and what are your goals at the moment?
I'm Jen and I'm from Manchester. I recently finished studying for a degree in Biochemistry and Microbiology at the University of Sheffield. I am mostly a competitive boulderer, and I competed in the full Boulder World cup circuit this year, achieving a few top 30 results. My main goal at the moment is to make an international semi-final. I have one last opportunity this year at the European Championships in September. I do like to lead climb though, especially in Kalymnos – it always makes for a nice break from the comp season. I have dabbled in speed climbing too and at the moment I am British Speed Champion, though I definitely think I got lucky!
Where are you based at the moment while travelling to comps?
I am currently based in Manchester and mostly train in the Hub at Rock Over. I'm back living with my parents since finishing studying, mainly because I'm away half the year at the World Cups – it just makes it super easy.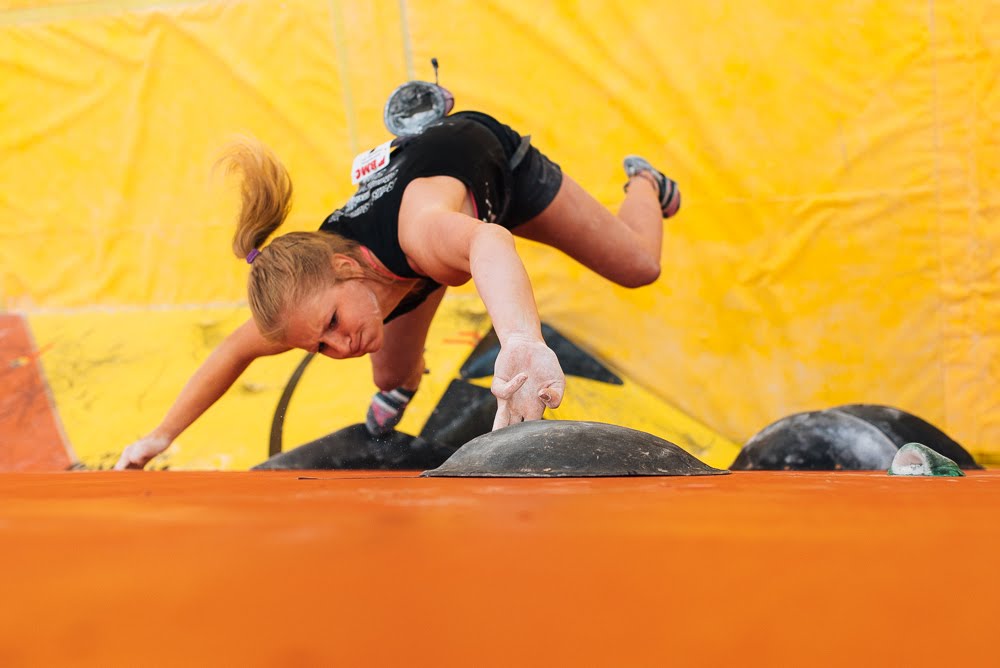 How long have you been climbing and what was your progression like?
I have been climbing around 13 years. I started as a keen but rubbish kid at a party, but having always been mad psyched on sport, I was quickly heading to the gym more regularly and started doing comps. After a couple of years climbing, I entered quite a few nationals and came last at most of them. But I stuck with it, and in 2012 I made the British Junior team. As I've gotten older, I have leaned towards bouldering a bit more; I just find it more sociable and easier to train, with many more boulder-only walls than lead walls in the UK.
---
"I would massively prefer to be in the gym cranking out pull ups than going round and round a circuit board. "
---
What would you say has helped you progress the most over the last 5 years?
Getting a coach (Dave Mason) almost exactly 5 years ago has made a huge difference. I am good at training; I really like leaving the wall feeling utterly broken, but having someone to tell me what and how much to do has added direction to my training. It also helps me rest more appropriately (though still not my strong point), so I don't burn out or break.
Moving to Sheffield for University (again about 5 years ago) also had a big impact on my climbing training. There weren't many people into training in Manchester back then and I would often climb on my own. When I went to Uni and started climbing at the Works, it was crazy to see how busy the wall was all the time and the training area was always packed. I climbed with a ton of different people, often quite a lot better than me. This really helped me add some different ways of moving to my climbing, and I learned to try really hard in an attempt to keep up.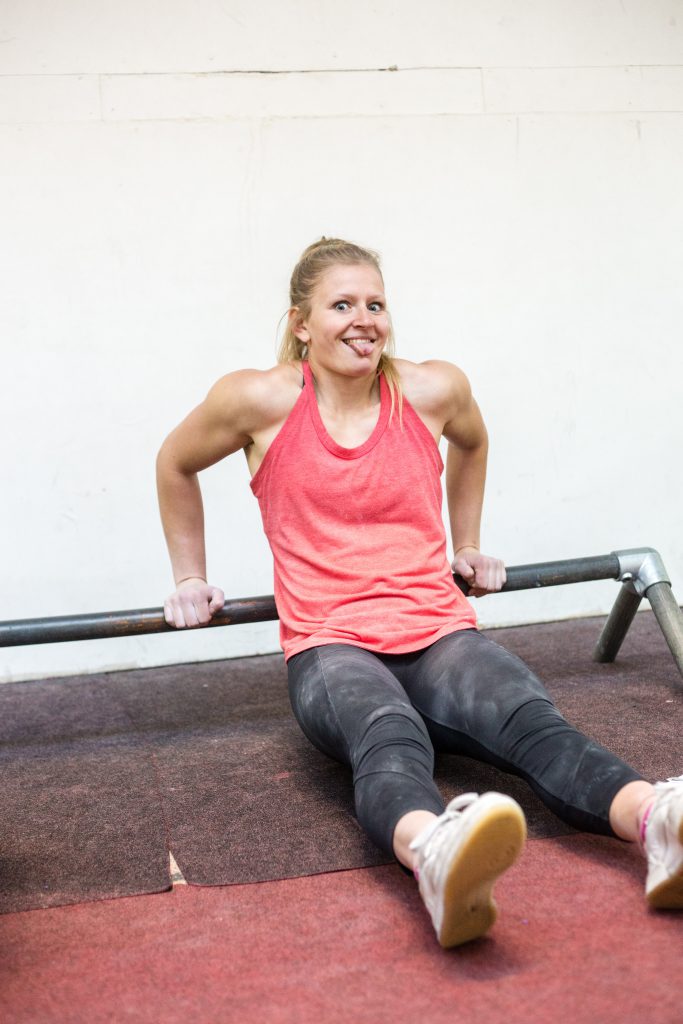 So what was it that originally got you into the approach of training hard AND climbing hard? Many people find it difficult to be motivated to do both!
Having always done a lot of sport, I didn't find it difficult to get into the training side of things. I always wanted every session to feel like a work out. I am also pretty goal driven; I enjoy working hard if there's an outcome. I would find it much more difficult to go to the wall and try super hard without there being a comp coming up or a trip booked. So, almost as soon as I started climbing, I was entering competitions. I have only fairly recently got more into outdoor climbing. I find that it's really good for my head after a big comp season, and so keeps my motivation up all year round with different goals.
---
"It's especially nice if the person you're coaching really surprises themselves."
---
What makes training others appealing to you?
It's just really cool to see people's progression, knowing you've had a part to play. It's always especially nice if the person you're coaching really surprises themselves. I also find it massively helps my own climbing, watching lots of people climb and how they move, and then having to understand the movement enough to explain it to someone else.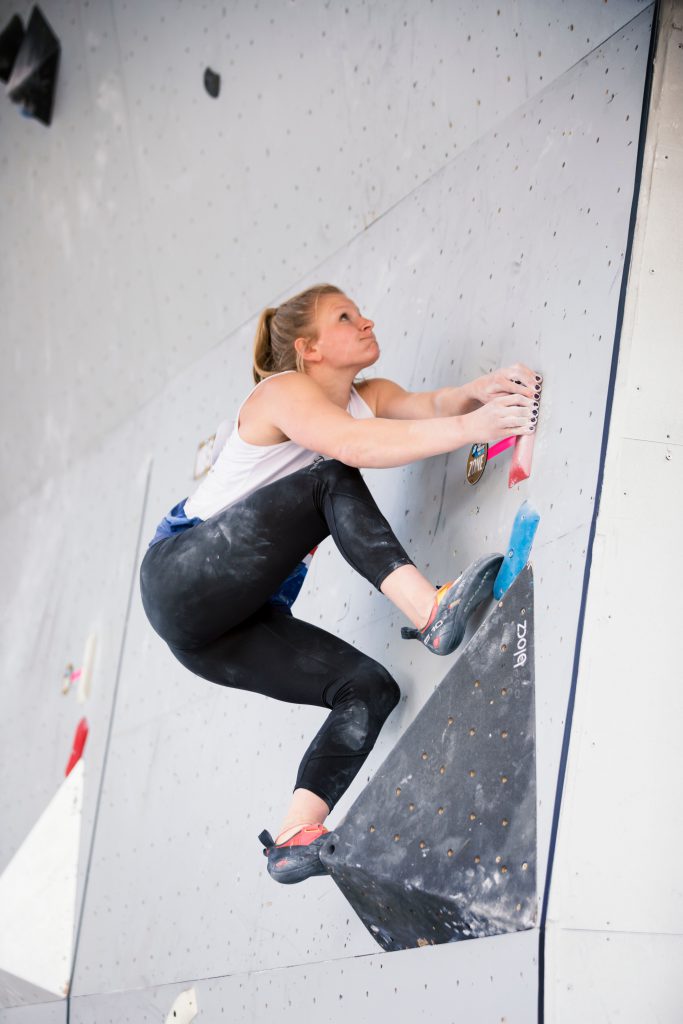 Why did you want to work with Lattice and/or our community of clients?
I mainly wanted to work with Lattice because of all the research that goes into creating training plans. Having studied Biochemistry and Microbiology at University, I really miss reading and learning new things everyday. I've done a lot of coaching in the meantime, but have always used my own experiences. I am really looking forward to learning lots of new ideas about training from the other coaches, the vast amount of data, and other people's research.
What type of climber do you find the most fascinating/challenging and why?
I always really enjoy coaching people that are similar to how I was a few years ago – full of psyche but without any real consistency in their training. They're usually the ones you have to tell to do less training, because they are so keen. This type of climber often sees big improvements from some direction.
I also really like coaching people who perhaps don't have big goals, but simply like a challenge. These people often get totally different benefits from training; such as confidence and self-belief. Though it is often more of a challenge writing a plan for someone without an obvious peaking period or set goals, I find it interesting and stimulating in a different way.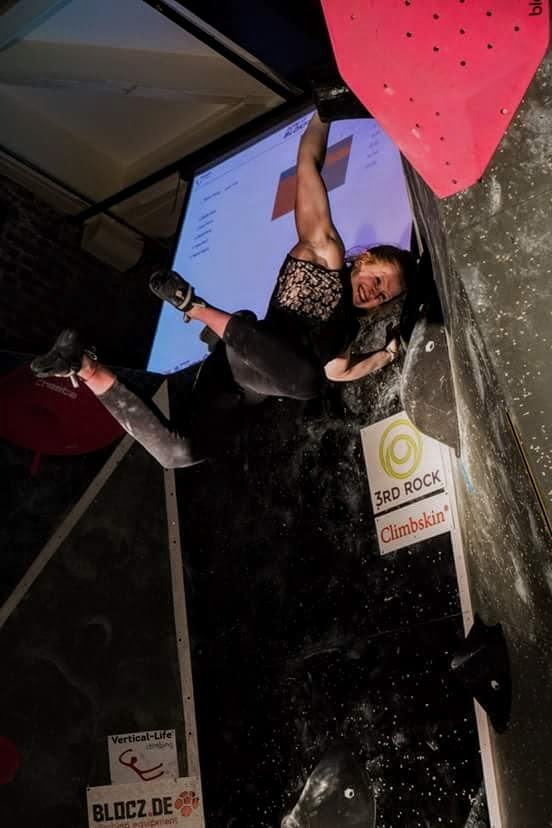 Keep up to date with Jen's climbing and coaching on her Instagram.
More from the Lattice Blog