Becoming a Mum & Climbing 8a | Latticer Stories
This week's Latticer Story is from the amazing Saloni Shah, a Premium Plan client who trained with Ollie Torr for 6 months.
---
After having her first child, Saloni came back to climbing with the goal of training hard and successfully completed her first 8a route while on a recent trip to Kalymnos with her husband. Saloni inspires us with her attitude to training, climbing and reaching her goals, and she doesn't want to stop there! She has a never-ending list of climbs in the 8a-8b region which she hopes to achieve, even with another possible baby.
Read on to find out more from Saloni…
Header image by Eric Godfrey
If you think you have your own story to tell, email [email protected].
---
Can you tell us a little about your recent climbing successes; what/where were they, and how did you feel for achieving them?
This October, we went to Kalymnos where I sent my first 8a, Fun de Chichunne. Being on this route was pure unadulterated joy! I probably had a huge grin on my face the entire time. We had climbed in Kalymnos in 2013, just when I was just beginning to climb 7a+. I remember looking at Fun de Chichunne back then and thinking, what an incredible line! It was very fun to come back and get on it this time around. Sending this on my 4th go (as well as onsighting 7c and sending 7c+ on this trip) is definitely attributable to the Lattice Training I did for the past 6 months. Thank you, Lattice!
How long have you had these goals, and when did they first seem attainable?
I began climbing 7c+ last year, after changing jobs and after having our daughter. I was extra stoked to achieve this post-pregnancy. After climbing my first 7c+, I began thinking about many special routes that now seemed attainable, both locally and internationally.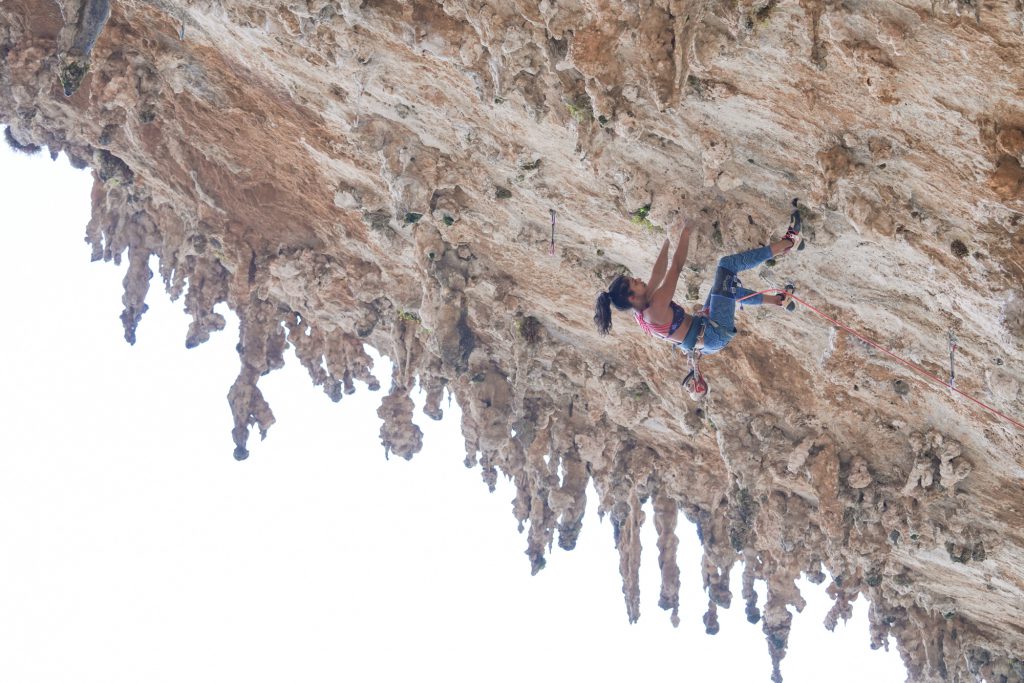 Could you tell us a little about what you do for work, and how you fit your training around day-to-day life?
I am a palliative care physician (originally trained in emergency medicine) in Salt Lake City, UT. Since we have a now 2 year old and my husband, Shaneen, still works in emergency medicine, we have to hyperschedule our training sessions and climbing days, but the effort is 100% worth it. Training fits in either before our daughter wakes up or after she goes to sleep, before or after work, and also when one of us is able to give the other time away from "responsibilities", so to speak. Shaneen is very motivating and encouraging, and always inspires me to go the extra mile. Thanks, boo!
How do you feel from your training with Lattice?
It has been wonderful! I couldn't recommend it enough. I'm stronger and fitter and more motivated than I've ever been, with highly efficient workouts, which are so important with our schedules and our daughter. The training makes much more sense than what I used to do, which is go into the gym for 3 hours and climb routes and socialize. That, of course, is super fun, but not good time management! I really enjoyed that Lattice took my weaknesses and my goals (including peaking this year for the October trip to Kalymnos) and created a training program that maximised time and results. I love climbing so much, and Lattice has truly helped me progress.
What are your future goals and how do you hope to achieve them?
It seems as though there are infinite amazing routes all around me here in Utah, which is awesome! I have a never-ending list of climbs I'd like to try in the 8a-8b range, especially in Maple Canyon and American Fork. My favorite type of climbing is tufa, so when we're able to I'd love to return to Rodellar, Kalymnos, etc. A very long term goal, especially if we have another child, would be 8b+. Regardless, I know I'll have fun the whole journey!
What are the best pieces of advice you would give to others with regards to training towards their goals?
Work hard, but most importantly, don't take yourself too seriously and remember to have a good time! We're so lucky to possess good health and experience exquisite locales all around the world through climbing. Also, be patient. Your gains will come over time, and the built in recovery days and weeks are just as important as the harder sessions.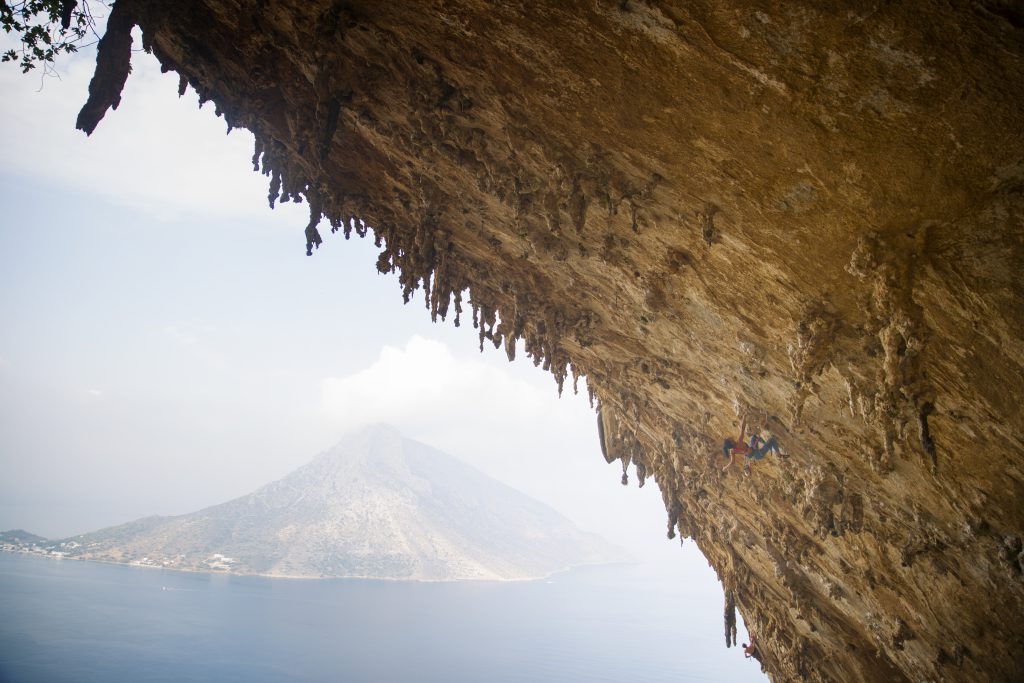 We asked Saloni's coach, Ollie Torr, what he thought of Saloni as a climber;
"Saloni was a brilliant climber for me to work with as she has that special thing which I personally still strive for. Saloni showed her ability to make the most of her training despite having a hectic lifestyle, with a young child and a busy job. Training hard and pushing yourself to make gains is not an easy process for anyone; it's really mentally taxing. For those of us with jobs and family commitments, the mental fatigue you accumulate is not something to be under-estimated. Throughout our time working together, Saloni seemed to just get it done without making excuses or drama. If sessions were missed or the schedule changed, then she let me know and then continued on the path with patience. If Saloni emailed me describing an obstacle she had overcome the paragraph would finish "But! I will continue on!". I think many of us could be better at developing a hardier attitude like this."
Keep checking our blog for new Latticer Stories!
Start your own Premium Training Plan with us by emailing contact@latticetraining.com.
More from the Lattice Blog