The Lattice Mini-Bar and Its developer.
Today we are interviewing the brains behind all of Lattices latest new product releases.. meet Harley Widdowson – a total gear enthusiast, innovator and our super psyched Product Manager!
Lattice: Thanks for joining us in the hot seat today Harley, could you start by telling us a bit about your role at Lattice?
Harley: "Well in short, I'm a gear geek who gets to make my own gear! Not only that, but I get to test my creations on athletes, coaches and climbers alike to produce products that I'm proud to share with this incredible community."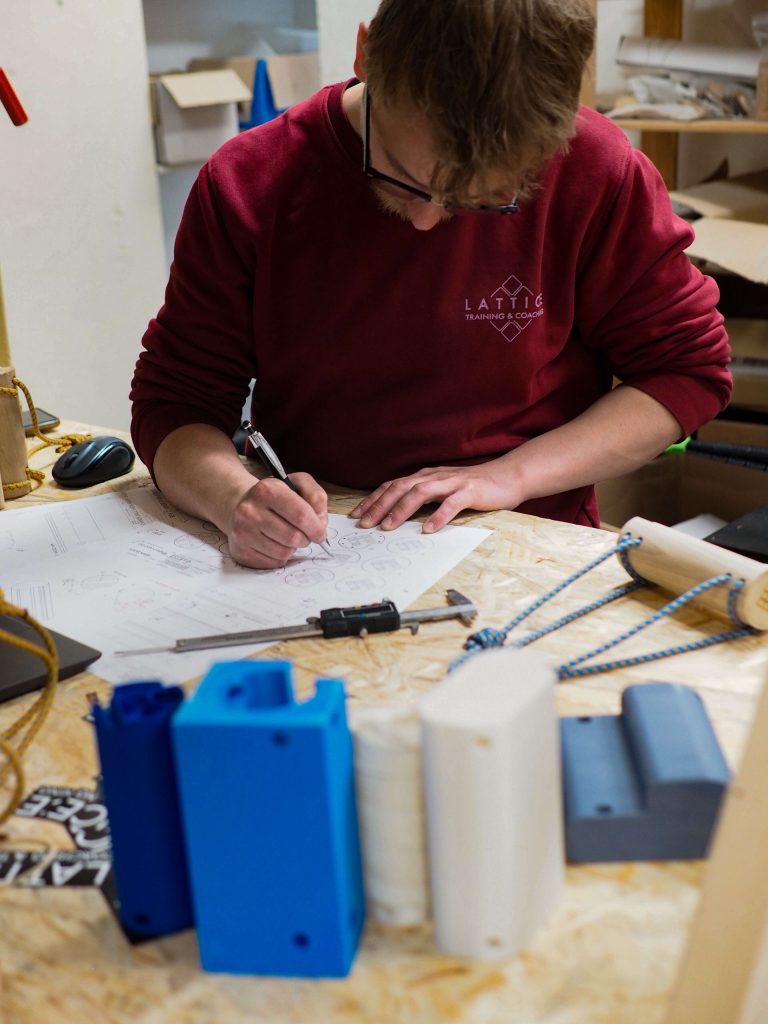 Lattice: We know you have been super busy lately, bringing out the new lifting pin and the Lattice micro edges, could you tell us about your latest product launch?
Harley: "For the last 6 months, we've been developing the Mini Bar, a portable fingerboard. By using the core Lattice principles, we've distilled exactly what makes a fingerboard useful and packed it into a compact and durable form that can be taken anywhere."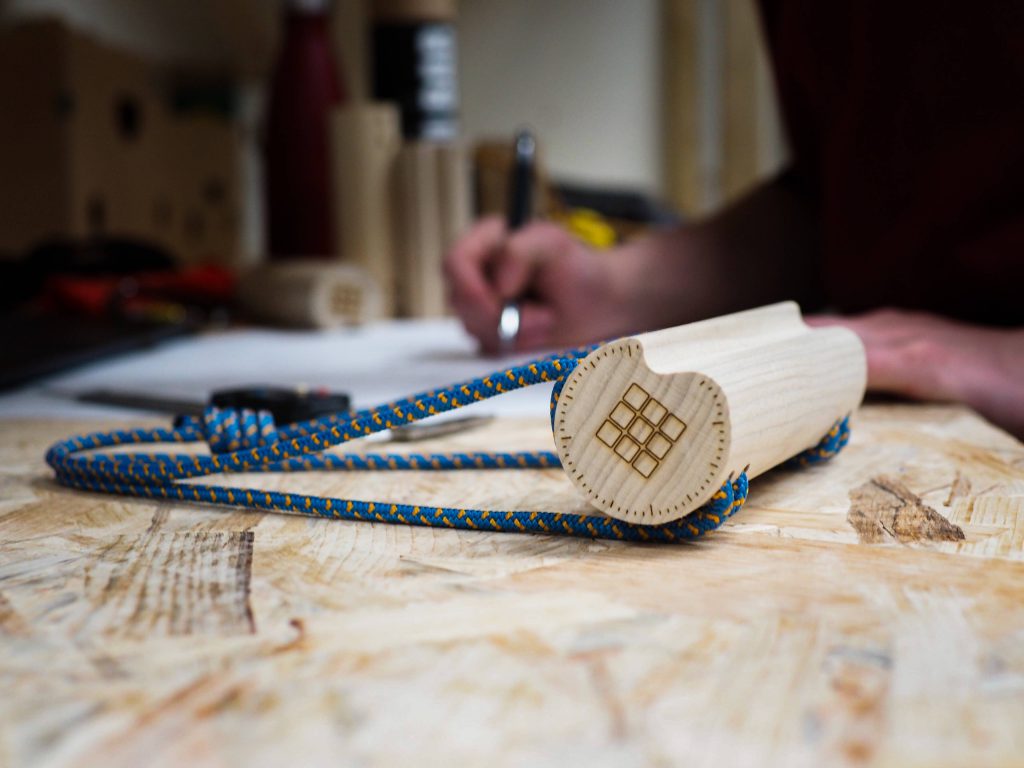 Lattice: Where do you see this being used? At home, the crag, on the move?
Harley: "Everywhere! I've not put my prototype down since I finished sanding it. It's primarily been designed for the crag as a warm-up tool, but now I've standardised my warm-up routine I take wherever I climb.
It's also replaced my fingerboard in my new apartment. I don't have the option to mount a board to the wall, so I've reverted to using the lifting pin and mini bar for all my regular finger strength sessions – which works really well!"
Lattice: Sounds great Harley! So what edges are included on the mini-bar?
Harley: "We've put a lot of consideration into which edges to include. We believe you need 3 edge sizes from a hangboard:
An ergonomic jug that's great for power pulls, shoulder shrugs and surface drags.
Our signature 20mm testing and training edge, our customers rave about this edge for its skin saving magic. We love it because there's no cheating!
And a half pad 10mm for getting used to pulling hard on not a lot.
But don't forget about the pinch, we've included this as specificity is key for warming up.
They're all angle adjustable for that extra level of refinement."
Previous
Next
Lattice: We know there are a lot of similar tools on the market, what sets this apart from the rest?
Harley: "Comfort, Versatility and Portability. The whole thing weighs less than 150g! We've worked hard not to compromise the design and provide a tool that ticks all the boxes. We really wanted to continue to use our industry-standard tulipwood with its straight grain, fine texture and soft feel."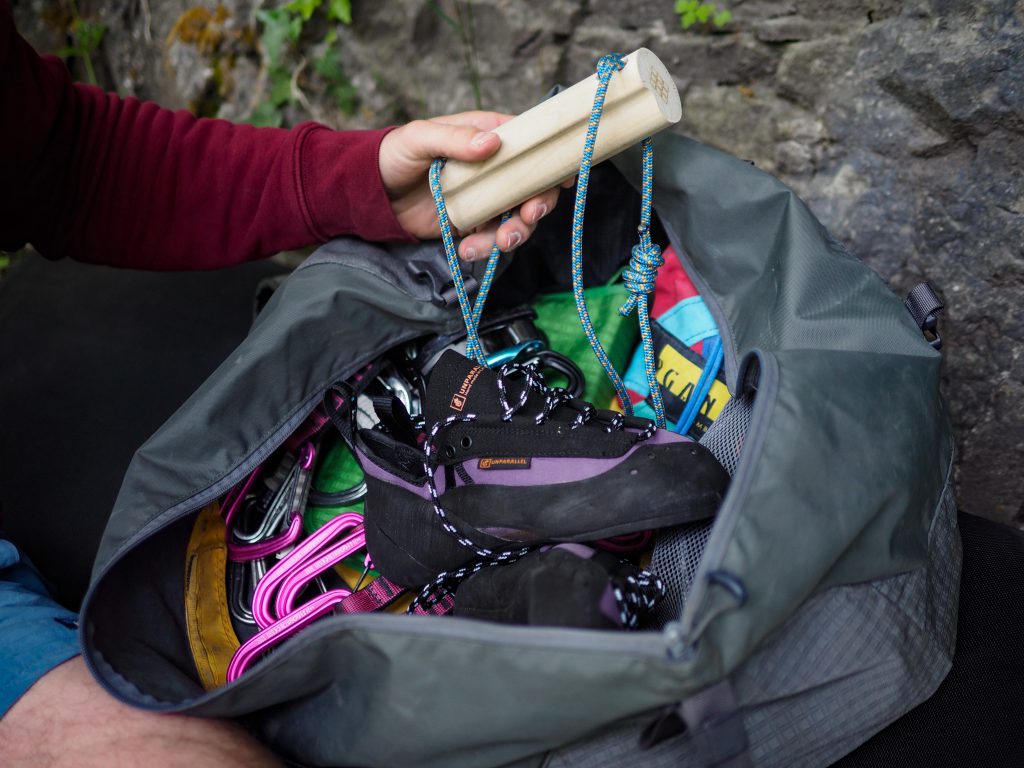 Lattice: That's awesome, sounds like you have thought about everything! Can you show us how to use it?
Harley: "Sure! Check out our demo below, on how to use it…"
Thanks for chatting with us today Harley. Super excited to see what you come up with next, your innovation knows no bounds!
More from the Lattice Blog