Training Tips for Climbers: Approaching Harder Climbs
Breaking into that next grade either at the wall or the crag is something we're all psyched to do but it can be daunting to leave our comfort zone and try climbs that might take us a while to do.
Here are a few tips on how to approach the hard stuff from coach Jen Wood:
1- Commit
The hardest thing is choosing a project and actually committing to it, and not just having a couple of goes and declaring it doesn't suit you, you'll try another. If you're at the wall chose a climb you like the look of and set a timer for 20 minutes so you give yourself a chance of making progress.
Then do the same next session and see if you make more progress. You don't need to siege the climb for the whole session, but putting a bit of quality time into projecting early on in the session is a great way to expose yourself to some really hard moves. The same principle can be applied outdoors too.
2- Don't always start from the ground
There's no need to go from the ground every attempt. Climb up easier climbs or sit on the rope if sport climbing to give upper sections of the climb a good go too.
This can be really good if you're struggling with the early moves as success higher up can give you the psyche to try that bit harder for the start moves, and it prepares you for when you do stick the first section when you weren't expecting it.
3- Add extra holds & get a power spot!  
This is a great one for getting used to the body positions and learning what muscles you need to squeeze for the moves.
Try adding an extra foothold or a better foothold and see if you can do the move or ask a pal for a power spot. If you can do the move like this a couple of times you'll probably find the actual moves starts to feel much more amenable and you have a bit more belief you can do it.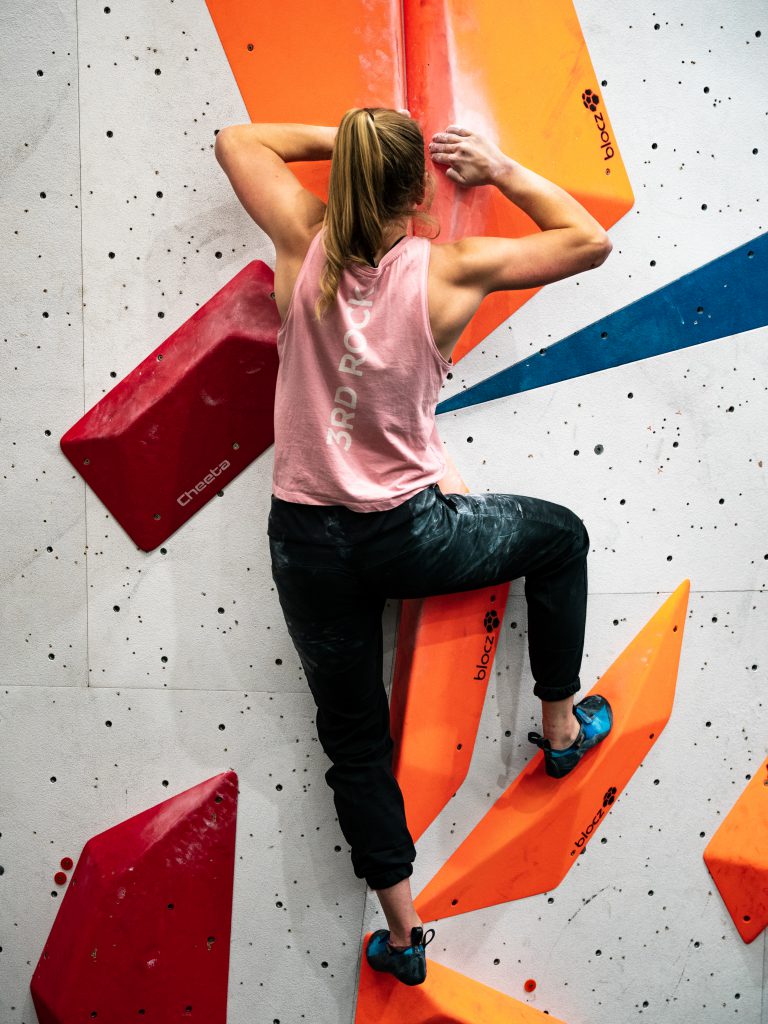 Here are a few other quick tips to try as well:
✅Watch someone else on the climb so you have an idea of beta.
✅Try a few different beta options, if you stop progressing in one way.
✅Project with a friend to help keep the psyche up – even if you're not on the same climb, struggling together makes it more fun
More from the Lattice Blog