Climbing Necronomicon, 8b/+ with Mary Eden
On the 14th of October, I managed to achieve a lifetime goal of climbing Necronomicon, an 8b/8b+ 30-meter roof crack located on the White Rim in Canyonlands, Utah. Not only was it the first time I've broken into the US grade of 5.14, but it was also the first female ascent of the route, which I'm proud of, since hard crack climbing is also often seen as very physical and intimidating.
Necronomicon originally captured my imagination and motivation because of the sheer beauty of Canyonlands, the weird nature of the climbing, and the incredibly remote feel of the area. During my first real look at Necro in 2020, I had the privilege of seeing a rare herd of bighorn sheep at the farthest end of the route, which further cemented my connection with the route and the area. The route itself is a super aesthetic roof crack that travels 90-100 ft across a roof over a drainage channel. There's really nothing else in the roof, other than the crack feature, so you know where to head!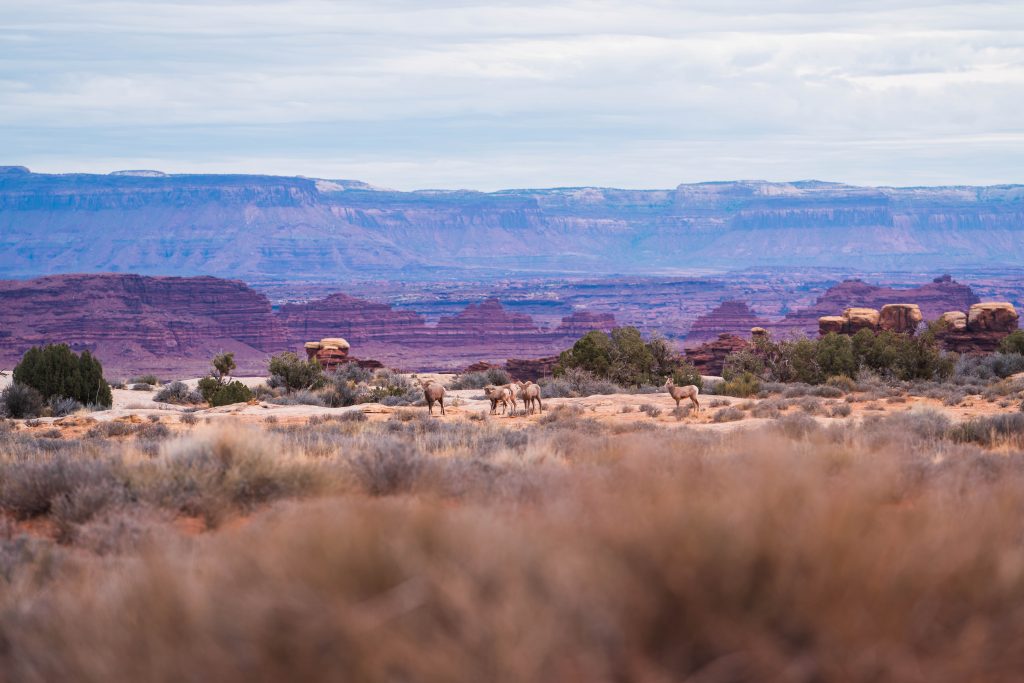 Tom Randall and my Lattice coach, Jen Wood, were definitely integral to my success on Necronomicon, not just in the timeframe of the last training season. When I first met Tom some years ago he gave me some basic training advice and I climbed my first trad 5.12 in 2018. This pretty much got me hooked (success is a nice gateway to training!) and then officially started training with my coach in 2019. That year really changed my outlook and performance. I went on to climb multiple 5.13 trad routes of all sizes and felt like I could do more. An important part of my training and route climbing is staying consistent while using smaller goals to help build up towards larger goals. This is something that I find really effective.
I had wrist surgery in February this year and most of my preparation for Necronomicon has been rehabbing my injury, climbing my anti-styles, and a load of crack-trainer madness. Six weeks before returning to Necronomicon I spent loads of time on my crack trainer working on building power endurance on baggy hands in roof cracks with shorter sessions of practising the thin roof crack crux sequence.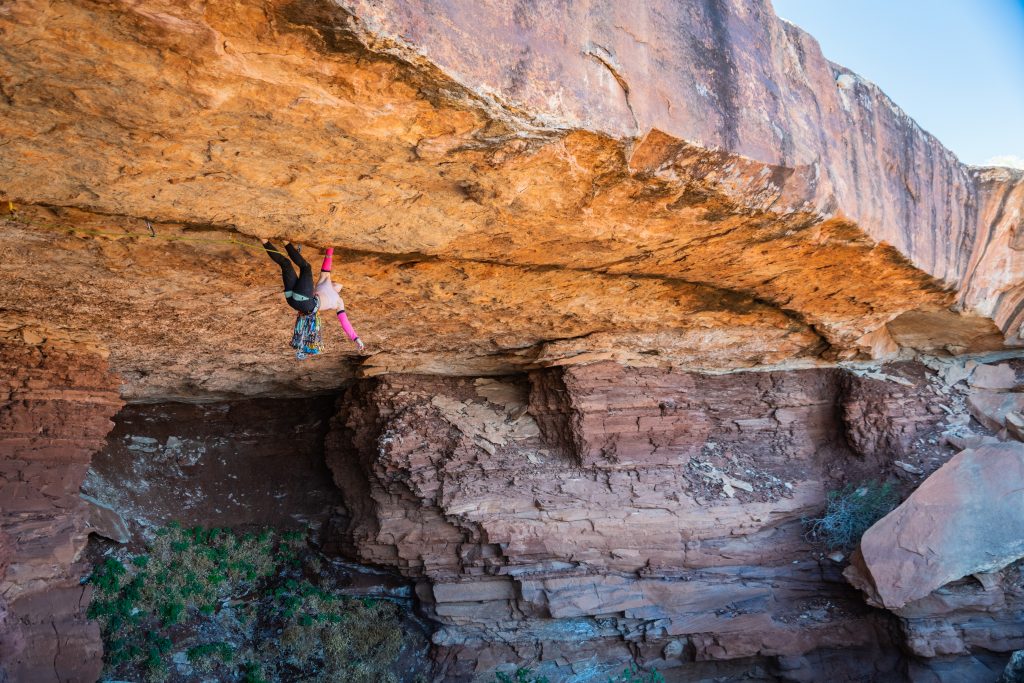 After doing the physical training for Necronomicon I then broke the red point of Necronomicon down into manageable steps.
Get set up i.e put the gear in the long roof crack for projecting convenience
Free the 12-15 ft long crux which thankfully has a wider hand size pod to break it up into two manageable bits.
Link the baggy hands start and middle through the entire crux.
Free the crux through the red point crux, the awkward knee-bar pod.
Pink Point
First redpoint attempt to sort out the rack, and gear placements
Get stoked
Red point
The crux section of .75 wild country friends I estimate to be around 12-15 ft in length. Thankfully there is a break in the centre that can be hand jammed with a gold friend size hand jam and protected in a thinner spot with a red friend. There are small undulations in both green sections which allows for a specific paddle hand/big ring lock sequence. Relief after the final section of greens comes with deep hand jams in an awkward pod that was my personal redpoint crux, solved with switching feet and getting a double knee bar.
In the Fall of 2022, I worked at Necronomicon for 3 days, took 1 rest day, and then another 3 days until I secured the pink point. Then due to bruised palms, aching knees, and sore calves I took two rest days. These roof cracks can be pretty rough on the body! On the first day back and first burn I managed to get through all of the crux and 'top out' on the other side of the arch. I couldn't believe it. The first thing I felt when I stepped onto the dirt after redpointing was pride that I didn't feel physically destroyed. I felt satisfied that my preparation led to Necronomicon feeling smooth and that myself from 2018 would be pretty surprised to see how far you can get in climbing if you just take the right approach.
Climbing well, at my limit, is the most fun part of rock climbing for me. Taking a route that feels impossible, learning what I need to learn from it, and then entering the flow state is one of the best, most addicting feelings I have found in my life. Training – despite it often looking very different to 'real climbing' – helps me achieve my limit climbing goals more efficiently and effectively. I have learned that being consistent, working on my weaknesses in climbing, and training has given me the most significant returns and the ability to pursue bigger climbing dreams.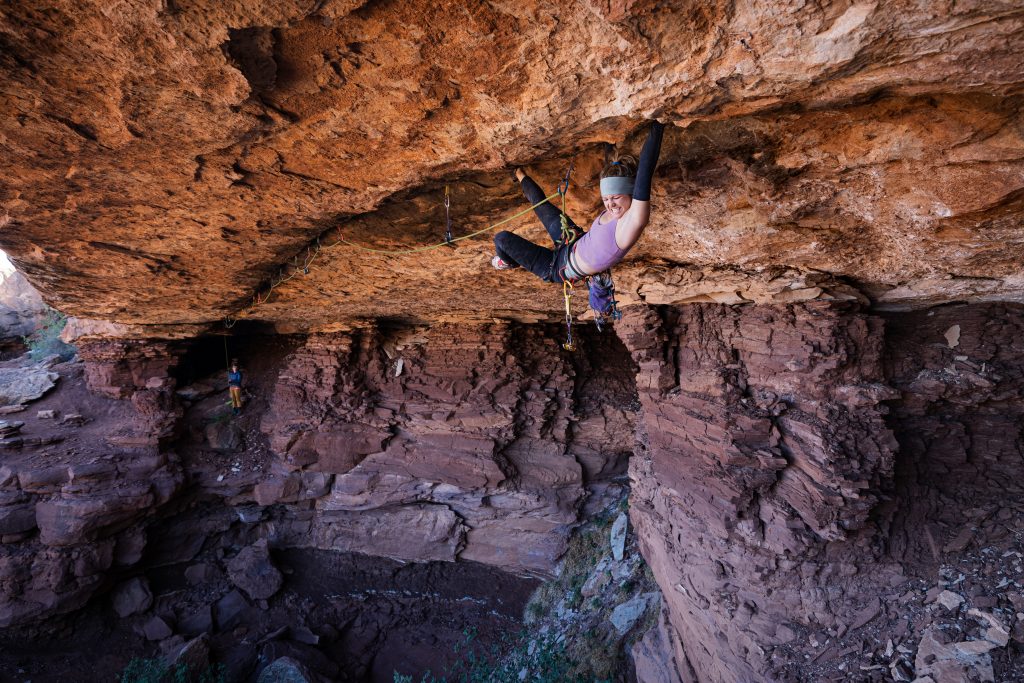 ---
If you are looking to start on a 100% customised, highly adaptable plan, with the support of a 1:1 remote Lattice coach to help you with your training, then check out our Performance Coaching Plans here.
More from the Lattice Blog