Scratching the Climbing Itch | Resources to Inspire, Educate & Motivate You During Self-Isolation
Yesterday, the UK went into lock-down. We know that a lot of other countries around the world have already been at this point for a while, and that the situation worldwide amidst the COVID-19 outbreak is unprecedented and life-changing. As you'll have seen, we have a new Home Training Plan to make training a little easier at this time, but what about those moments in between? Here, the Lattice Team has shared their best recommendations of books, podcasts, videos and more to help you get your climbing fix while we're unable to go outside. Enjoy!
Header Image from Sam Lawson
---
Maddy's Choice 1 – Summer Solstice in Wales – A Trad Climbing Journey
It goes without saying that Babsi Zangerl is one of my top climbing heros. She is talented, dedicated, and adventurous. Pembroke is one of my favourite climbing areas in the UK – it is where I did my first trad lead and so climbing above the sea there always pulls at my climbing heart strings. I have been back many times over the years as my climbing has evolved and this video of Babsi and friends showcases some of the top hard lines, which I am inspired to try!
Feed your brain with some interesting debate and analysis from Professor Ross Tucker and Mike Finch. Whilst the podcast is not climbing specific, many of the topics are applicable to our sport and make for interesting listening!
Athena's Choice – Linda Sjödin VS New Base Line V14/8B+ | Erik Karlsson Bouldering
This beautifully made video by Erik Karlsson about Swedish climber, Linda Sjodin, climbing New Base Line in Magic Wood was ideal to give me that psyche and motivation despite training being a little less straightforward during this self-isolation period. Erik perfectly captures Linda's story, and watching her eventually send the route is incredibly inspiring. Though I probably won't ever climb 8B, this video motivated me to maintain my home training and reach my goals this year.
This book by Alex Hutchinson is described as "a fascinating and definitive exploration of the extraordinary science of human endurance and the secrets of human performance." It would make some excellent reading at this time if you want to understand more about human performance and sports science in mind and body.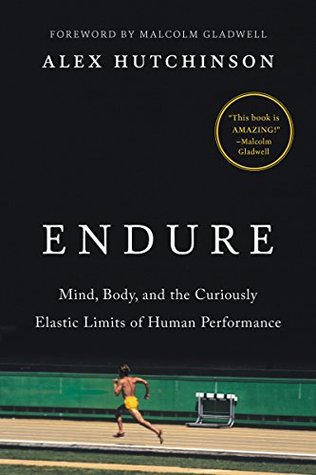 Josh's Choice – Dosage 5 & Ben Cossey on Groove Train
Nothing gets me more psyched than watching Dosage 5. I've watched this too many times. It's worth the money to buy this one. Learn to channel your inner Dave Graham. Also my quick hit for more psych is watching Ben Cossey on Groove Train. It's got to be one of the most beautiful routes out there and the interview has a good "Rad" to climbing ratio. This one is free on YouTube.
For all of you with a little extra time to build a home training set-up, this blogpost gives some great advice on creating a DIY doorway hangboard by point some wood onto a pull-up bar that hooks into your doorway!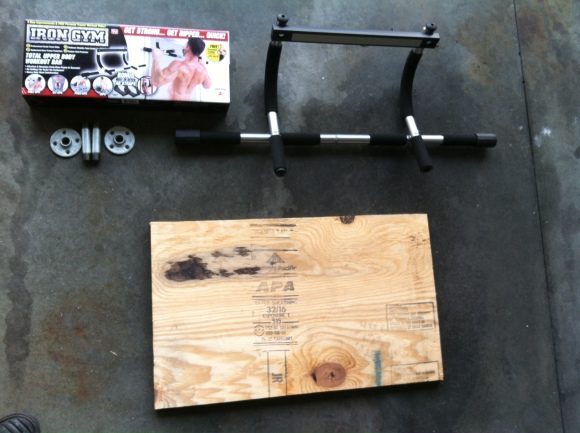 Hazel and I set up a podcast earlier this year – talking to a range of interesting people. We are planning to try and get more episodes out soon to keep people entertained and engaged 🙂
Maddy's Choice 2 – Prinzip Hoffnung – Babsi Zangerl
I first came to know about the route Prinzip Hoffnung because of this video of Babsi making the first female ascent. The climbing looked technical – requiring a steady head. I love this combination of physical and mental challenge. When I first saw this video I never thought I would try the route myself!
Let's go Esoteric! The Power and The Glory Part Part 1 and 2 are a great watch! Climbing and some awful humour. In a similar vein West Coast Gimps is also worth a watch…. But a little longer.
Maddy's Choice 3 – Lyle McDonald: Fat Loss for Females
This podcast is reasonably dense and scratches more of an academic itch than a climbing one! Lyle McDonald talks about his area of expertise… don't be put off by the title "Fat Loss for Females" – although this is a topic discussed, the conversation is broader in terms of exploring female physiology. Listening to this with an open and objective mind it contains a lot of interesting information. This is not a diet tool!
Sam's Choice – Wedge Climbing
Sam's YouTube channel is definitely one to watch to get your climbing fix!
More from the Lattice Blog