Female Climber Series: From puberty to post menopause…
We've got you covered!
In January 2020 we posted our first content regarding the menstrual cycle and following the INCREDIBLE response from you all, we've continued to include regular posts covering all athlete life stages from puberty to post menopausal!
As a recap, we now have multiple different sources of educational content to help provide you with the tools, information, and signposting to support your own training and climbing! Here's a summary of what you can find where!
---
1- YOUTUBE
Check out our YT channel for topics such as tracking your menstrual cycle, climbing outside on your period, and period products;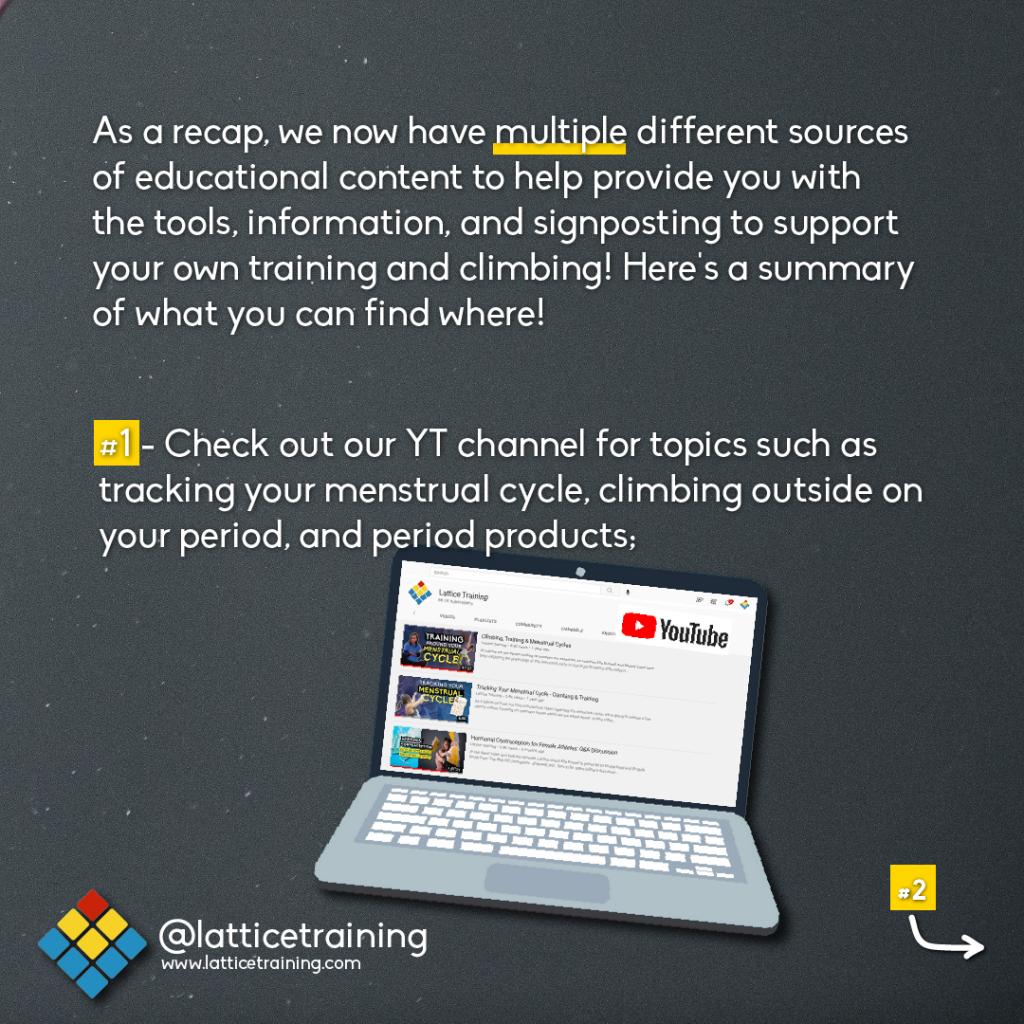 2- PODCAST
Got a long drive ahead of you or a regular commute? Our Lattice Podcast contains excellent interviews and conversations with experts where we go in to more of a deep dive, including: hormonal contraceptives and training for climbing; post partum recovery for climbers; and the perimenopause and postmenopausal period.
3 – BLOG
Want to revisit some of our IG content without having to scroll through IG? All of our IG posts are now shown in blog format on our website so that you can more easily search for information on particular topics!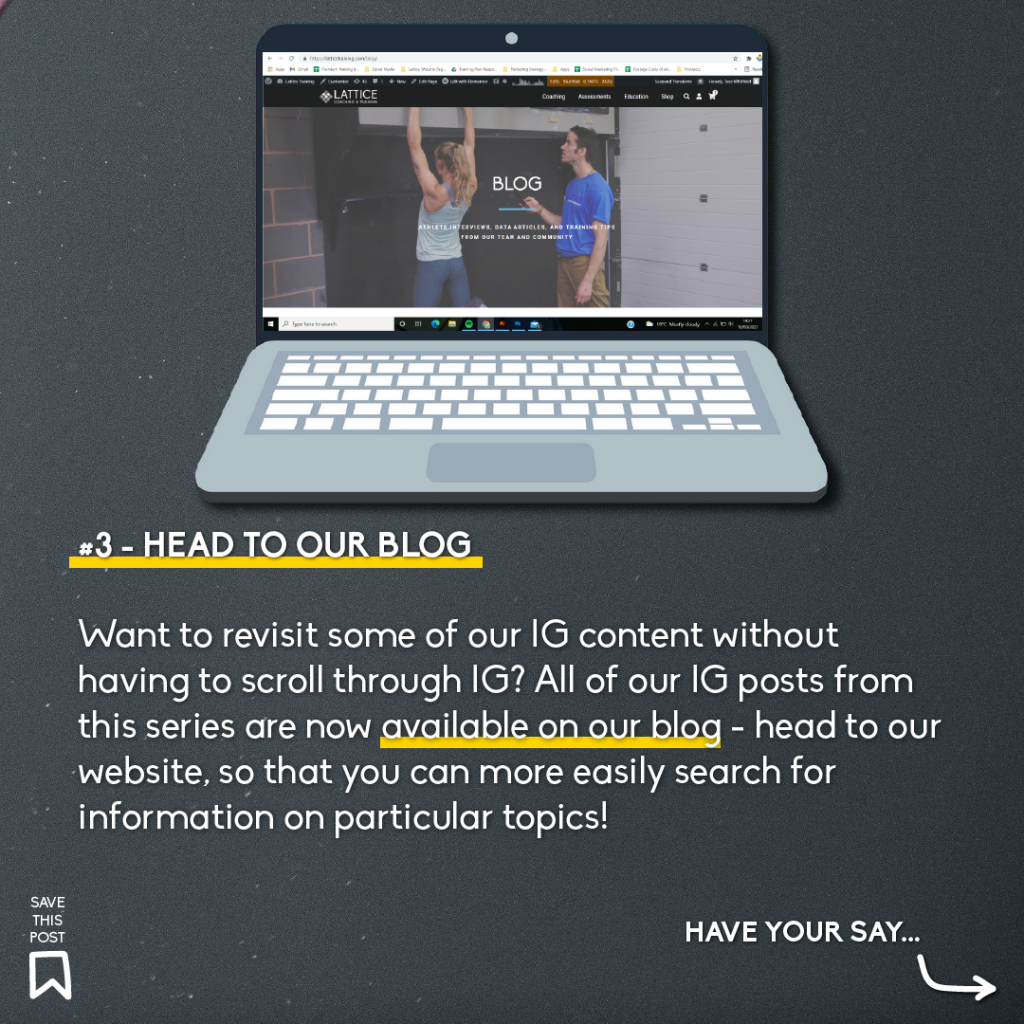 ---
We're on a mission to continue learning and supporting the needs of all climbers at their different life stages and we hope you've found our content useful and informative! We'll also be reporting on the post partum survey that we conducted earlier this year and look forward to sharing this with you all soon!
Have you got a particular topic you'd like us to cover in more depth? Let us know in the comments below, Dm or Email us!
More from the Lattice Blog