Interview with Lattice Athlete: Josh Ibbertson
In June 2022 Josh Ibbertson became the third person to climb Rainman, 9b at Malham Cove. The route was first climbed by Steve in 2017 and links some of the hardest climbing at Malham; starting up Raindogs (8a) it then tackles the crux of Rainshadow (9a), before finishing up Bat Route (8c).
Back in October 2021 Josh has a fantastic season, making the fifth ever ascent of Northern Lights, 9a in Kilnsey and also sending Batman 9a/+ in Malham Cove this year. We, decided to ask him some questions, to find out a bit more about what's going on behind the scenes or should we say, sends.
---
Lattice: You've had an amazing UK sport season so far – the 5th ascent of Northern Lights and then Batman are phenomenal sends, congratulations!! Can you tell us a bit more about what you've been up to this year?
Josh: Thanks! During lockdown at the start of the year I mostly focused on training, with the odd day out on our local grit crags.
At the start of spring I went to Malham and quickly ticked off bat route and raining bats and dogs, this helped me get back into the weird Malham style before turning my attention to batman/ Rainman. I got really close on batman, dropping it a couple of moves below what is (hopefully!) the end. In the end it got too hot, so I turned my attention to Kilnsey and Yew Cougar.
First, I did progress (8c+) then got on Northern Lights straight after. I chose it because it's pure power endurance (which is one of my weaknesses) so thought it would be a great opportunity to work on this (and obviously because it's a mega classic too!). As the route is so demanding and some of the holds are so small it was a bit tricky finding days when conditions were good enough to warrant trying to redpoint.
Because it's a bit fickle I made sure to get on lots of other routes too, so that I wasn't always doing the same moves over and over. I did the second ascent of Wonderwall (8b+ or 8c) at Yew Cougar as well as other 8a flashes at Kilnsey and bolted a new project that I'm psyched to try this autumn. I had a good week climbing and surfing at Shipwreck Cove on Rhossili beach Where I ticked most of the classics like (Helvetia 8b+- Second go) and (Airshow 8a+ – Flash). After sending Northern Lights I got back on Batman. I felt like I'd made massive progress, especially in terms of my power endurance which I was happy to see. So far, it's been a really good year for me. Hopefully its not quite over yet!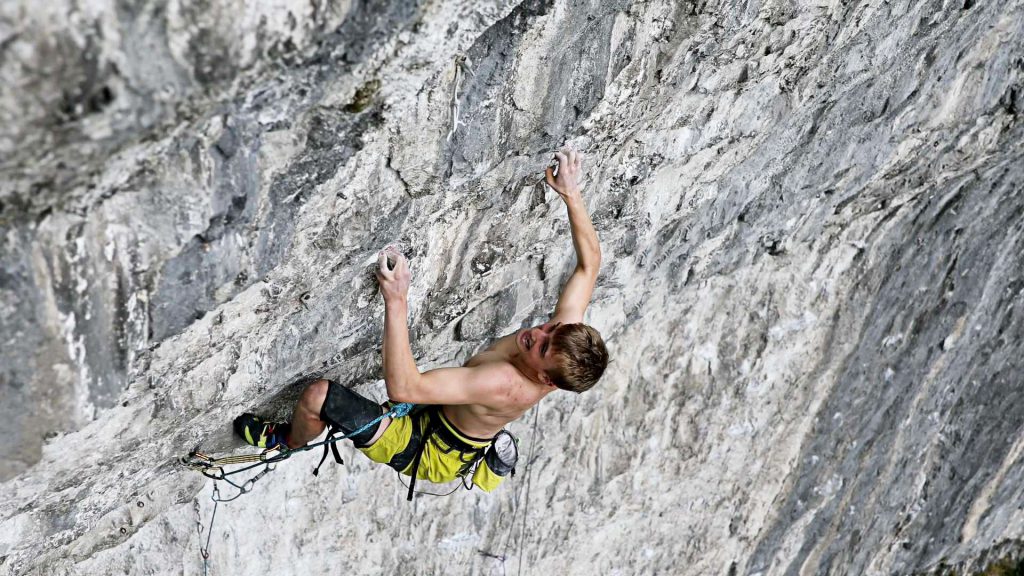 ---
Lattice: I'm sure our readers would love to know more about your climbing history Josh. How did you first get into climbing and, at what age?
Josh: I first started climbing outdoors, since both of my parents are climbers.
I had always done bits of climbing here and there for as long as I can remember, but didn't start climbing regularly until I was 8 years old. After I found out about the YCS from Alex Barrows, Ethan Walker and The Hammer brothers, whilst on summer holidays in Gorges de Loup.
That September I started climbing at the wall once or twice a week and did my first comps in the next spring. Training for the comps definitely helped my outdoor progression as well.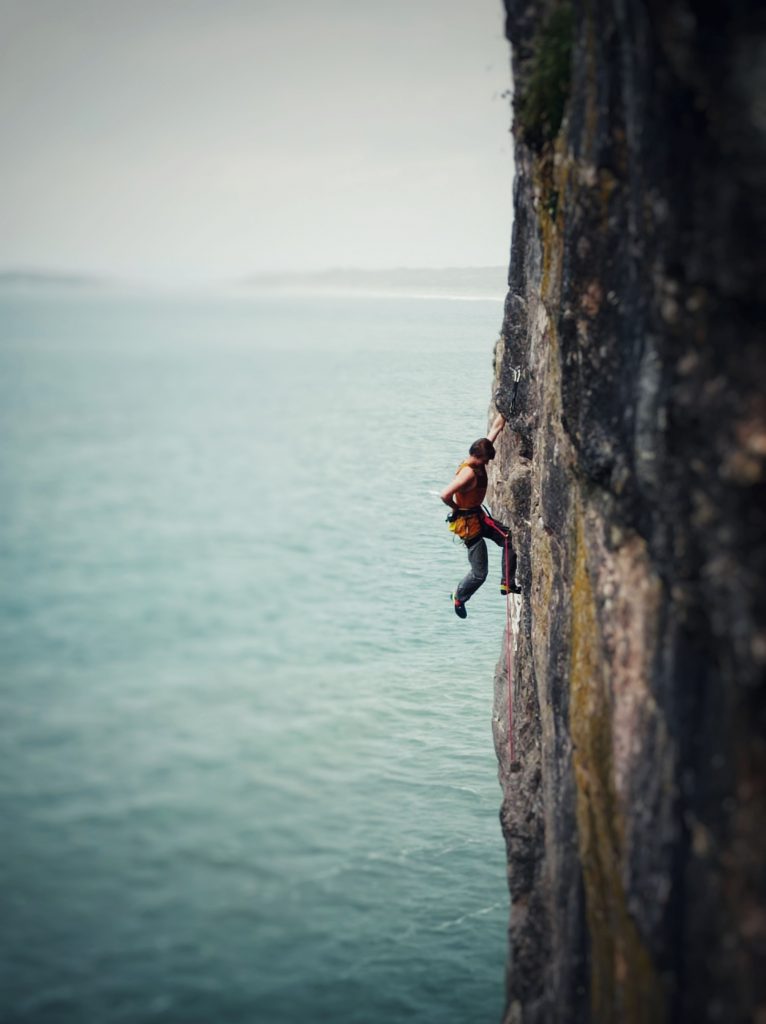 ---
Lattice: What was your progression like from 7a, to 8a, to 9a? Did you do anything differently as you started to improve and get to an elite level (above 8a)?
Josh: One of the things I've benefitted from, was consolidating a certain level before moving on to harder routes.
When I first started climbing, I did loads of on sighting and quick redpoints on easier routes, so I built up lots of experience on a wide variety of climbing styles. I generally got on routes I could do first or second try and was flashing 7b+ reasonably consistently before I tried my first 8a. This meant that when I tried my first 8's I was able to do them pretty quickly.
Obviously as you get higher through the grades, your training must become more focused and specific and I spent more sessions on my hardest projects but I still like to consolidate grades
(I climbed ten 8as before trying my first 8b and six 8cs before 8c+) and climb a decent volume of routes at or below my on sight level.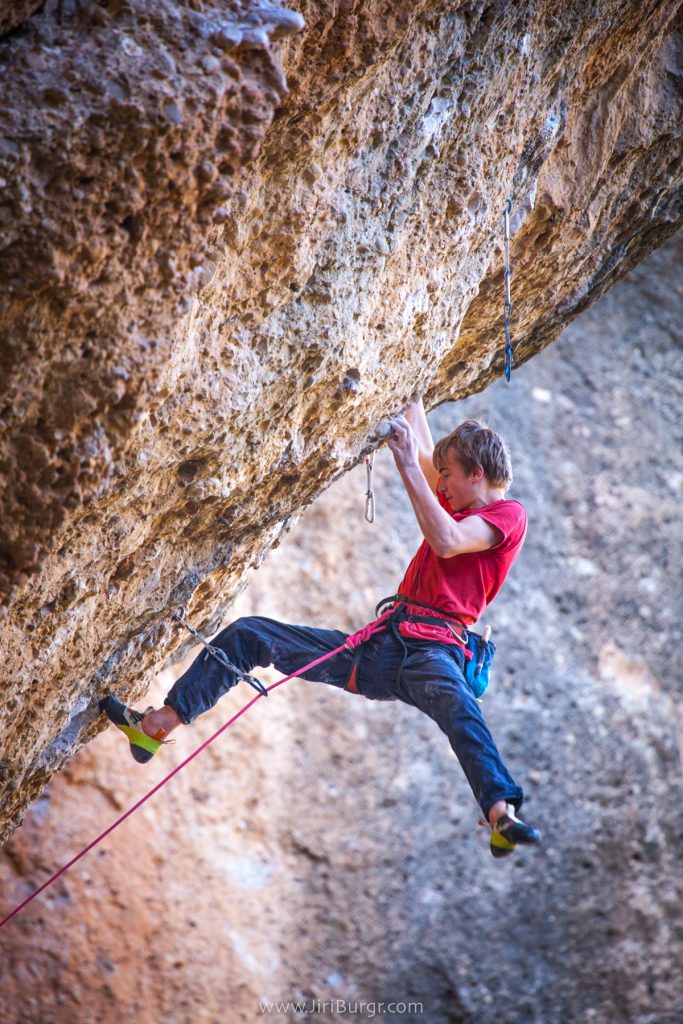 ---
Lattice: We know you've been into training for some time, with some fantastic support from your family (your dad's coaching especially!) – would you say that your training has changed much since you first started, and if so, how?
Josh: My training has changed quite a lot. When I first started climbing, I mainly did lots of volume on routes or boulders at the wall. My training wasn't particularly structured but aimed around enjoying climbing & developing good technique. I did lots of other sports and activities alongside climbing; swimming, mountain biking, surfing and gymnastics.
As I got older and realised that climbing was what I wanted to focus on, I gradually did less of my other hobbies and progressively spent more time doing climbing specific training. My training became more structured with base, peak and competition phases and I trained with friends as part of the Depot Academy which my dad helped coach. I started to include more specific sessions and exercises like some finger boarding, antagonistic, TRX and core and flexibility.
I now do a much wider variety of sessions/exercises to focus on more specific elements of my climbing. As well as training indoors, I like to also train on routes outdoors. I often do laps of sections on projects to get that route specific fitness. When I'm on a hard project I make sure that I do easier routes alongside the project to keep up my endurance and to make sure I'm doing a variety of moves, not just the same few over and over.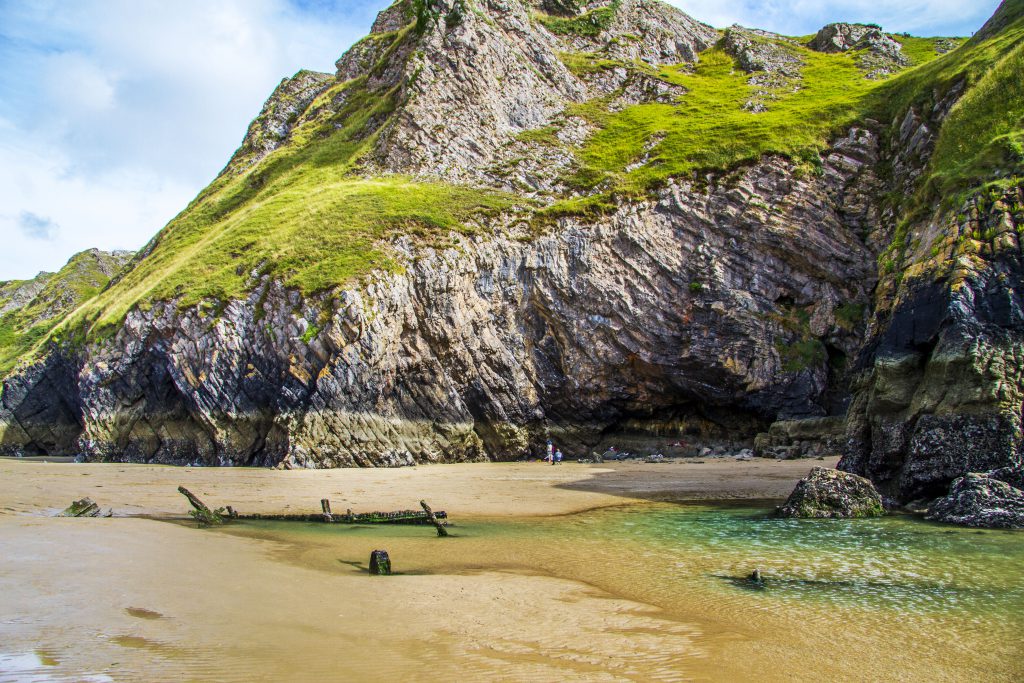 ---
Lattice: You've been working with Lattice coach Ella Russell this year – as you were already an elite climber with a decent training history and knowledge, how have you found working with a new coach?
Josh: The great thing about working with Ella is that she's also a really good outdoor climber, so really understands the requirements of my goals and how to balance training with climbing outdoors. Ella's input has been really helpful, a new perspective has made a big difference! She's really encouraging and super enthusiastic about my climbing which is really motivating.
One of the key things I've learnt is quality over quantity! Ella has also introduced me to a wider variety of exercises that I wouldn't have done before or would have been hesitant to do myself as I was unsure of how to do them effectively and safely. Working with Ella has helped me improve my own knowledge of training, especially in terms of balancing my training with resting and climbing outdoors so that I'm not over-training whilst also trying to perform on rock.
The Lattice assessments have also been very interesting and useful in terms of identifying strengths and weaknesses and we've used these results to tailor my training to focus on some of these elements.
---
Thanks Josh! Really great to get a bit more of an insight into what goes on behind the scenes of such an amazing climbing season, we really can not wait to see what you do next. Also readers, don't forget to tune into our part 2 with Josh Ibbertson's Lattice coach Ella Russell, if you want to find out even more about what it takes to train an elite! Part 2 is out tomorrow (16th October 2021).
More from the Lattice Blog