Spank the Monkey (5.13d): Full interview with Anna Hazelnutt
Anna Hazelnutt has yet again pushed out of her comfort zone and made one of very few female ascents of Spank The Monkey (5.13d R) at Smith Rock in Oregon. Since we have been working with Anna on the physical side of her training, she's complimented it with a continual drive to also work on her technical and mental skill sets, which have been invaluable when combining hard physical climbing with the bold lines of British trad climbing this year. This is something we value greatly at Lattice as climbing is not just a physical task. It's a blend of many factors and Anna is a great example of excellence in this!
Many of you will be aware of her social media channels and popular YouTube content which always features honest and deep insights into her process and journey through climbing. We love this 'brutal honesty' style of media as it shows that not all climbing is a path and that most of us are very alike. We struggle, we have our ups and downs and we all have doubts to overcome. As well as sharing Anna's latest video of her ascent with you, we wanted to get one of her regular climbing partners (Tom Randall) to sit down and share a few thoughts about her climbing as well.
Enjoy the video and enjoy this mini-interview!
---
1. Congrats on the send! Yet another 5.13d/8b eh….? Has the sheer consistency with which you've now done this grade over recent times meant that now you see a route of the same grade you just think "Yeah I can definitely do that" or do you take each as you go?
Ahha it seems like I have a propensity for 5.13ds! I guess I really like the grade– probably because it's in that sweet spot of being challenging yet attainable. It honestly depends on the climb as to whether or not I feel I can definitely do it, but now that I have a track record for this grade (and have even sent 5.13d after only a handful of attempts), I'm pretty confident when approaching any new 5.13d. I think the confidence in itself is sort of a self fulfilling prophecy and is a reason I consistently climb this grade.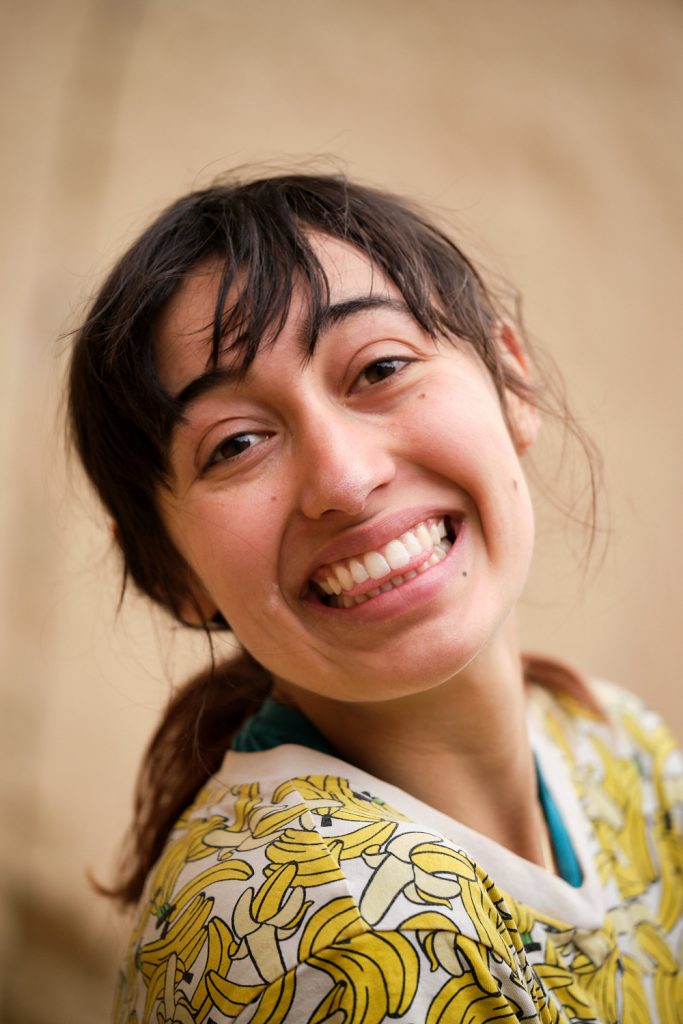 2. Spank seems a little steeper than your normal choices (I know you love slabs!) so I'd love to know what aspects of your training plan feel like they've transferred across to the steep stuff? What do you think has made the difference?
I know right?! I've been trying to diversify a little and pick climbs that aren't completely slab! That being said, I do tend to stick with the more technical, crimpy routes. I've been really excited working with Lattice this past year. With my coach Flo, we've been targeting a few weaknesses to improve (like power and overhanging climbs) while simultaneously improving my favorite style of climbing (slab/ tech climbs). I feel like we're effectively broadening my range of confidence– where last year I was only confident on slabs and vert, but now I feel extremely capable on 30° overhanging, and even have dared to hop on some cave and roof climbs!
3. What for you, gives you the most motivation? You come across as so motivated all the time that many of our readers will be wondering how you do it!
Ooof, I'm not always motivated! I actually just had a little slump after sending Spank the Monkey and was trying to figure out what in the world I wanted to do next. I landed in Bishop for a beautiful change of pace; it's really nice to switch it around and take breaks and shift goals when necessary. If I've just spent a month sport climbing, I might redirect my mindset to trad, bouldering, or an indoor training stint. If I've just projected intensely, I might choose to do a bunch of moderates for a while and let my psyche for a new project build naturally.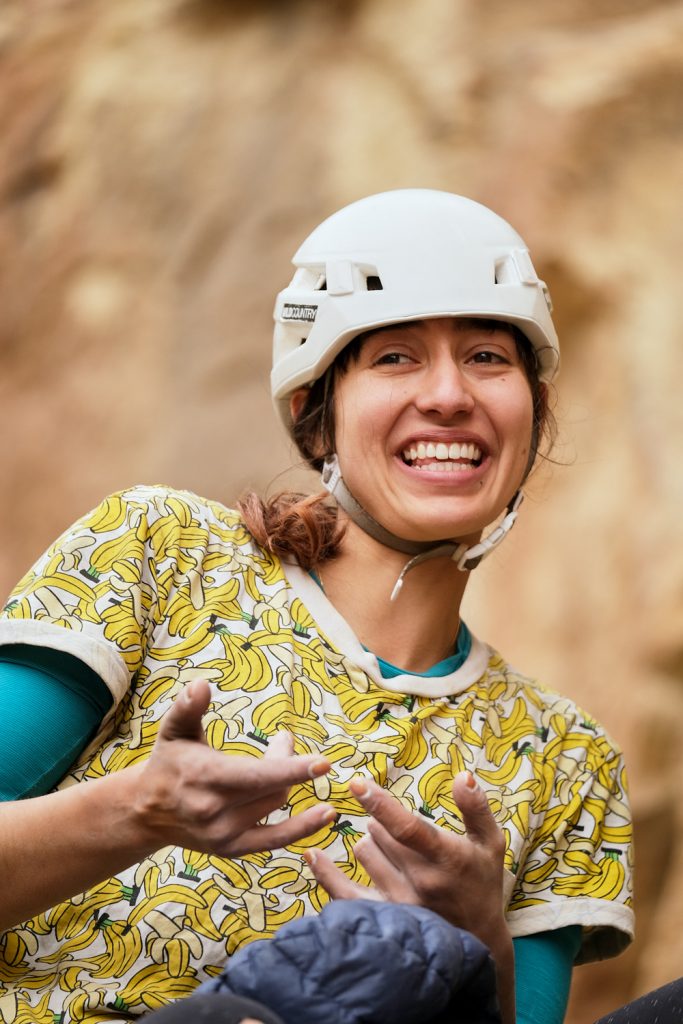 4. What's next for you now? More road tripping? More training?
Right now, I'm having a blast bopping around Bishop climbing moderates! But who knows… maybe I'll get psyched on a project here before I leave to spend Thanksgiving with my family. After Bishop, my current plan is to do an indoor training stint with Lattice and train for some hard single pitch sport and trad goals I have this late winter/spring!
---
Big thanks to Anna for always being so open and inspiring, and we're so happy to hear she is working on her weaknesses with coach Flo in order to broaden her confidence in even more styles of climbing.
And do not forget to check Anna's latest video 👇
Spank the Monkey Full (5.13d R) 🐒 👋🏽 ft. Tommy Caldwell 👀
If you want to find more about the Performance Climbing Plan that Anna uses, click on the link below to start your own climbing training journey 👇
More from the Lattice Blog