How to Balance Studies and Competition Climbing
Going to university was something I, Hannah Smith, knew I wanted to do. I had always enjoyed learning and was set on a degree in English Literature. Along with that decision, there were other things that I was sure about: I wanted to experience living away from home while studying and I wanted to continue competitive climbing. After all, many famous names in the sporting world have degrees: Sir Chris Hoy and Dame Katherine Grainger (who is now Head of UK Sport) and Frank Lampard OBE to name a few.
The obvious choice for a climber would be Sheffield but, despite being on both the GB Senior Team and the GB Junior Team, I wanted to put my studies before anything else. My decision to study at The University of Edinburgh rather than move to Sheffield had many reasons behind it: it is ranked third in Europe and seventh in the world for my course and so I was proud to have received an offer at all, I would not have to pay fees as I am Scottish and it's a beautiful city. Although, one of the most important factors for me was the performance athlete support. I knew that I wanted to continue competition climbing to as high a level as possible and so, if I wasn't going to be moving to Sheffield (where the best training scenes are), I wanted to be as best supported as I could be.
At Edinburgh, I was provided with comprehensive performance athlete support, including access to a gym, coaching, a psychologist, physiotherapy, massage therapy, and a nutritionist. The university also accommodated my schedule, allowing me to balance my academic and athletic pursuits. My coach, Ollie Torr, played a key role by adapting my training schedule and providing remote coaching, helping me excel in competitive climbing while pursuing my degree.
I am now in the middle of my third year (out of four) of studying English Literature at Edinburgh, I feel like I've settled into my life as a student-athlete and managed to work out the best way for me to structure my life so that I can produce the best work as well as stay motivated to train. The balance of academics and training is one that so many people in the UK competition climbing scene find themselves in and so I would like to share my experiences and some of the lessons I have learned along the way.
---
Get organised
For the past two years, I have had an annual planner on my wall. I put everything on it (even events that I'm not sure I will do or may not happen) and color code it into deadlines, climbing events, meetings and "other". I also have on it which texts I have to read for each week of my course That way I can see everything and plan in advance. It's a simple but effective way of keeping on top of everything like booking travel and accommodation, any pre-meeting prep that needs done and starting work for deadlines. I would recommend to anyone starting pieces of work as early as possible to avoid stress later down the line – even if it's just an essay plan.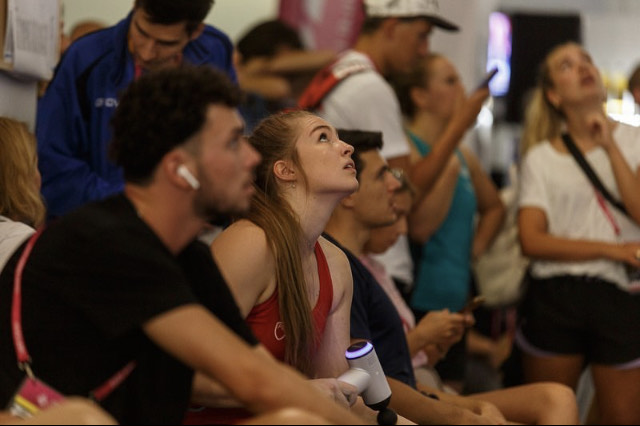 Learn to say "No"
Learning to say "no" to opportunities is one of the hardest lessons to learn as a busy person. Quite often things will come up that I want to do but know that it will be difficult to fit in or sometimes just not at the right time for me. For example, in my first year, GB Team training was on every second Tuesday all day. I really wanted to go as I was as much a part of the team as anyone else, I also felt increasingly isolated the more team training that I missed. To go would have meant taking Monday and Wednesday off to travel. I knew that it wasn't possible and so had to remember that I was putting my studies first. This can be a hard thing to remember sometimes so it is worthwhile keeping in mind that to go to university is a choice and it is also only a temporary arrangement. Opportunities will often come around again at a more convenient time.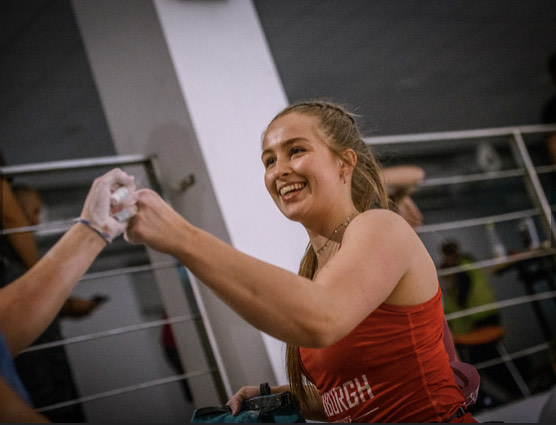 Sleep
Living on your own requires a whole new lifestyle. As well as organizing your studies and your training you have to make time to cook for yourself, wash up, do laundry, go food shopping and anything else your day might throw at you. A good night's sleep becomes your new best friend. I have struggled more with sleeping since being at university but small changes like getting up earlier (so that I'm more likely to get to sleep rather than being awake all night), setting an alarm to remind me to go to bed and making sure my room is dark and quiet have all helped.
In conclusion, balancing academics and training can be challenging but it is possible with the right mindset and organization. Remember to get organized, learn to say no, prioritize sleep and always keep in mind that your education is a temporary arrangement and opportunities will come around again at a more convenient time. It's important to always keep your goals in mind and work towards achieving a balance that works for you.
---
If you are looking to start on a 100% customised, highly adaptable plan, with the support of a 1:1 remote Lattice coach to help you with your training, then check out our Performance Coaching Plans here.
More from the Lattice Blog